Beginner's 101
What are CBD Edibles?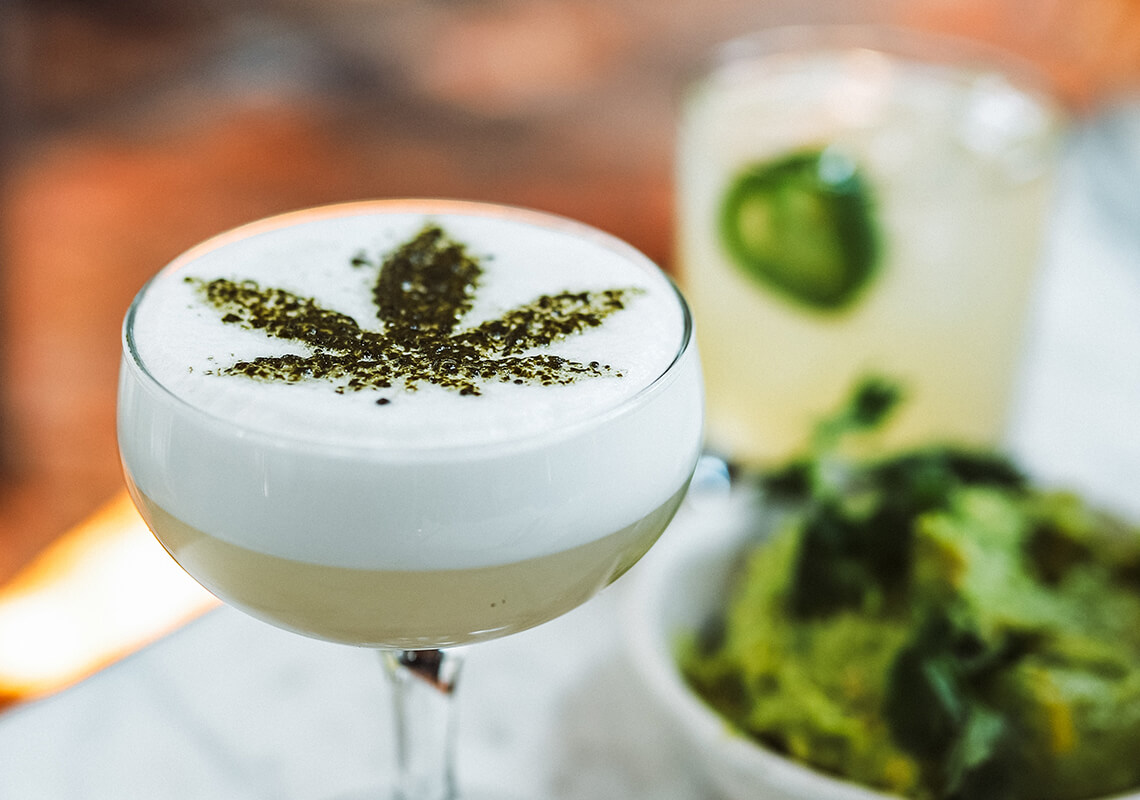 If you have researched a bit on CBD you may know that CBD edibles have a longer-lasting effect than inhaling or vaping CBD. There is plenty of exciting food and beverages now on the market infused with CBD. You may be wondering are edibles an effective form to take CBD? Or how long do they take to work? We will be exploring these questions and more in this article.
What are CBD Edibles?
CBD otherwise known as cannabidiol is one of the non-psychoactive compounds of the cannabis plant. Unlike THC, CBD does not have psychoactive properties. It is known for being beneficial for overall well-being in the body and promoting relaxation. There are three main forms of CBD including CBD isolate, broad-spectrum CBD, and full-spectrum CBD. Depending on the edible it may contain either one of these forms.
Over the years CBD has gained popularity and now can be found in drinks such as juice and coffee, desserts, food, and even gummies. You may be wondering if you take these how long does the CBD take to kick in. Below we will look more into this as well as bioavailability and dosage.
What do CBD edibles do?
With CBD edibles, you feel the effects of the CBD over a longer period of time compared to other ways of consuming CBD. It travels through your digestive system so the CBD is released slowly as the other food is digested. Compared to when CBD is inhaled, the edibles can last between two to four hours longer. 
How long do CBD edibles take to work?
When you take CBD edibles the effect can differ compared to that when CBD is taken sublingually or through vaping. When you take a CBD edible or capsule, it's absorbed by your digestive system and then into your bloodstream and later affects the brain. It can take between half an hour to two hours for you to feel any effect from a CBD edible. Although some studies have found that CBD edibles aren't the most efficient way to consumer CBD, many people enjoy them for their long-lasting effects.
If you want to speed up the process, you can take CBD oil under your tongue. Depending on if you are an experienced CBD user or just starting out there are a variety of CBD oil concentrations available. Taking CBD sublingually can help speed up the process. It allows the CBD to be absorbed directly through the mucous membranes and go into the bloodstream. Combining these two methods together may be something to try if you are looking for a stronger or quicker effect.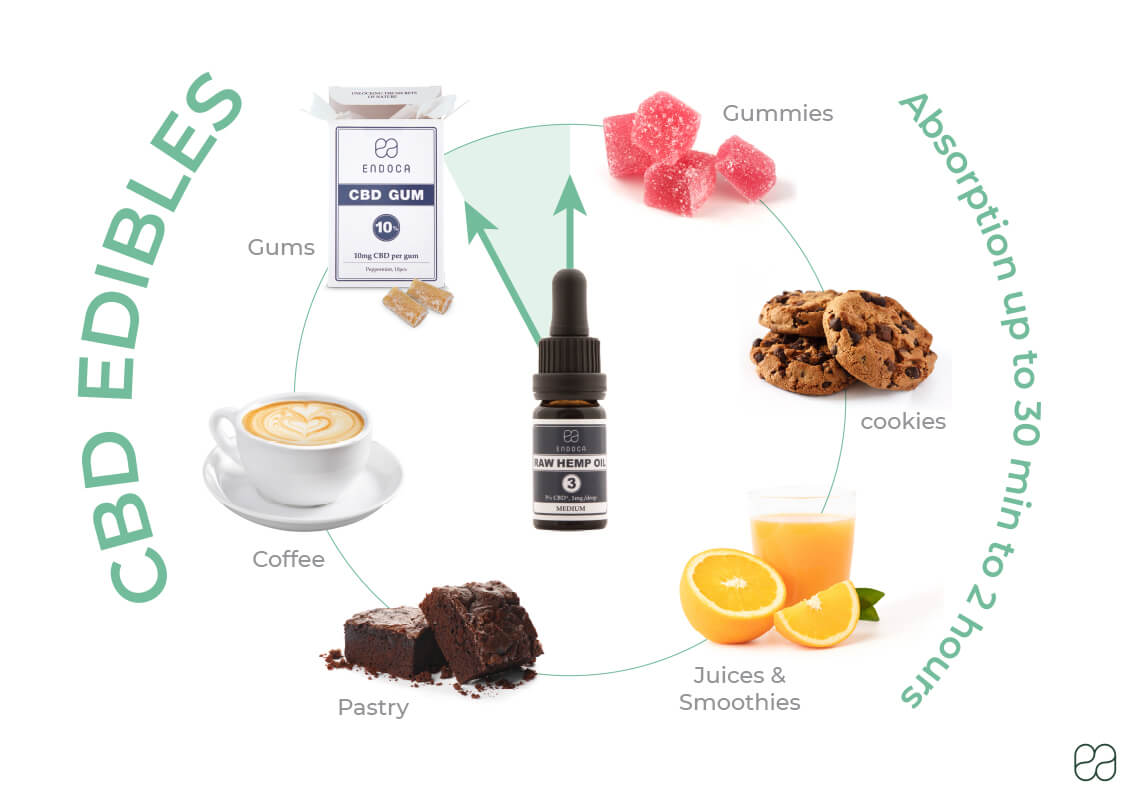 What is the bioavailability of CBD edibles?
There is not a general agreement on the exact bioavailability of CBD when it is digested. In 2009 a study was published which concluded the bioavailability is somewhere between 4 and 20 percent.
CBD is fat-soluble. So consuming your edible with some fat can help make it more effective than on an empty stomach. Greg Gerdeman, Ph.D., a cannabis neuroscientist, and educator estimate that eating toast with butter with your morning dropper of CBD oil could boost absorption by 30 percent. 
What dosage should I take in a CBD edible?
One important factor to consider is what dosage to take when consuming a CBD edible. If you are new to taking CBD it is good to start at a low dose. Pay attention to your body to see what is right for you. Everyone has a slightly different composition and also uses CBD edibles for different reasons. The dosage can vary depending on these factors. If you would like to boost your body's absorption of CBD you can do so by taking the edible with a meal.
As with any CBD product, it is important to source your edible from a quality manufacturer, preferably using organic farming methods.