Our Mission. We harness the pure power of nature.
What does Endoca do? We offer high quality CBD products you can trust. Our goal is to be industry leaders in innovative hemp extracts, by creating the best natural CBD extracts in the world.
Our mission is to grow, cultivate and extract CBD from organic hemp, that is free from toxins, chemicals and preservatives. We believe that the power of the whole hemp plant holds the goodness of CBD, which has the potential to create synergy and balance in the body.
Your environment is just as important as your well-being, so we use sustainable practices in our cultivation methods to ensure we leave the planet in a better state.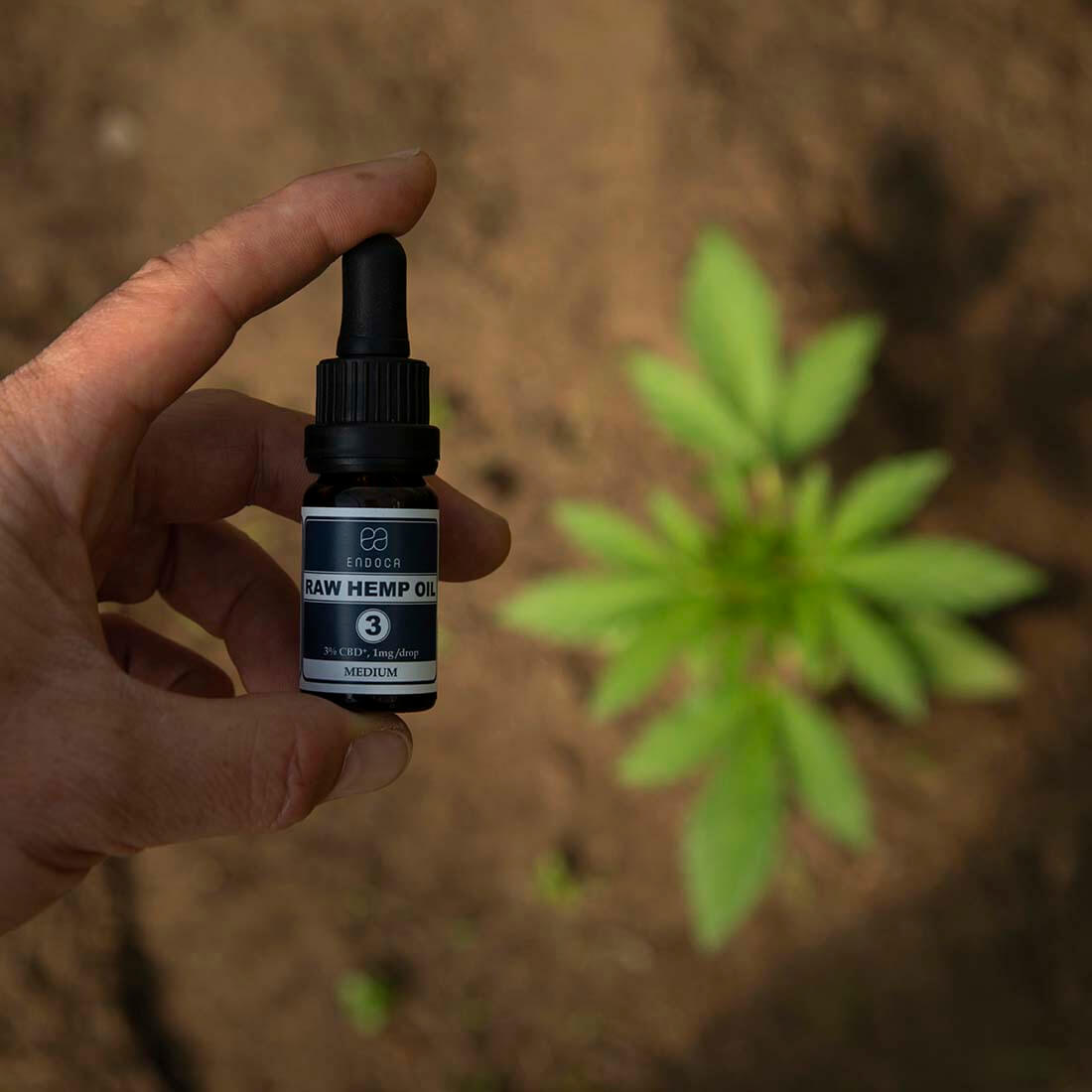 Who are we?
Endoca was founded by Danish scientist Henry Vincenty. With his extensive background in hemp cultivation, due to his family's long line of hemp farming in Denmark and background is science. Henry discovered a unique method of extracting the CBD compound from the hemp plant to create CBD products. 
Founded in 2010, Endoca was one of the world's first CBD oil companies to start selling CBD products online. We believe that our premium products and extensive hemp plant knowledge enable us to provide you with superior hemp extracts that harness the goodness found directly in nature.
Endoca is based in Northern Europe, where we have the advantage of fertile soil, clean air and the optimal climate for hemp cultivation. We manage the whole hemp production process from seed to shelf. 
READ THE FULL STORY OF HOW WE STARTED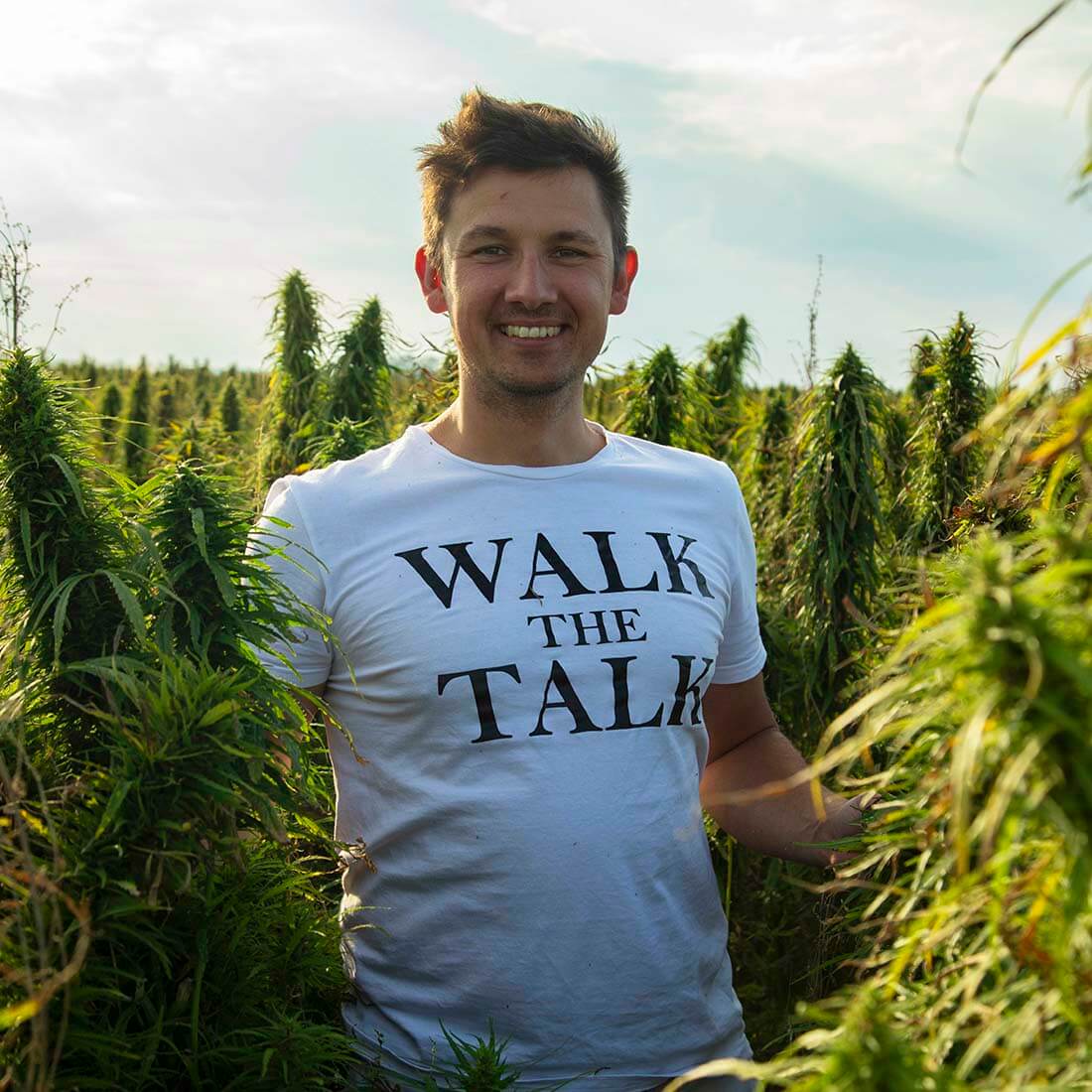 How is Endoca CBD oil is made? 
Over the years, we have developed advanced and innovative technology that extracts CBD in a clean and safe way. We have built a state of the art laboratory that complies with pharmaceutical regulations. Which is not just respected by customers, but is also respected by our peers in the industry.
We use advanced CO2 extraction to extract CBD from hemp. We use this method as it's the safest and most effective way to create extracts. By using pure CO2 we avoid using harmful solvents and chemicals, ensuring your extracts are pure.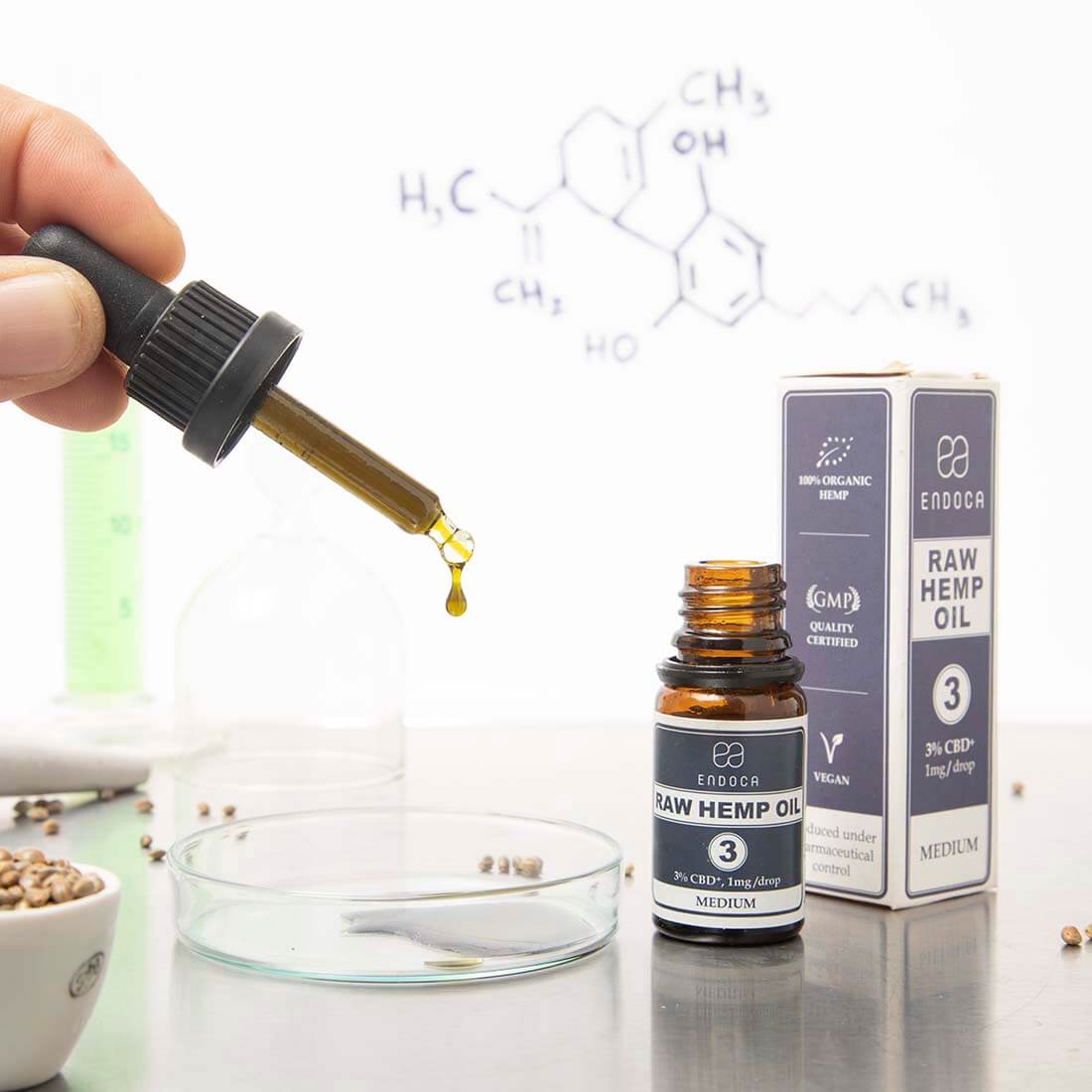 The Endoca CBD range 
Whether you're a newcomer to CBD or you're a seasoned CBD supplement user, we make sure there is a CBD product in our range that is suitable for you. Endoca CBD hemp extracts come in a wide variety of concentrations and formulas ensuring you find a product that suits your needs and can even be used for your pets.
We believe nature knows best, that's why we're dedicated to providing you the purest and most natural CBD extracts possible. Our extensive range included CBD oils, capsules, powdered isolate, topicals; including creams, salves and balms. As well as edibles in the form of chewing gum and even suppositories. We ensure all products are third party lab tested, to check for heavy metals and chemicals to ensure your safety.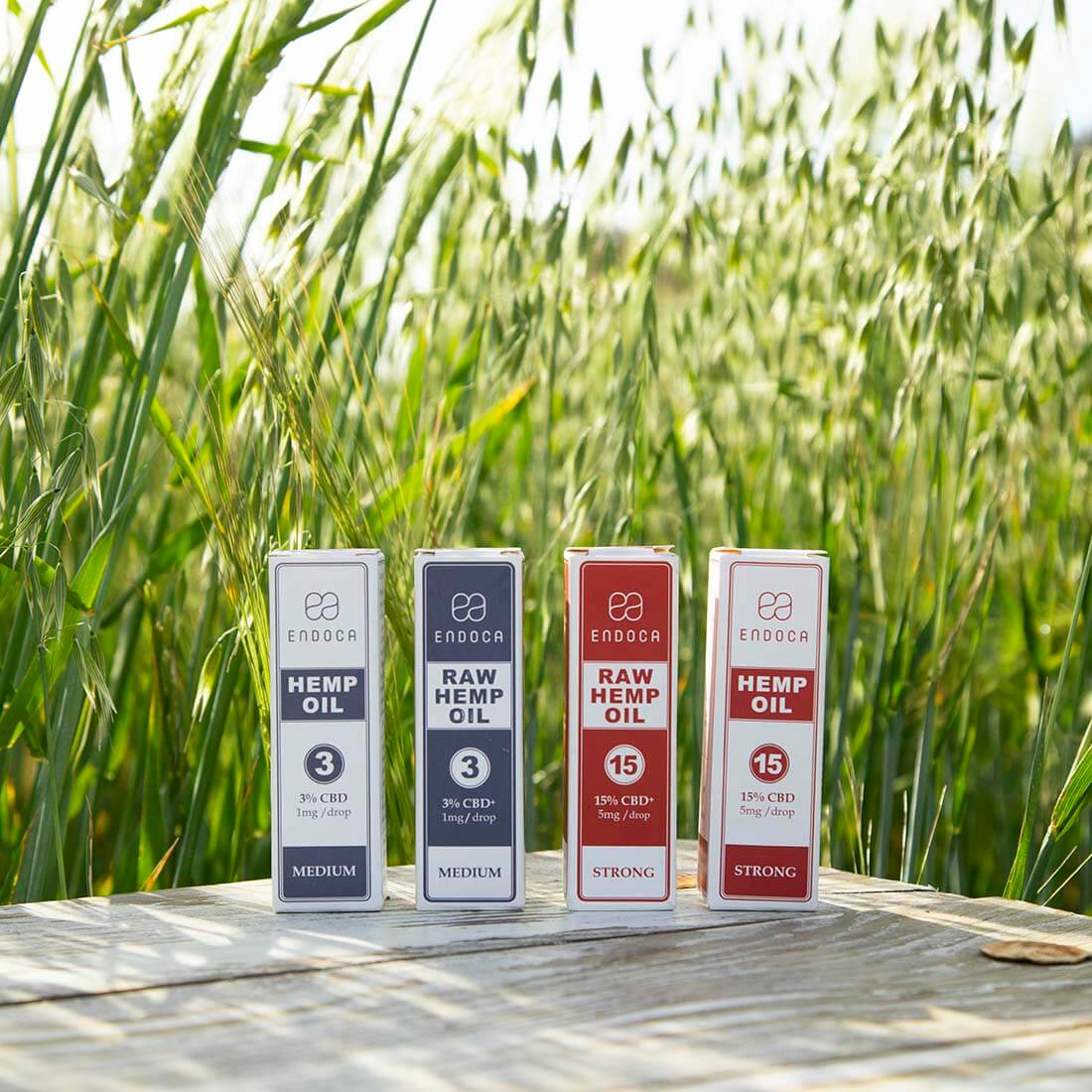 Is Endoca Full Spectrum?
We believe that nature makes the best formulas so we keep all our extracts as close to the natural hemp plant as possible. Maintaining all the natural, plant waxes, minor cannabinoids, terpenes and flavonoids, that give hemp its unique qualities. We choose to extract CBD from a strain of hemp that contains high amounts of the non-psychoactive compound CBD. 
The beauty of Endoca CBD products is that they're made with 100% chemical-free ingredients, free from fillers or any hidden extras. Our oils are a blend of organic hemp extracts and our high quality hemp seed oil.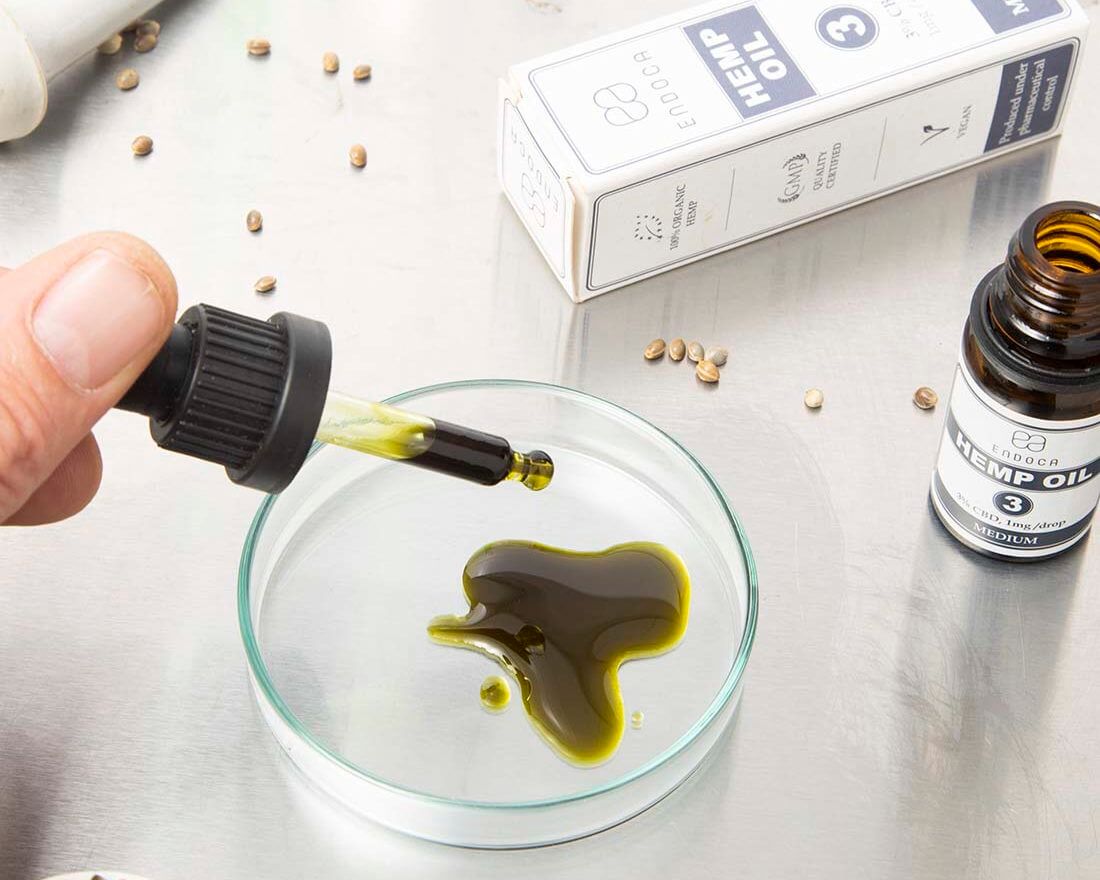 Why choose Endoca?
Thank you for taking the time to find out more about Endoca. We are a small, family-run company who pride ourselves in quality, transparency and excellent customer service.
We have no shareholders to answer to, so all our profits are diverted back into research, improving our production standards and making CBD available to those who can't afford it.
We have been here since the very beginning - and with your support, we will remain at the top of our industry as the wave of interest in CBD-based health products continues to grow.