How CBD works
What are the different types of CBD?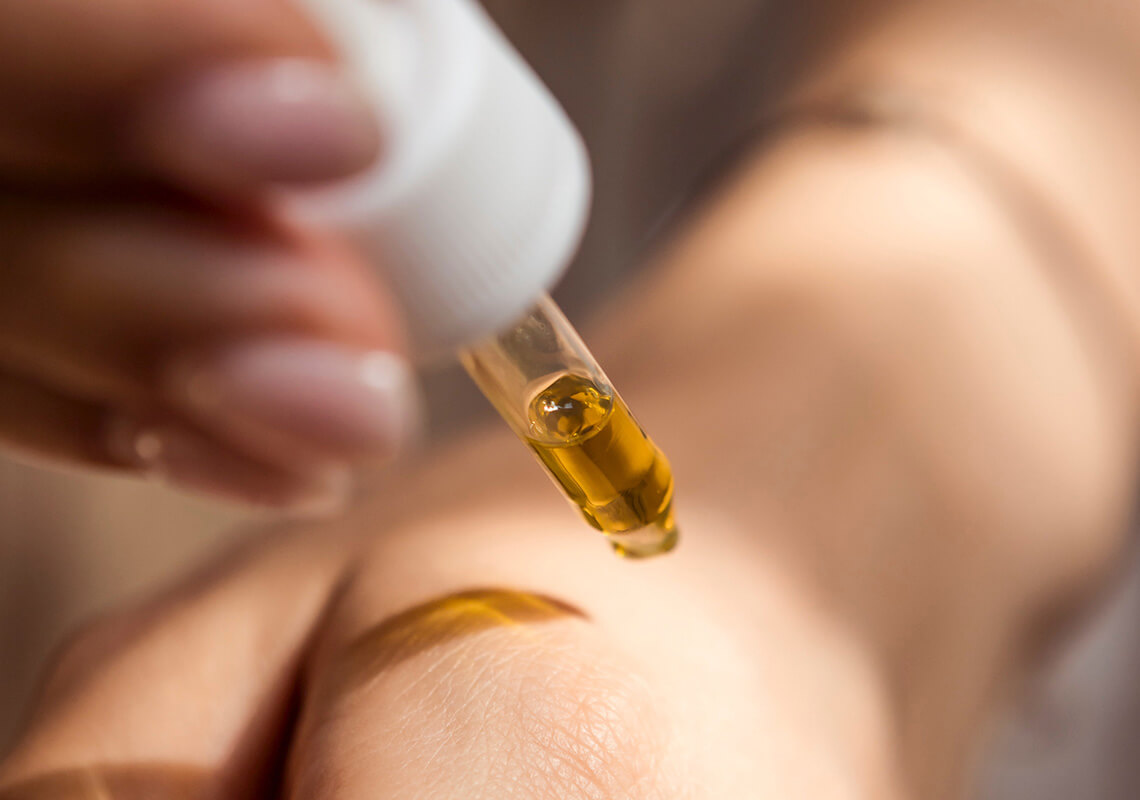 There are several different types of CBD, you may have heard of some of them before. Broad-spectrum CBD is one of the main forms of cannabidiol (CBD). The other two main forms are CBD isolate and full-spectrum CBD. They all have their own unique benefits. One of the defining factors of broad-spectrum CBD is that it contains a variety of naturally occurring compounds from the cannabis plant. Unlike full-spectrum CBD, it typically has no tetrahydrocannabinol (THC).
In this article, we'll take a closer look at what broad-spectrum CBD is as well as how the entourage effect relates to this compound. We will also look at the difference between broad-spectrum and CBD isolate. Keep reading to learn more about broad-spectrum CBD and its benefits!
What is broad spectrum CBD?
Broad-spectrum CBD products have a variety of compounds and cannabinoids from the cannabis plant like cannabichromene (CBC), cannabinol (CBN), as well as terpenes like myrcene, limonene, or pinene. One of the defining characteristics of broad-spectrum CBD is that it doesn't have any THC. Sometimes products will have some trace amounts but not like full spectrum CBD that has THC in addition to the other cannabinoids.
What is full spectrum CBD?
Unlike broad spectrum CBD, full spectrum CBD has multiple cannabis plant extracts. This includes terpenes, essential oils, and other cannabinoids like cannabinol.  In full spectrum products there is some THC, up to 0.3% . THC is the psychoactive compound of the cannabis plant. Full spectrum CBD can be very effective since it contains all cannabis plant compounds
Benefits of Broad Spectrum CBD oil
CBD is great for supporting your body's well-being and promoting relaxation. Another advantage of broad-spectrum CBD is that it doesn't have any THC. So therefore it won't make you high or have you at risk of failing a drug test, as normally these tests scan only for THC.
It is also believed that broad or full-spectrum CBD products have a greater effect than CBD isolates because of the entourage effect which we discussed above. The presence of several compounds in addition to the CBD enhances the therapeutic nature of the product.
As with all CBD products research on the specific health benefits of broad-spectrum CBD is still evolving.
Broad Spectrum CBD and The Entourage Effect 
With a broad spectrum CBD oil you can enjoy the benefits of the entourage effect. This effect happens when the different compounds found in cannabis like cannabinoids and terpenes work together and create a greater effect than if they were working on their own and producing separate effects. This can amplify the therapeutic benefits of the plant. Compounds that can help create the entourage effect include the terpenes and flavonoids within the plant.
A study done in 2011 found that phytocannabinoids and terpenes taken together could be helpful with inflammation, pain, and anxiety.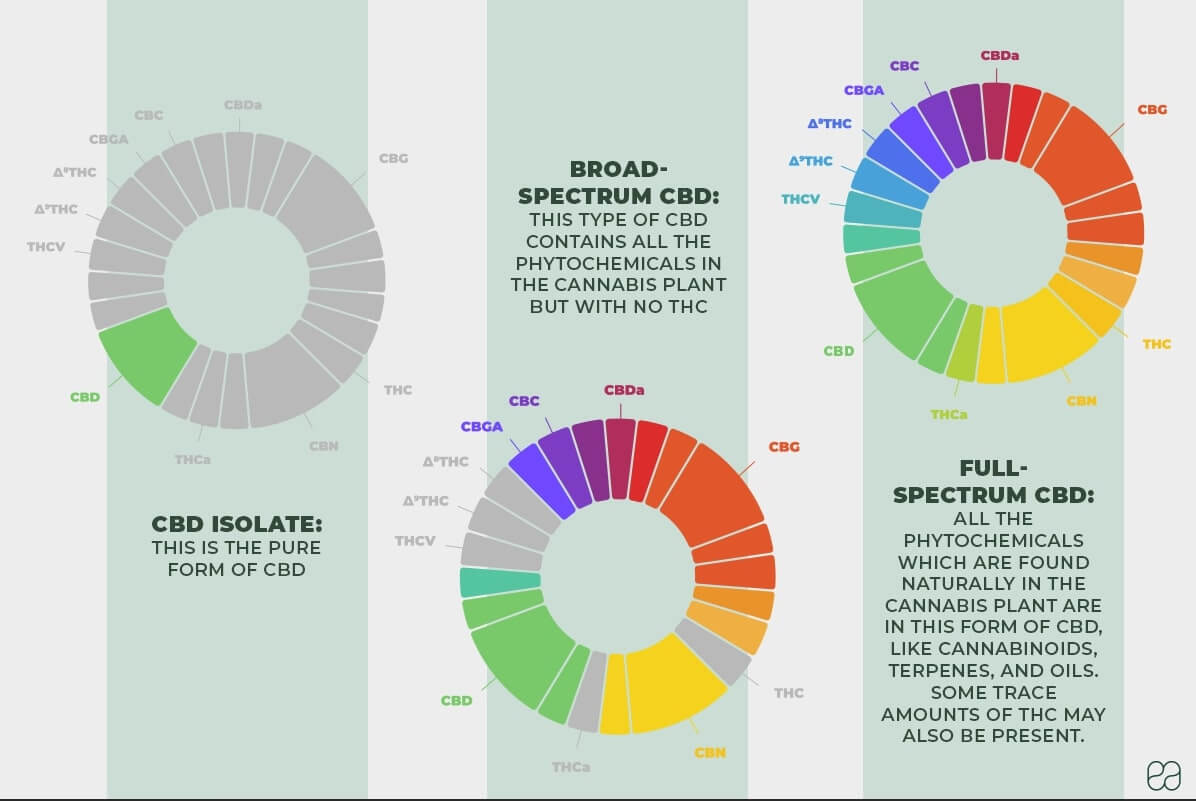 Differences between Broad spectrum vs CBD Isolate
One main difference between broad-spectrum and CBD isolate is that in broad-spectrum CBD products there are a variety of compounds and cannabinoids from the cannabis plant.
On the other hand, CBD isolate is a pure form of CBD. CBD isolate products are more than 99 percent pure CBD. There is no THC and no other plant compounds are found like cannabinoids, terpenes, etc. This compound also has no taste or smell. Generally, people choose CBD isolate if they are looking to solely consume CBD or if they think a drug test could be potentially affected that is looking for THC. One study from 2015 found people looking to experience pain relief from CBD isolate needed a much higher dose than other forms of CBD. This may be because with CBD isolate there is no entourage effect. However, more research is needed.