Beginner's 101
What is CBD body lotion?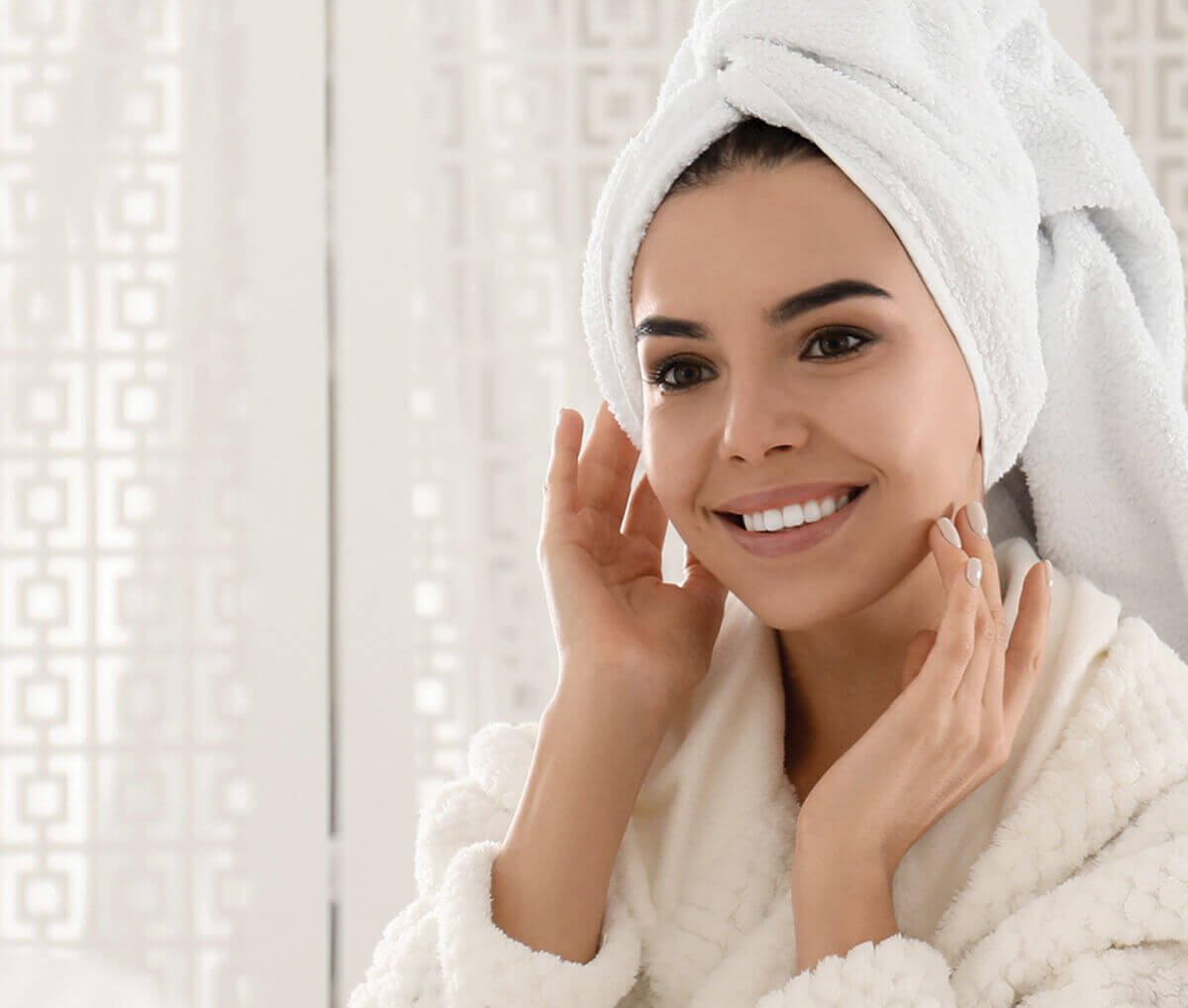 The benefits of cannabidiol (CBD) are not just internal. As CBD continues to grow within the cosmetic industry, many users are finding new ways to use CBD lotion and skincare.
CBD skincare is an effective way to use CBD externally due to its nourishing and relieving properties. There is currently a wide range of CBD skincare products available on the market which include CBD lotion, cream, salve, and balms, that have the potential to relieve your skin issues. 
Skincare infused with CBD can range from beautifying luxury skin serums to more practical topicals such as salves and ointments.
Formulas can be found in a variety of concentrations depending on the location the product is designed for. Concentrations can start from as low as 20mg of CBD, up to 1500mg of CBD per container. 
Whether you have severe dry chapped skin or you want to boost your beauty skincare regime, CBD lotion can be effective and deeply nourishing with penetrating benefits. 
What you you'll learn in this post:
What do CBD lotions and creams do? 
What is CBD lotion made from?
How to choose CBD skin care products?
How to use CBD lotions and creams? 
If you're still not sure what CBD is or how it works you might also like to read our article 'what does CBD do.' 
What do CBD lotions and creams do?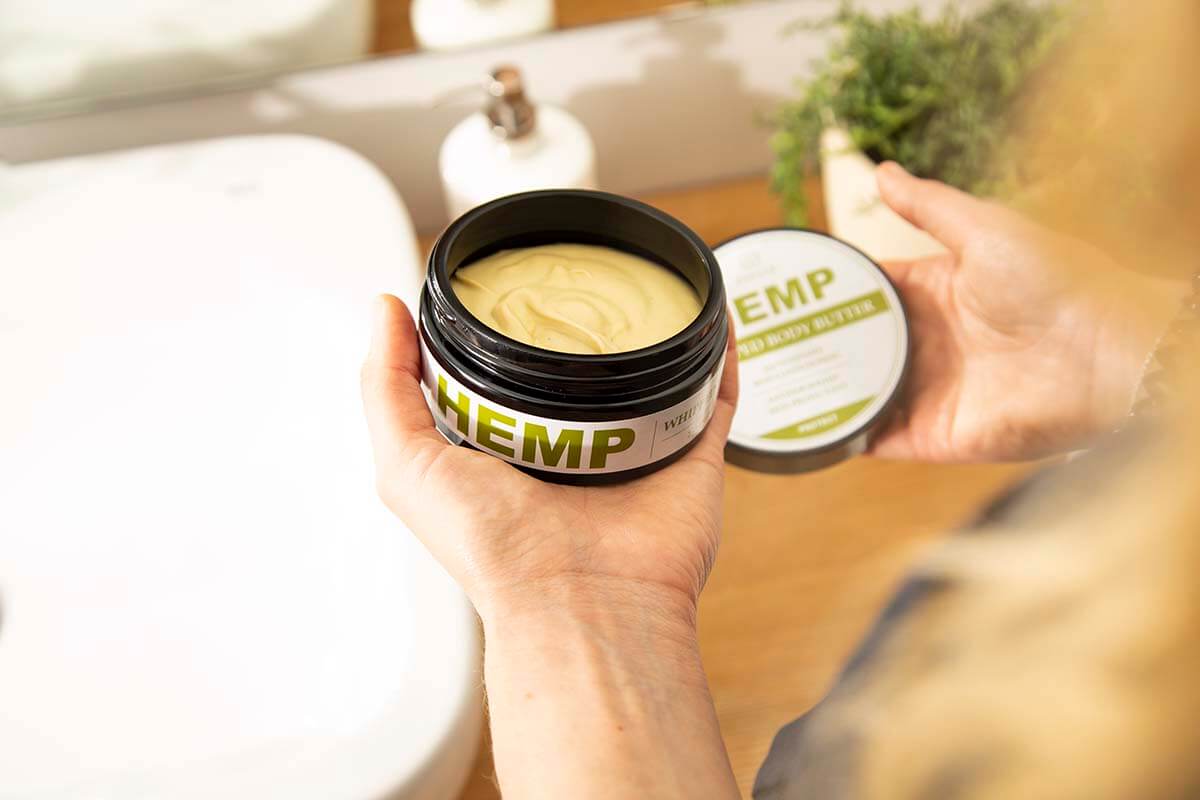 Hemp extracts in skincare is actually not a new phenomenon. Early records show that cannabis extracts used for the skin date back to as early as ancient China 2700 B.C, where it was used as a common ointment. 
Jump to the present day and skincare has developed newfound ways to utilize the benefits of the cannabis plant for both beauty and wellness.
Hemp is a powerhouse of vitamins, minerals, and antioxidants which makes it an ideal active ingredient. If your skincare products are made with natural hemp plant extracts you will also benefit from the other vitamins and minerals that make this plant a super source of nutrients – including vitamin E and omega 3,6 & 9 which are known for their skin-nourishing properties. 
How do CBD lotion and cream work?
As well as beautifying benefits, hemp compounds such as CBD can be absorbed deep through the skin's dermal layers to combat deeper issues. By now, you may have discovered that the compound CBD works with your endocannabinoid system, but did you know this system is also in your skin too?
Your skin is your body's largest organ, not only does CBD work as an active ingredient for nourishing the skin. It also has the ability to interact with your endocannabinoid system which is responsible for regulating pain responses, immunity, and inflammation.
What does CBD lotion do
The purpose of your skin is to protect your organs and keep out bacteria, which means it has a low permeability. However, when CBD lotions and creams are applied liberally, cannabinoids are able to penetrate through the skin's pores and reach cannabinoid receptors.
When CBD is applied to the skin it doesn't enter your bloodstream, but rather reacts with the cannabinoid receptors in your skin's dermal layers. CBD-infused creams, salves, or even transdermal patches can be applied to the skin and penetrate deeper to affect muscle tissue for external relief due to injuries or muscle strains.
What is CBD lotion made from?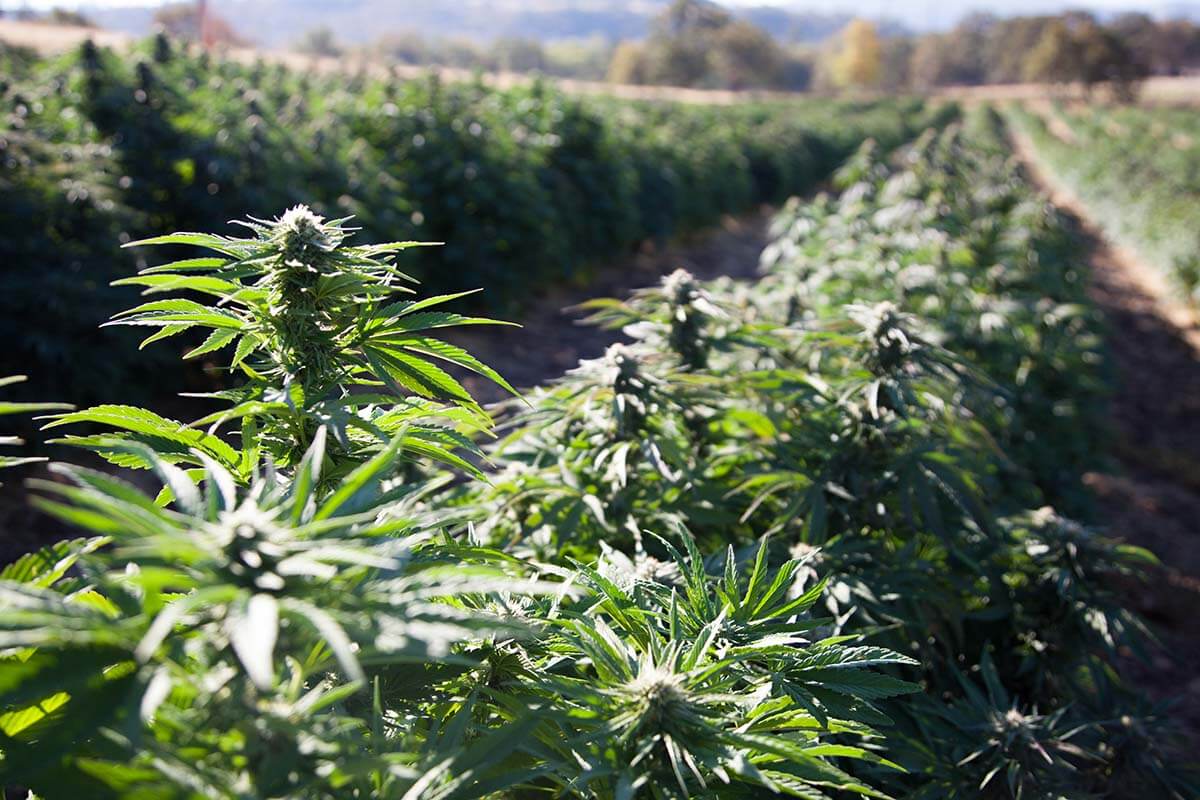 Topical lotions and creams are two of the most popular forms of using CBD externally and are commonly made from CBD hemp extracts.
Skincare infused with full-spectrum hemp extracts are rich in phytocannabinoids such as CBD, minor cannabinoids, terpenes and flavonoids, and a small amount of THC.
Formulas that use full-spectrum extracts allow you to benefit from all the natural plant nutrients that are found in hemp, which include antioxidants, oils, waxes, omegas, and vitamin E. 
On the other hand, other formulas are made with broad-spectrum CBD. These lotions and creams also contain CBD, minor cannabinoids, and terpenes however without THC. Often the process of eliminating THC from hemp extracts means some of the original plant qualities can be lost.
Lastly, CBD skincare can also be made from CBD isolate, enriched with the CBD compound on its own without any of the hemp plant components. There are a few benefits to having a pure CBD formula without any of the hemp properties.
Especially if you are sensitive or allergic to terpenes or would like a THC free option.
How to Choose your CBD Skin Care Products 
Looking for the right skincare can be an arduous task as every person's skin has its own unique needs and idiosyncrasies. Whether you're looking for a simple balm for chapped lips or a deeply nourishing salve. Choosing the right CBD product is imperative to make sure you are putting good quality ingredients on your skin. 
Bear in mind that CBD is not the only ingredient in CBD skincare – you also have butters, waxes, other natural ingredients, and even chemicals.
Brands that use organic ingredients have less risk of including toxic ingredients that can penetrate your skin. Products free from parabens, sulfates, alcohol, and harmful chemicals can ensure your products are safer and good for your skin too.
How to use CBD lotion and creams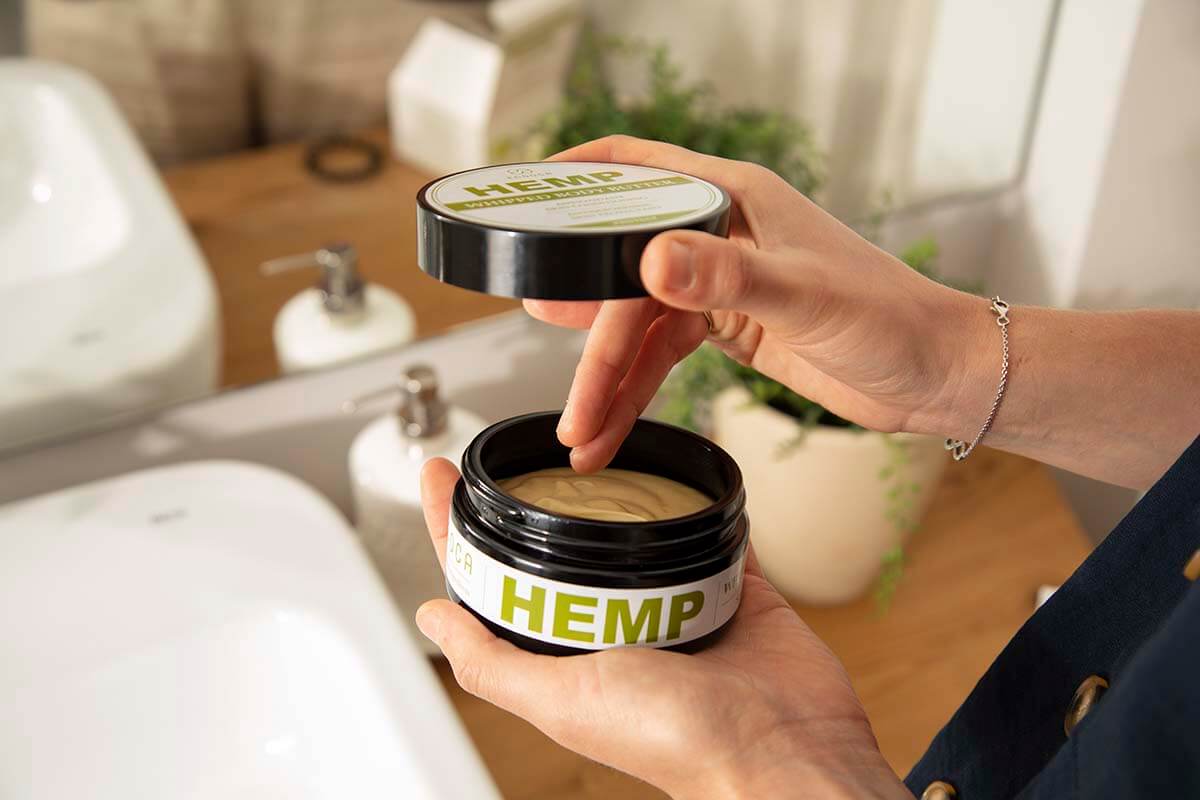 Unlike CBD oils, lotions, creams, and salves are only suitable for external use, making them one of the less versatile CBD options. However, if you have localized external symptoms CBD skincare can be applied to the location for targeted relief.
There are a wide variety of different types of topicals available on the market today. The choice is vast. They range from high-end facial serums and body lotions to more practical lip balms and emollient salves. 
Whichever one you choose, CBD has the potential to penetrate your dermal and subdermal skin layers for targeted relief. 
CBD lotion, serums, oils and balms 
These products are more suited to adding to your beauty regime, as their lighter consistency works better on facial skin. Using CBD on your face can help calm and soothe, redness and dry chapped skin, whilst offering a boost of antioxidants. 
CBD salves, creams and butters 
Much thicker in consistency, these products work best with localised skin skin issues. They can be used on knees, elbow and larger skin surface areas for more concentrated and localised application. 
Once applied to the skin depending on the thickness and other ingredients products are quickly absorbed and relief can be felt almost instantly, as CBD is not absorbed into the bloodstream, but penetrates the skin to interact with your skin's endocannabinoid cell receptors.  
The Takeaway
Topicals are for external use only and can be used either as a part of your beauty regimen for a dose of antioxidants or used more locally on the skin for more targeted relief. 
CBD skincare products are available in a wide variety of formulas. To gain the full benefits of hemp full-spectrum products offer a wider range of beneficial properties.