Beginner's 101
CBD Dosage – A Step By Step Guide to Taking CBD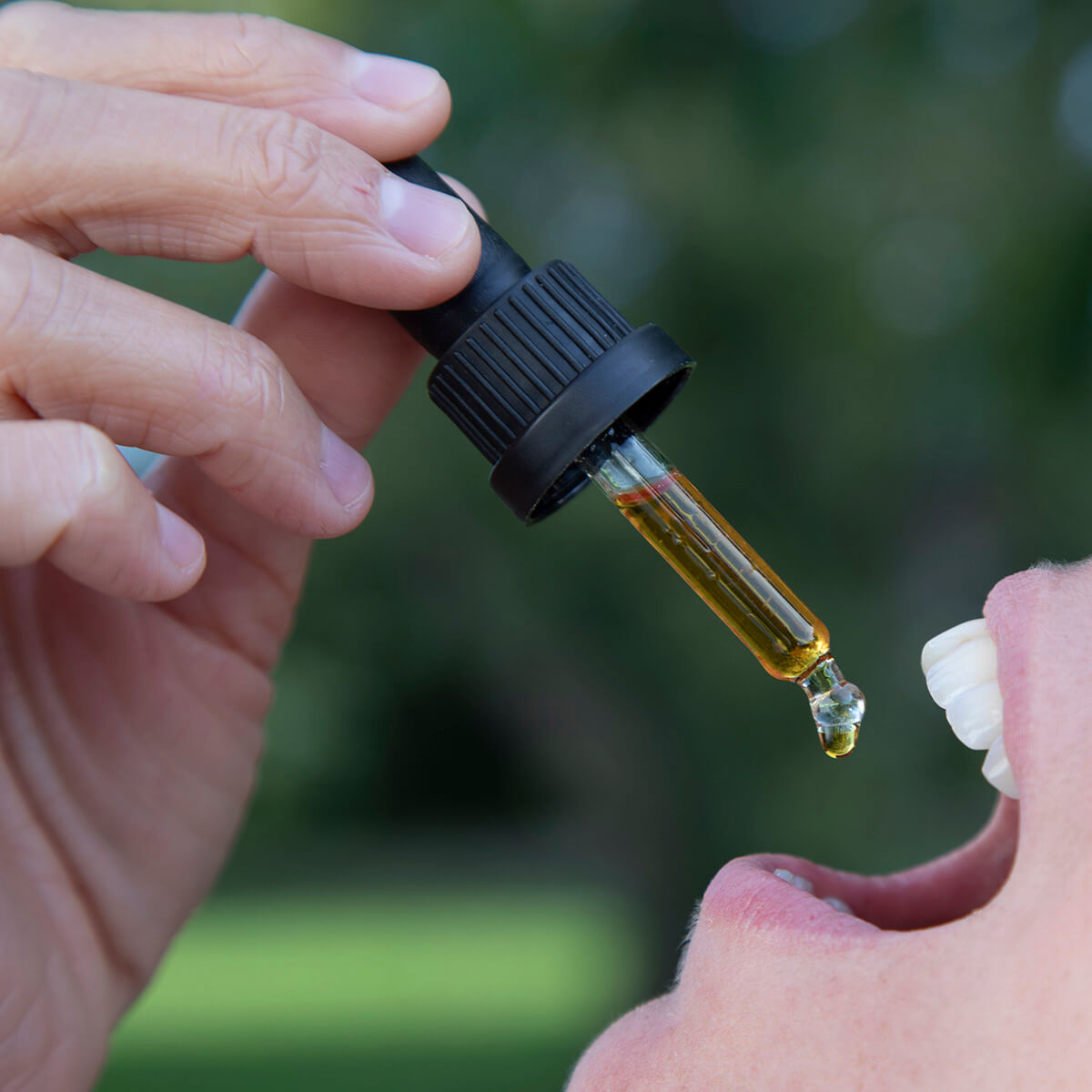 When it comes to taking CBD for the first time it can be hard to know where to start, not only do you have to choose the method of CBD that suits you, but you also need to figure out how much to actually take. As a new user, you may be thinking 'What is the ideal CBD dose?'
We get asked that question a lot at Endoca. So we've put together a step-by-step CBD dosage guide to help you find your CBD 'sweet spot'.
While CBD has become a popular wellness supplement in recent years, scientific research into its benefits, effects, and dosage are still in their infancy. Therefore it's important to mention that there aren't any universal guidelines or recommended daily allowances (RDA) on how much CBD to take.
One of the key things to remember with CBD is that everyone is different and you won't be able to judge how much you should take from how much someone else is taking, but you can use it as a rough guide.
This guide will go through some of the ways you can work out your own CBD dosage, and find your ideal dose. We can't give advice on the specific amount you would need, as that is dependent on many different factors, including your weight, height, and health which varies from person to person.
Please note
This guide is not a replacement for medical advice and does NOT intend to treat, cure or diagnose any illness, condition or disease. It is intended to serve as an informational guide only. To help show you where to start on your CBD journey.
Step 1- Work Out How Many Milgrams You Need
When starting out with CBD for the first time, finding out the number of milligrams needed can seem a bit hard to get your head around, but we promise it's not as complicated as it sounds.
Clearly labeled CBD products should state how much CBD is in the whole product and how much CBD is in a single serving. 
This table will help guide you initially with the right amount of CBD per MGs to start with.
If you've never taken CBD before, start with a mild dose and work your way up. Research how much CBD you will receive per drop or per serving. This will also depend on which method you decide to take. Which leads us to our next step.
Step 2- Find Your Ideal CBD Product
CBD comes in a wide range of methods from capsules to suppositories. To start off with you, some users may want to try a more conventional method to see how they get on with trying CBD.
Step 3- Start a CBD Dosage Journal
Once you have found the number of milligrams you need and your perfect product, the next step is finding out exactly how much CBD you actually need to take. Everyone is different when it comes to taking CBD, so you will need to find your own specific dosage.
The best way to do this is to start with a low dose and keep track. Start by writing down how much CBD you have taken and note the effects.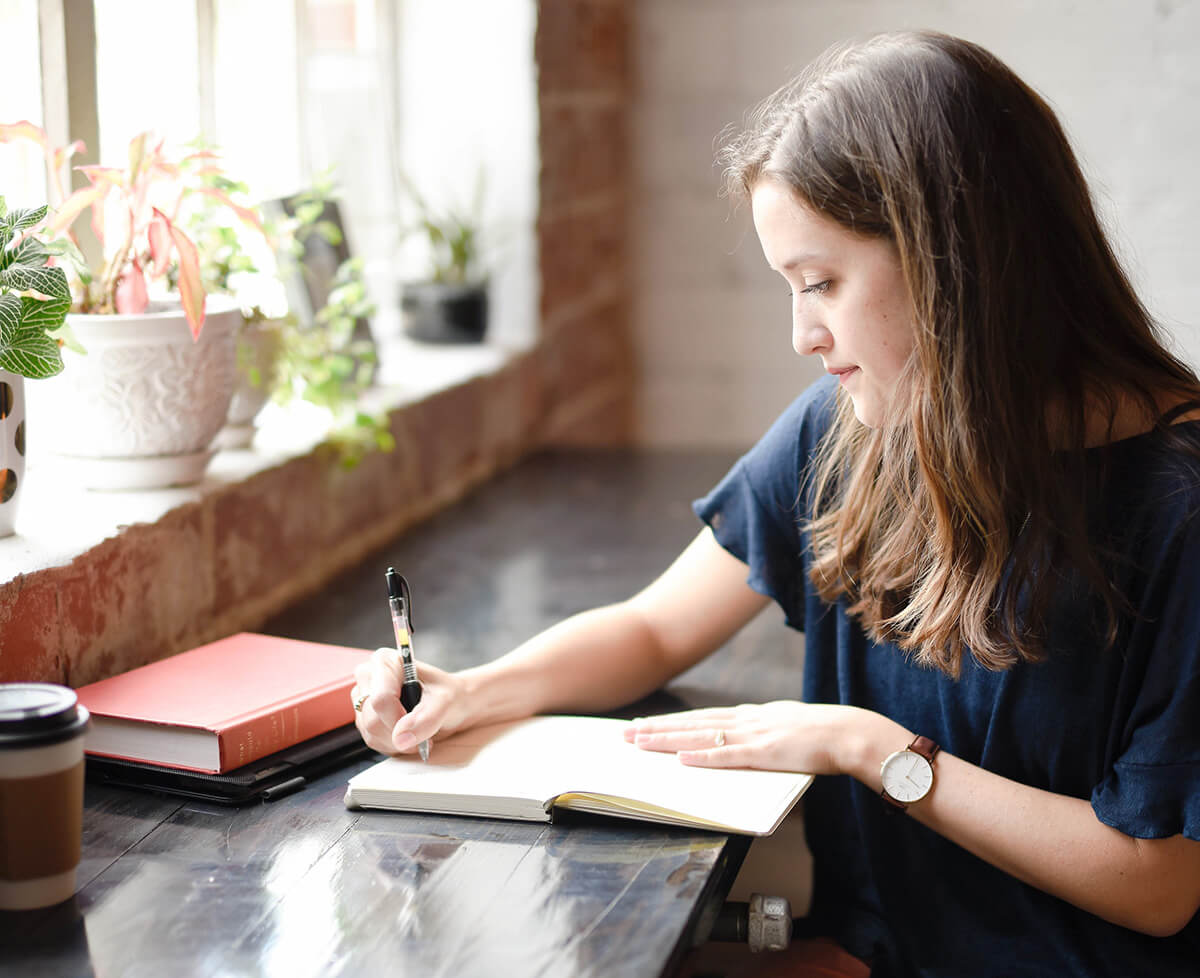 Step 4- Start With a Low Dose and Work Your Way Up or Down
If you find that you aren't experiencing the effects you would like, you can use the up-titration method (which means incrementally increasing your dose) to find your ideal dosage.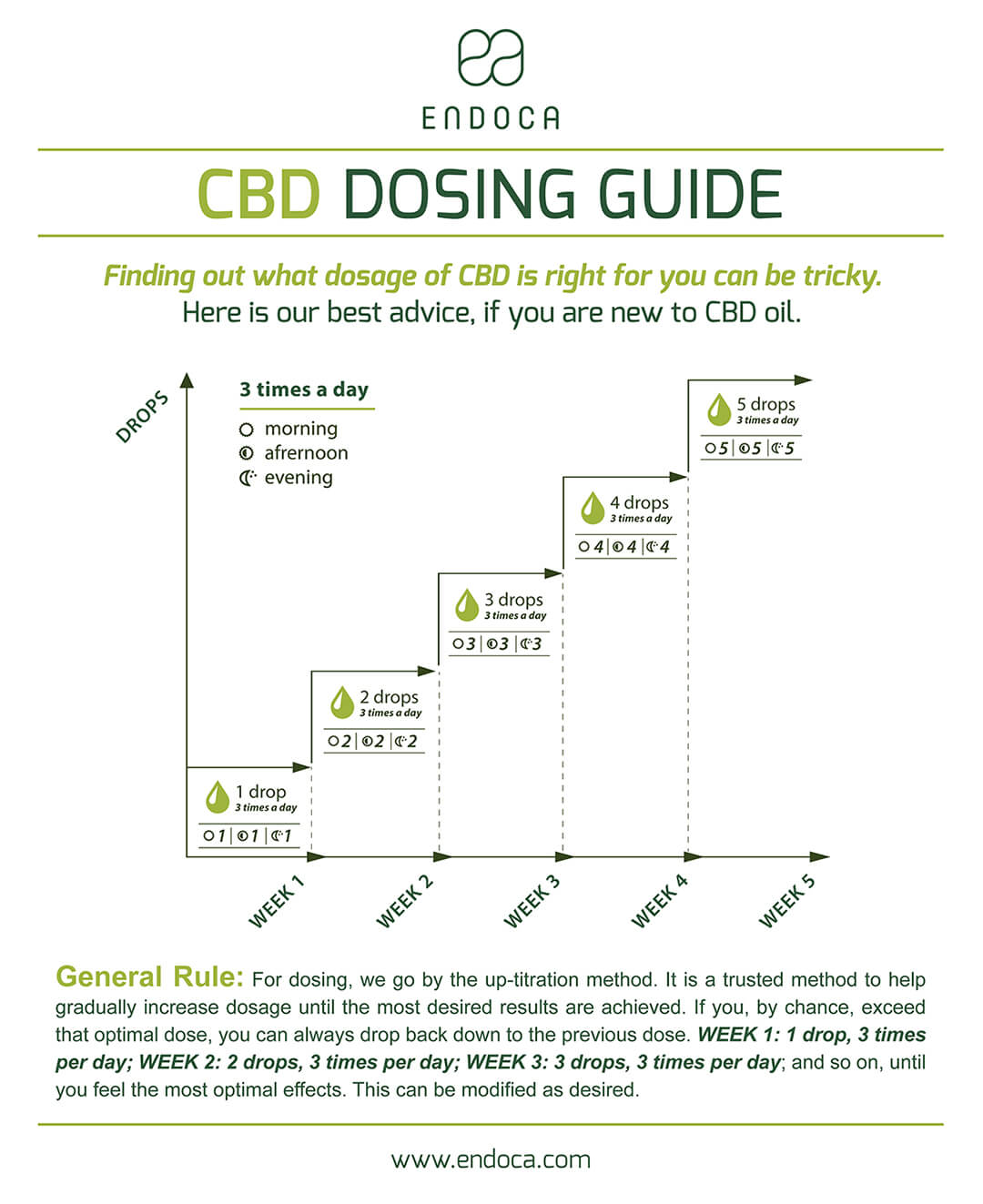 Step 5 – Adjust Your CBD Dosage if Necessary
You may find that CBD affects you differently at different times of the day– depending on factors including, your current health and whether you've eaten or not. There are lots of factors that can affect your results.
Trying set hours of the day to take your dose allows work you to it into your daily routine and monitor the results more accurately. You may also find different formulas have different effects.
It really depends on how your body reacts to each CBD formula. These effects may also influence the time of the day you choose to take your dose. If you feel any side effects or feel you have taken too much, reduce your dose and always seek professional medical advice.
Step 6 – Find Your Sweet Spot
Once you've experimented with taking CBD and have found a dosage that suits you. You can set this as your ideal dose. This may take a bit of work to find, but once you get to know how your body works with CBD, you can say you've found your 'sweet spot'!
Depending on the reason you are taking CBD, you can experiment with the time of day, as well as how much you take in a single serving. CBD works differently for everyone. Over time your body will naturally change and so will your needs, so you may find you need to adjust your dose again.
Still, have questions about CBD? While we can't give you medical advice or tell you your exact CBD dose. Our expert customer care team can help you with any of your CBD product-related questions. Feel free to contact us in the right-hand corner, we'll be happy to help.