Beginner's 101
Why is CBD oil expensive? How to choose high quality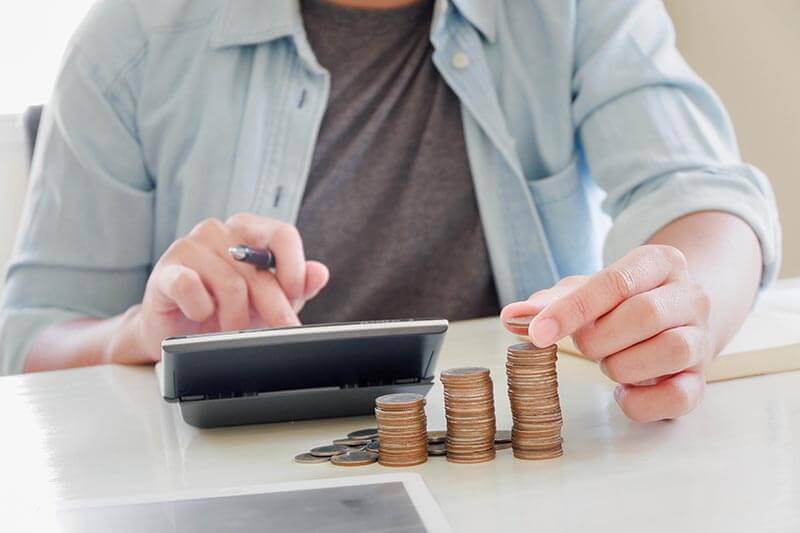 When it comes to your well-being, taking shortcuts with cheaper products is not always the answer. Many people wonder 'why CBD oil is expensive?' but there is a good reason. In this post, we'll go through some of the reasons why high-quality CBD has a high price tag.
While not all CBD is expensive. Choosing a brand with a primary focus on providing you with the highest quality CBD products that reach above-and-beyond industry standards, should be a priority.
In an industry with every few regulations, the importance of setting high standards in hemp production and giving customers complete transparency can go a long way in ensuring safety.
Very few brands are dedicated to producing hemp without interfering with the integrity of the benefits of CBD or using safe manufacturing practices; from sowing the seeds to the finished product that ends up in your hands.
How is high-quality CBD oil made
We choose to manage the whole production process every step of the way, so we're able to enforce our high standards from seed to shelf, by choosing to use techniques that produce the best results and ensure your safety.
How to choose good quality CBD oil
Organic certification
Good quality hemp extracts start from the seed. Nature does what it does best and that's why using non-genetically modified seedlings ensures your products stay free from artificial interference. 
We grow our organic hemp in Northern Europe, where the air is clean and soil quality is world-renowned. Instead of outsourcing hemp cultivation we own our own farms and oversee the process from planting to harvesting. 
Hemp is known for its ability to draw toxins from the soil, which includes heavy metals like lead, arsenic, cadmium, and mercury. Historically hemp has been used in agriculture to clean the soil in between crop rotations. That's why it's important for hemp to be grown organically in the right soil conditions so the end product is also free from toxins. 
Supercritical Co2 Extraction 
This particular method uses a cold manufacturing process, which enables our CBD to maintain an almost identical chemical composition to that of the plant in its natural state. It also allows the plant to maintain all of its beneficial properties, which has proven to be most effective.
Supercritical Co2 extraction uses carbon dioxide to extract hemp extract from the raw plant material, without the use of alcohol or solvents, so all you receive CBD in its absolute purest form.
Supercritical Co2 extraction requires specialist equipment that compresses Co2 gas into hemp material. The extraction process turns Co2 gas into its supercritical form, somewhere between a gas and a liquid. Which then attaches to the cannabinoids, terpenes, and other plant compounds in the hemp, separating these elements from the base plant material.
Once the pressure is released, the Co2 turns back into a gas, with all the compounds falling away from the plant material. The gas is then separated from the extracted material and the only thing left is a clean and pure product.
Good Manufacturing Practice (GMP) Certified
There are currently only very few CBD companies that hold a GMP certification, which is an award given to companies that ensure products adhere to strict quality standards. 
GMP certification is designed to minimize the risks involved in any pharmaceutical production that cannot be eliminated through testing the final product.
Many newer brands sell CBD products in bulk from other companies and rebrand them as their own through white labeling. While this is a viable method if the source's quality is reliable, many will never be able to guarantee the conditions in which their products have been manufactured. 
GMP laboratories meet the strictest regulations that are required for products to be considered pharmaceutical grade. So if the company you buy your CBD from doesn't have a GMP certification, you could unknowingly be buying second rate or potentially harmful CBD products that have been produced under poor conditions. 
Third Party Lab Testing on Every Batch
The CBD industry is now well on its way to becoming mainstream, but regulations are yet to catch up. This means many companies selling CBD aren't up to standard with their manufacturing practices and don't undertake the necessary precautions to ensure a safe and efficacious product.
When choosing a CBD product always check if your brand conducts 3rd party lab testing to check for pesticides, heavy metals, and mycotoxins. 
We spend a lot of time, money, and resources on quality control by ensuring every batch of hemp oil we produce is tested by third-party labs– with the results available to all on our website. We do this not only for our customers' benefit but also to create healthy competition so that other CBD companies adhere to high standards of quality; raising the standards of the whole industry.
In closing – why CBD oil is expensive
Many CBD companies these days, buy their hemp from independent farms as well as outsource most of their other processes along the way. Which means they can't always ensure the safety of their product. While the cost of CBD oil may seem expensive the process that is required to maintain a high-quality product is needed. 
As the industry continues to evolve safer and more cost-effective ways of producing hemp extracts will be developed. Currently, cheap production practices can leave you with low-quality products that either don't contain a full spectrum of cannabinoids or use dangerous solvents or chemicals that could leave behind residues in your product.  
Choosing a product that has a lower price tag might seem cost-effective, but safety and quality is imperative to ensure you are not ingesting anything harmful.
While the industry catches up with creating regulation for CBD production, it is up to CBD brands to uphold their own standards that ensure customer safety. Unfortunately, not all CBD brands and producers adhere to this standard outlined above.
So when choosing CBD oil at a cheaper price also consider at what cost you are paying less, and check if your brand is transparent about its manufacturing practices.