Published on:01/26/18
Cannabis has become the hot topic of our era, and not only for its psychoactive cannabinoid THC. Another cannabinoid called CBDa is becoming increasingly popular for its potential health benefits, without the high. But did you know that CBD is just one of 113 cannabinoids found in the cannabis plant. One other cannabinoid you may not have heard about is CBD's acid precursor CBDa. So what is CBDa?
To answer that, we thought we'd provide you with 9 awesome facts about the cannabinoid causing all the craze.
What is CBDa
What qualities does CBDa have
Why CBDa is becoming such a popular compound
Why CBDa + CBD may be the answer
What is CBDa?
Cannabidiolic acid (CBDa) is a chemical compound found in the resin, or trichomes, of the raw cannabis plant. CBDa is what is known as the acid precursor of CBD, meaning once the cannabis plant is heated, CBDa breaks down from its acid form into CBD.
The process of converting CBDa to CBD is called decarboxylation. This is what you may find in most CBD products around. However, there is evidence to suggest that CBDa may have its own role to play in improving health.
---
1. Hemp Contains more CBDa than CBD
That's right! Hemp and cannabis plants actually contain very little of what they are most famous for in their natural states. That's because both CBD and THC require continued heat, or ageing, to be transformed from their acidic precursors.
This heating process, otherwise known as decarboxylation, leads to the removal of the carboxyl group. So, CBDa becomes CBD and THCa, THC.
However, most CBD products on the market are decarboxylated and therefore contain very little CBDa. Endoca, are one of the only companies to provide products with both CBD and CBDa. Why? You'll find out below.
2. All Scientific Research on CBDa Has Been in Preclinical Trials
Far less research has been carried out on CBDa than on CBD. So far all studies on CBDa and what it may do, have been at the preclinical stage. No human trials have been carried out.
However, GW Pharma has taken out a number of patents on CBDa, which suggests that they also believe CBDa deserves further research as a pharmaceutical drug. We wait patiently for their findings.
3. CBDa May be an Anti-Epilepsy Drug of the Future
Despite GW Pharmaceuticals having a CBD-based drug approved by the FDA, there is reason to believe that far lower amounts of CBDa is needed than CBD for beneficial effects. Which is why GW Pharmaceuticals have taken out a patent on CBDa for epilepsy.
In fact, the company envisages combining both cannabinoids as an epilepsy drug of the future, because CBDa also has a superior bioavailability. Their study revealed:
"CBDa may be useful in providing a rapid onset effect whereas the CBD may be useful in providing a sustained effect."
4. CBDa Combats Feelings of Nausea and Vomiting
In states and countries where medical cannabis is legal, THC is commonly prescribed for nausea and vomiting. However, even though it's not legal everywhere, many people find the mind altering effects of THC hard to bare. This could be where CBDa comes in.
Like CBD, CBDa activates the serotonin 5-HT1A receptor. Commonly associated with regulating mood and anxiety, this receptor also plays a part in controlling feelings of nausea and vomiting.
A study carried out on rodents found that CBDa was more effective at reducing vomiting compared to CBD:
"CBDa shows promise as a treatment for nausea and vomiting, including anticipatory nausea for which no specific therapy is currently available."
5. CBDa has Anti-inflammatory and Analgesic Effects
Just like cannabidiol, CBDa has it's own anti-inflammatory benefits. Scientists have found that CBDa inhibits key inflammatory mediators, one of the key players of common non-steroidal anti-inflammatory drugs (NSAIDS), used in the treatment of pain and arthritis.
CBDa has its own role to play when it comes to pain relief as well. CBDa has dampening effects on certain transient receptor potential (TRP) cation channels, which are highly active in pain states. This means that CBDa could be just as effective as CBD, for those with acute or chronic pain problems.
Unfortunately, much like all research on CBDa, it is still very much in its early stages. The next step would be to test the cannabinoid on animal models and eventually humans.
6. CBDa for Anxiety may be Better than CBD.
CBD is often said to be a great benefit for anxiety sufferers. However, CBDa has shown to be a far efficacious anxiolytic than we could have imagined.
In one study, just 0.1 micrograms of CBDa could reduce anxiety-like responses after stressors were introduced to rat models. In the same study, 5 mg of CBD were needed in order to achieve the same results.
Strangely enough, these results were dependant on introducing stressors and not the presence of CBD or CBDa. In the same test, with an absence of stressors, CBDa produced no change in the anxiolytic response of the animal models, meaning CBD + CBDa products may help produce calming effects in times of acute anxiety.
7. CBDa May Help Depression
CBD's potential anti-anxiety effect has been much studied in humans with social anxiety. But it looks like CBDa might also show mood-enhancing potential. Like CBD, CBDa activates the serotonin 5-HT1A receptor, that modulates feelings of mood and anxiety.
In a recent study published by European Neuropsychopharmacology, CBDa was found to have antidepressant effects at doses 10-100 times smaller than CBD. However these findings were done on animal models, so further research on humans is needed.
8. CBDa Doesn't Interact with the Endocannabinoid System
Studies suggest that CBDa doesn't actually interact with the endocannabinoid system in the same way that CBD does. CBDa affects other receptors and enzymes like inflammatory mediators and TRP channels involved in pain regulation.
Once again, there is a real lack on research into CBDa in human models. Much further research is needed before any firm conclusions can be drawn. Watch this space!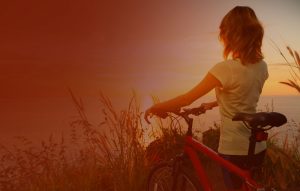 9. CBDa and CBD Work Well Together
As more research comes out, it has been suggested that CBD and CBDa taken together is a winning combination. Research suggests that combined, CBD + CBDa are highly effective in studies on epilepsy and anxiety treatments. The research suggests that combining CBD and CBDa will:
Require smaller doses
Improve the time it takes for it to be felt
Increase its effectiveness
While CBDa is in need of much more research, it is fair to suggest that it may be just as important for our health as CBD is proving to be.
And though the market is flooded with CBD-only preparations, could the future of cannabinoid therapy be in combining CBD and CBDa together?
Have you tried Endoca's Raw CBD Hemp Oil range? How do your CBD + CBDa products compare to your CBD only products? Let us know via our Twitter, Instagram or Facebook pages, and tell us what differences you've noticed.
---
Disclaimer: Views expressed here do not necessarily reflect those of Endoca and its staff. This article is not intended to provide medical advice, diagnosis, treatment or cure. Endoca CBD products have not been approved by the US Food and Drug Administration (FDA).