What is CBD oil?
Endoca CBD oils are derived from the hemp plant (Cannabis Sativa). CBD or its scientific name Cannabidiol is a natural plant molecule found abundantly in hemp. CBD works by stimulating your endocannabinoid system, to help promote balance, and calm in your body.
By extracting oil from hemp we are able to harness the beneficial properties, that the compound CBD naturally has to offer. We believe in the goodness of the whole plant, so our extracts contain a full spectrum of cannabinoids and not just CBD. Endoca CBD oils are a perfect combination of our highly concentrated CBD extract and our rich hemp seed oil. We maintain the integrity of the whole plant in our extraction process, so you receive the full CBD benefits.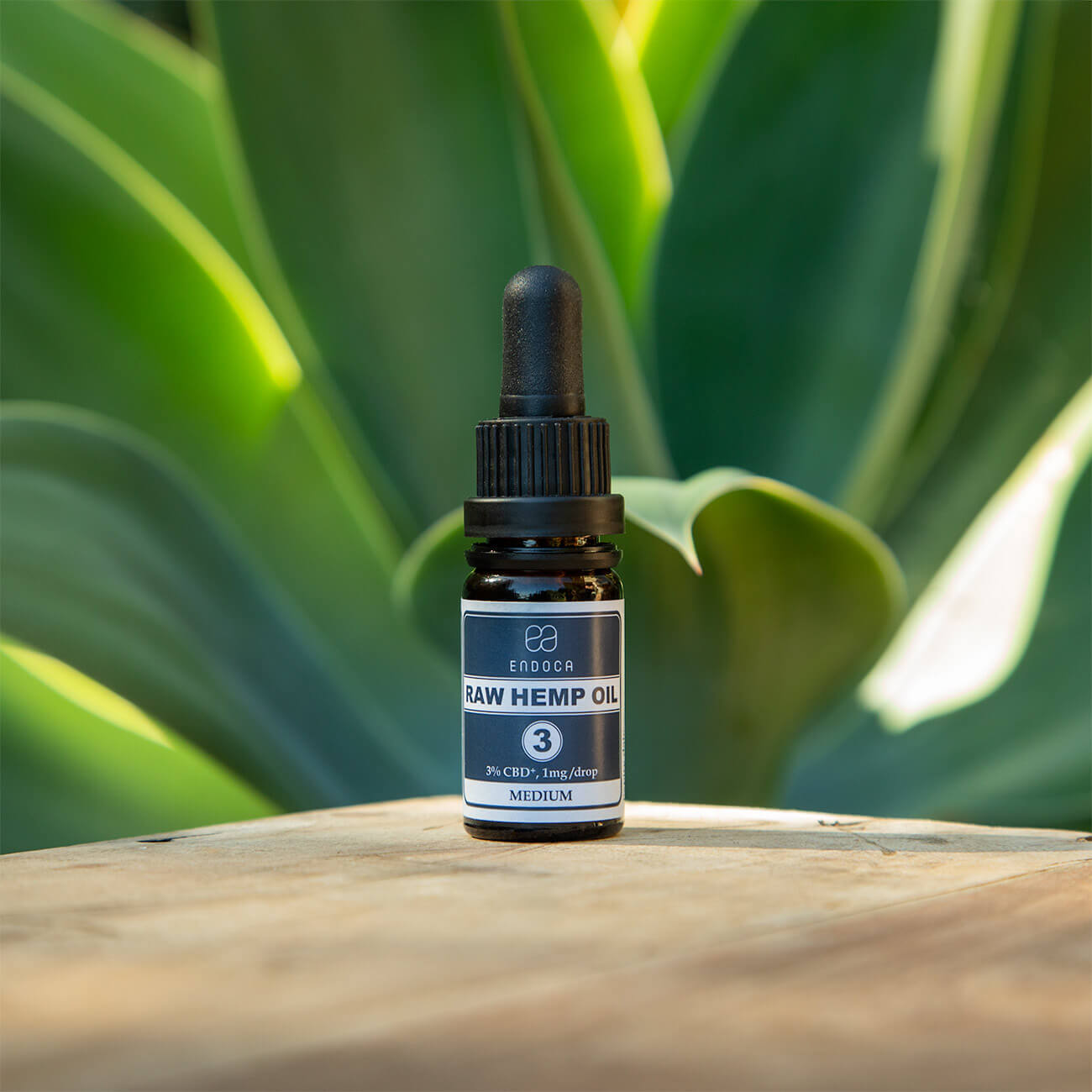 Choose Medium (300mg) or Strong (1500mg) concentrations
Our lower concentration CBD drops are ideal for those who are new to CBD that want to promote a sense of overall well-being. While our stronger concentrations, are perfect for those that need a higher CBD dose and are best for more severe symptoms.
Medium 300mg RAW CBD Oil contains 1mg of CBD+CBDa per drop and a total of 300mg of CBD+CBDa per 10ml bottle.
Medium 300mg CBD Hemp Oil contains 1mg of CBD per drop and a total of 300mg of CBD per 10ml bottle.
Strong 1500mg RAW CBD Oil range contains 5mg of CBD+CBDa per drop, and a total of 1500mg of CBD+CBDa per 10 ml bottle.
Strong 1500mg CBD Hemp Oil contains 5mg of CBD per drop and a total of 1500mg of CBD per 10ml bottle.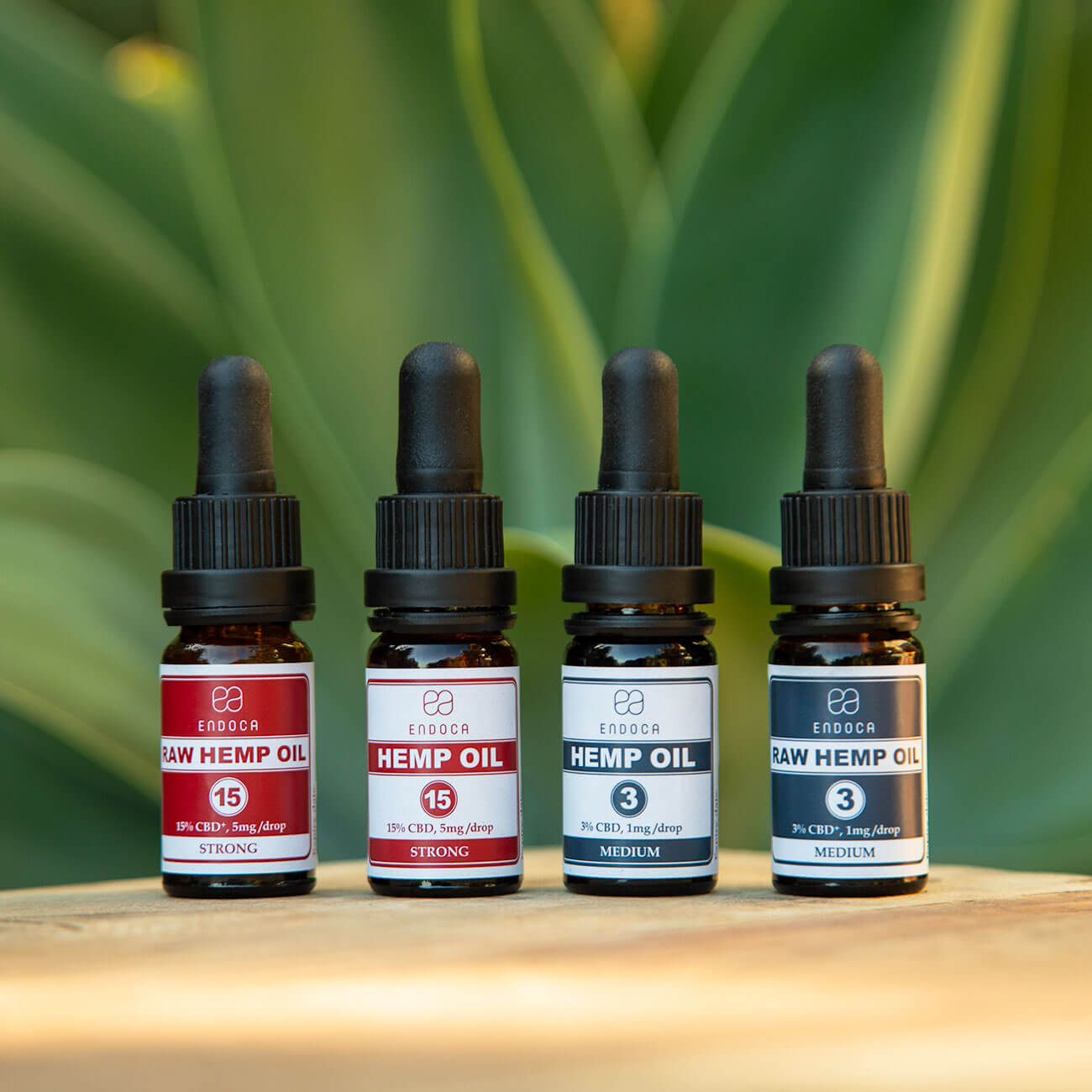 How to use CBD drops
CBD oil can be used throughout the day, to help support a healthy and balanced lifestyle. When it comes to taking our oils, your personalized CBD dose is unique. Start slowly and try 1 or 2 drops, then work your way up if necessary and increase the dose, until you find your 'CBD sweet spot'.
Simply use the dropper applicator to administer CBD oil directly under your tongue, or add a few drops to your food and beverages for a more discreet method.
For maximum absorption: we recommend using the dropper to add drops directly under your tongue, this method helps your body feel results faster.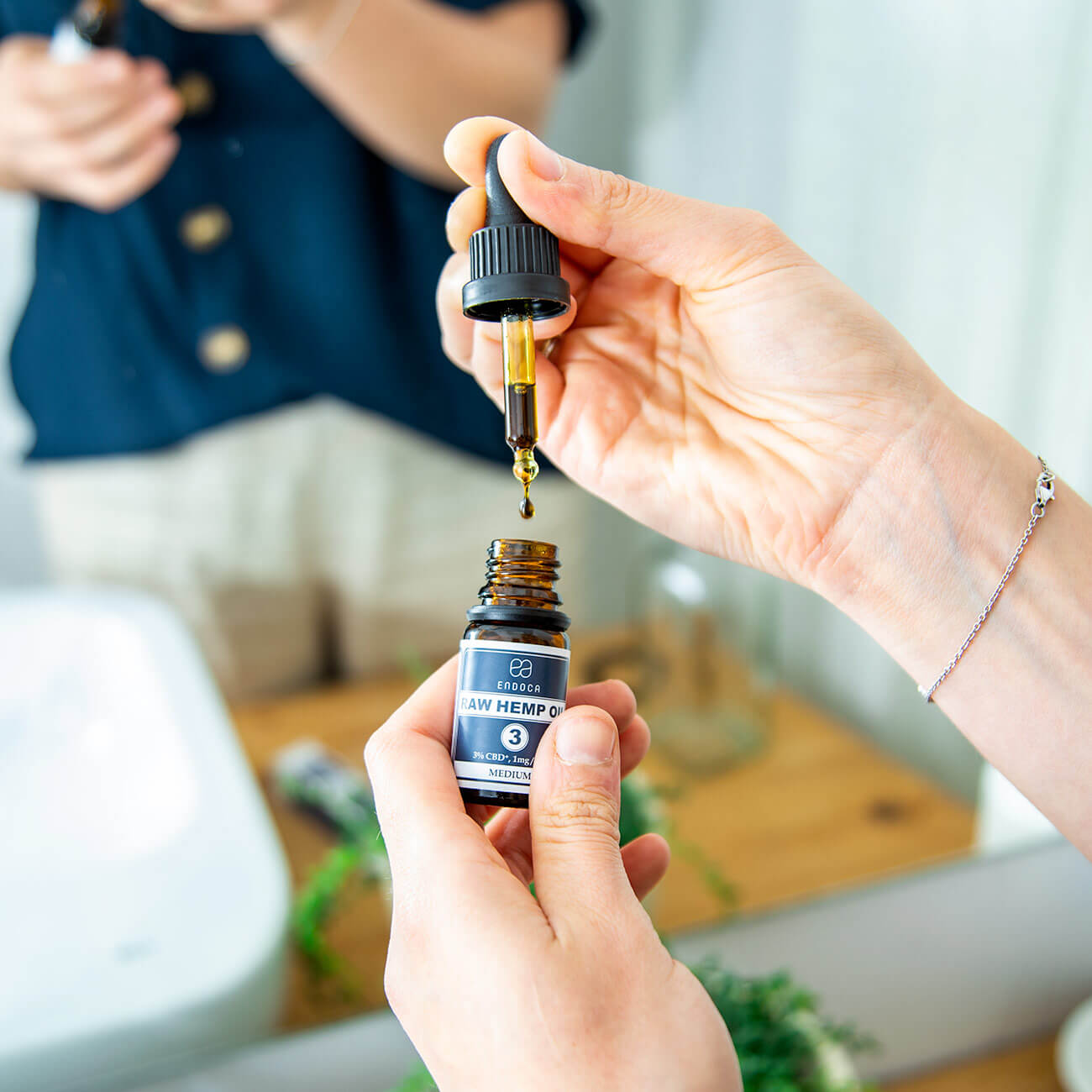 How Endoca oil is made
Quality is the first and most important aspect of crafting our full spectrum hemp oils. So to ensure you receive the best quality, our dedicated teams handle the whole production process, from seed to shelf.
To extract CBD from hemp we use the advanced supercritical CO2 method, this is the cleanest, purest, and safest method of extraction, that only uses the air you breathe. The high standard of CBD oil we produce is created in our labs under strict pharmaceutical control and holds GMP certification. Each batch is 3rd party tested, to check for heavy metals and chemicals. All our CBD oils are produced without GMOs or synthetic chemicals.
If you would like to know more about how your CBD oil is made, you can watch our video on our extraction process.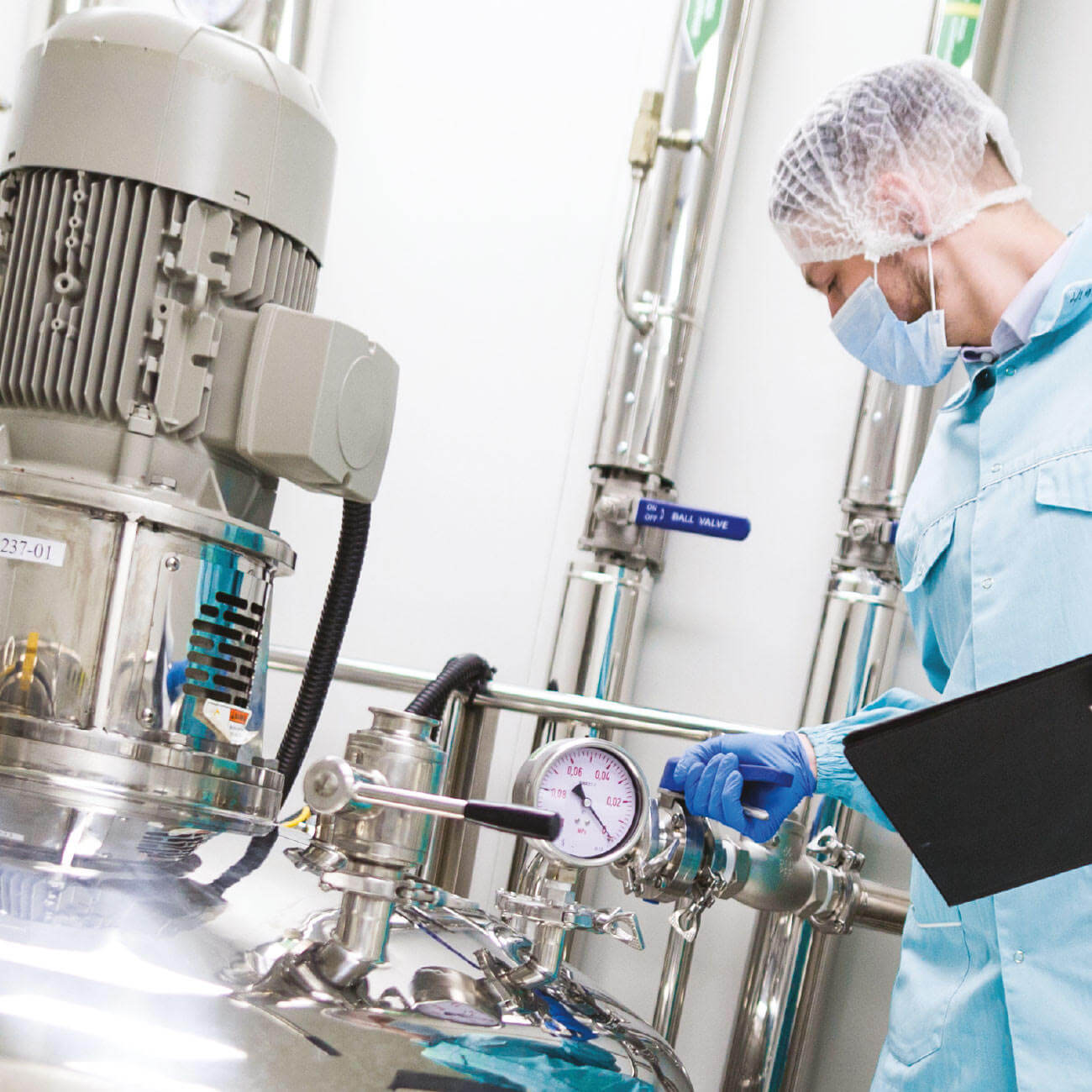 CBD Oil FAQs
Need answers? Find them here
Did we help you answer your questions? If you still need help, our customer service team is available in the chatbox in the right hand corner. We'll be happy to answer more of your questions there.