What is CBD for dogs?
Dogs have an endocannabinoid system that helps promote good health and overall wellness. CBD for dogs works in a very similar way as it does for humans, by promoting feelings of calm and relaxation, to help manage day to day stresses.
CBD's ability to interact with your dog's internal system helps to promote their body's own production of vital chemicals called cannabinoids.
Because your dogs are not just pets, they're part of your family. We derive all our CBD for dogs products from high-quality organic hemp extracts. A naturally rich source of plant compounds, terpenes, and flavonoids, that support overall wellbeing. We preserve the integrity of the whole plant in our extraction process, so your dog receives the complete CBD benefits.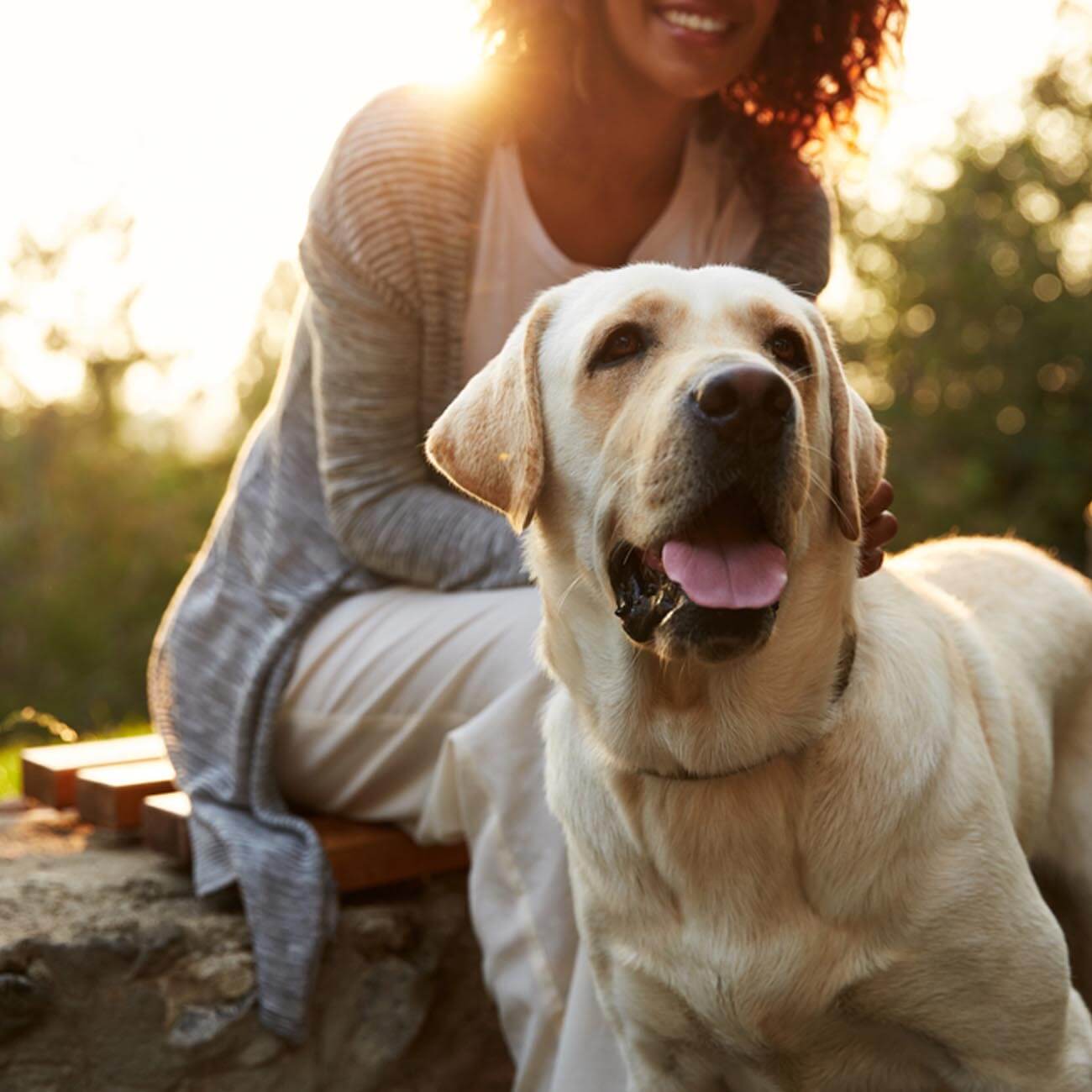 How to use CBD for dogs
CBD for dogs can be used daily, to help support a healthy and balanced lifestyle. Our CBD for dogs range includes CBD Oil, CBD Crystals, and CBD Extract, that's easy to use and is more importantly safe. CBD Oil Drops and CBD Extract can be simply and conveniently added to your dog's daily feeding routine. By adding it to the mouth or to food if your dog is sensitive to the earthy taste of hemp. When it comes to deciding how much CBD to use, every dog will need a different amount depending on your dog's size.
Medium (300mg) & Strong (1500mg)
Choosing the right CBD product to give your dog is now easier with our new medium and strong packaging. Our medium is ideal for small to medium-sized breeds, while our strong is perfect for large to X-large companions.
Choose our medium concentration to help introduce your pup to CBD.
Medium 300mg Raw CBD oil contains 1mg of CBD+CBDa per drop and a total of 300mg of CBD+CBDa per 100 ml bottle.
Our Strong concentration, is best for larger dogs who need a higher dose of CBD.
Strong 1500mg Raw CBD oil contains 5mg of CBD+CBDa per drop, and a total of 1500mg of CBD+CBDa per 100 ml bottle.
*CBD for dogs dosage guide is not FDA approved. Endoca products are not intended to treat, cure or diagnose, any disease, illness or condition.
CBD for Dogs FAQ's
Need answers? Find them here
Did we help you answer your questions? If you still need help, our customer service team is available in the chatbox in the right hand corner. We'll be happy to answer more of your questions there.