Where it all Began….
My story began almost 10 years ago while studying Biotechnology and Genetics at the University of Copenhagen. During my time there I travelled across Africa working on projects to help increase the lifespan of people in the Zulu region, that were suffering from AIDS (Acquired Immune Deficiency Syndrome).
Most of my time was spent in mobile clinics implementing mainstream medicine. I saw how the drugs we were providing, in fact, contributed to the worsening conditions of the patients; sometimes the drugs we would prescribe for other health problems and illnesses appeared to give side effects that helped AIDS in its development.   
This ignited a spark that set me on a journey to create Endoca. This journey raised questions about everything I had learnt at university and led me to start looking for alternatives that could restore our immune systems and health without side effects. Upon my search, I found that correct nutrition was the answer, and an intense natural vitamin and mineral regime could help contribute to people leading normal lives.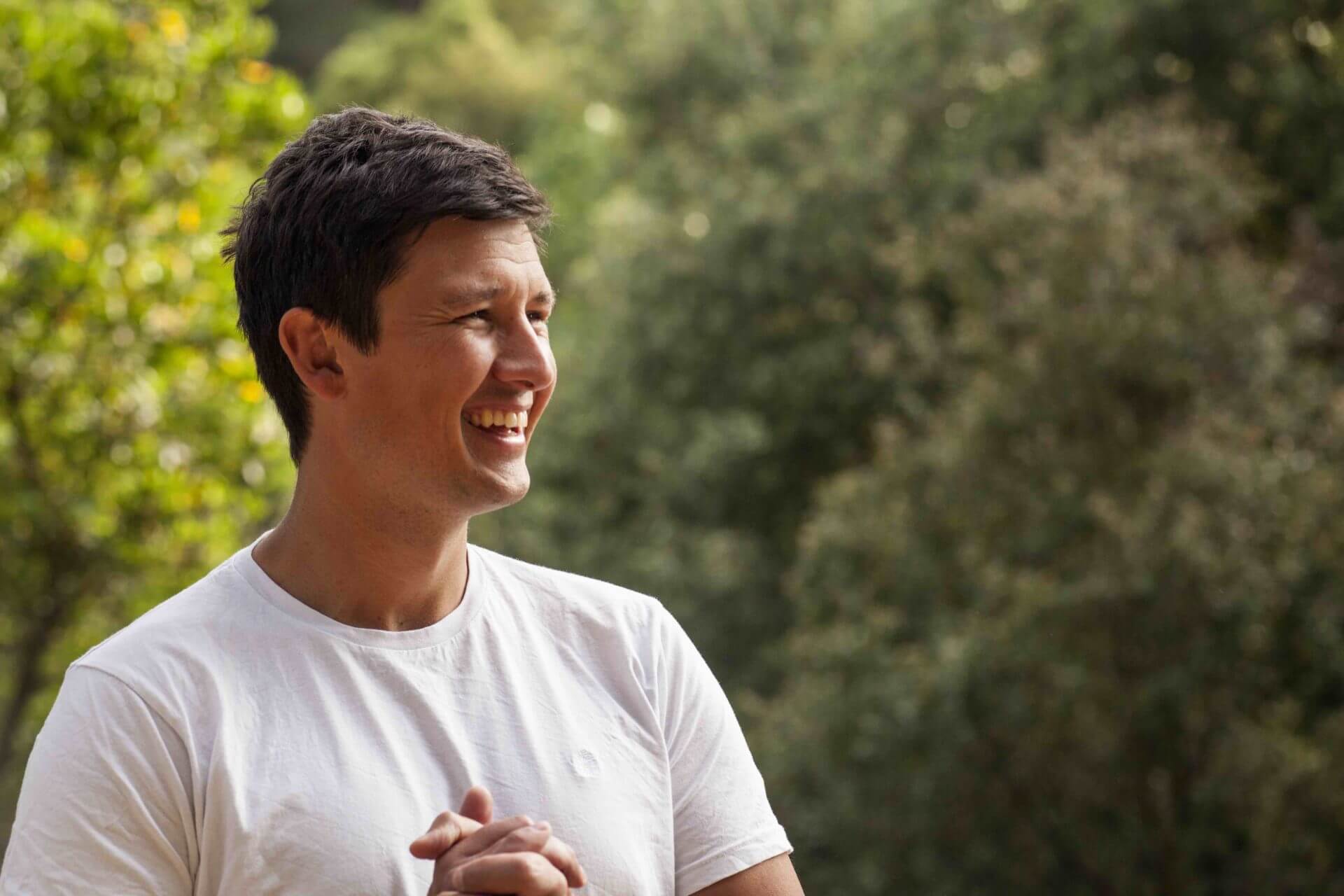 Discovering CBD
I noticed over in the USA, there was a growing movement, that saw crowds of people marching the streets in the name of legalizing cannabis. People were advocating for the use of cannabis plants for medical use, that had helped them to overcome their AIDS symptoms. So, I returned to university to look for any publications I could find about the subject of cannabis. In my search, I found to my surprise, over 1000 articles on the topic.
I had to know more, so I contacted and spoke to professors and neurologists about the effects of cannabis - but unfortunately, no one knew anything about the subject. This only increased my interest and curiosity, and lead me to question, why the endocannabinoid system; one of the most important systems in the body: one that regulates the immune system and impacts sleep, was not taught to medical students? And why, despite all the literature that existed on the subject, was it not discussed in universities?
For me cannabis wasn't a big deal, it didn't have the stigma that many others had about it. I grew up in Denmark where it was widely accepted by society; where since 1970, we've had a city called Christiania where cannabis has been sold openly in small shops. So ingrained was my cannabis acceptance, that it was even in my family roots: my great grandparents grew hemp and were even famous for providing and pressing hemp seeds for neighbouring farmers before the UN made it illegal globally.
After looking into the subject, I applied for a license for the research and development of hemp with THC in Denmark. I was interested in investigating how cannabis grew, and to investigate the different cannabinoids that existed within it.
To give you a bit of background on Danish law: it is legal to grow hemp if it is for medicinal use or research purposes. So, the Government took my application and sent it from one department to another; always telling me that I would get a reply soon. After a lengthy process and a lot of waiting. I received the result of my application: it was unsuccessful. So after two years of wasted time on applications, I embarked on another approach.
Even though unsuccessful, the application process did have one benefit: my knowledge of cannabis was expanding rapidly. I was now aware that there were other non- psychoactive cannabinoids present in the cannabis plant. That were delivering even more promising results than that of the psychoactive nature of THC.
I started to research and experiment more by growing different types of hemp plants, that contained little-to-no THC so I could grow them without a license. In Europe, hemp without THC had been legal to grow since 1997, so this was my starting point which lead me to the cannabinoid CBD.
During my research days I spent hours trawling the university archives, I found studies from 1982 where CBD had been trialled on epilepsy patients and had displayed promising results. I continued to experiment and I was able to breed a variety of hemp that contained enough CBD, but at the same time contained all the other macromolecules that were present in the original hemp plant.
As time went on, I grew frustrated with the social climate in Denmark and I could see how the pharmaceutical companies were working with governments to prevent wonderful, harmless, natural solutions to illnesses. A natural alternative to the established pharmaceutical drugs was being limited and controlled.
"I have always believed that if something can save a human life, whilst causing no other harm, then it is our responsibility as scientists to give people the option."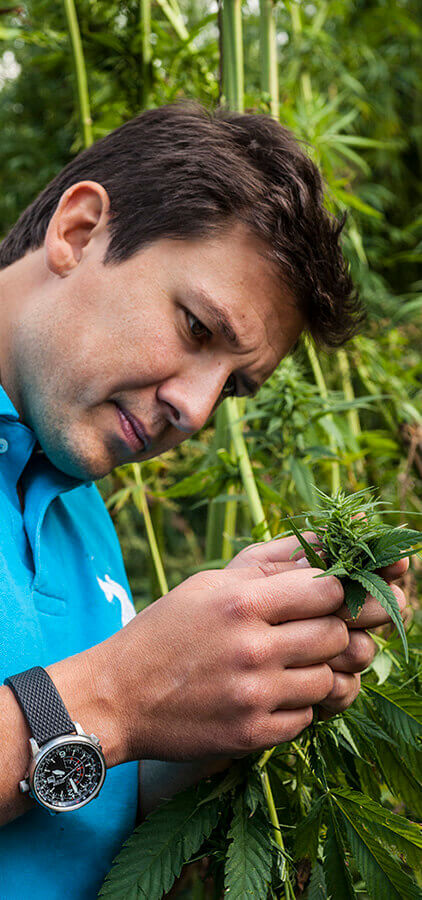 The Journey to Endoca….
I decided to open a clinic in Denmark that was free of charge, I had developed both an expansive knowledge of genetics/science and compiled my own research into natural and conventional medicine. The main idea behind the clinic was to start a debate about natural medicine and encourage the media to talk about alternative solutions that could save human lives.
At the heart of the clinic was the focus on lifestyle medicine. I aimed to teach patients how to use natural medicine together with the drugs they were already prescribed. Also in some cases, there was even the opportunity to replace drugs with natural herbs.
The result was that people were more interested in learning about hemp. The website and clinic were the only places that discussed the subject in Denmark, so more and more people came just for this insight. From there, people started to ask for products; and I started giving CBD hemp extracts and seeds away, so people could make their own medicine. The impact of the clinic and the help it gave could be seen in patient testimonies and word of mouth recommendation that increased the number of people who came.
"My goal was to help change the world's perception on cannabis by making non-psychoactive cannabinoids available to the masses and in turn disrupting the stronghold of the pharmaceutical industry."
To increase my ability to research, I started to charge for the hemp oil and use the money to grow more hemp, build a high tech lab and invest in equipment, which would provide the highest quality product ensuring patient safety.
This is when Endoca first started. With the name taken from the endocannabinoid system, a hugely under-explored area in science and medicine, it directly linked it to cannabinoids. I created a website and online shop, and it was the first in the world to sell CBD online. My main aim with the company was to make non-psychoactive cannabinoids, principally CBD, available to patients who needed them globally.
At this point in time, no one wanted to invest in CBD or anything related to cannabis. There was a huge stigma related to the plant: it was an illegal drug and thus dangerous. Everything I made was built from scratch: investing and slowly using funding from the patients who were happy to pay for the products, and who saw by doing so they could help other people try our products. We could produce more, expand our market and spread the word about the other side of cannabis that the media and governments had often neglected.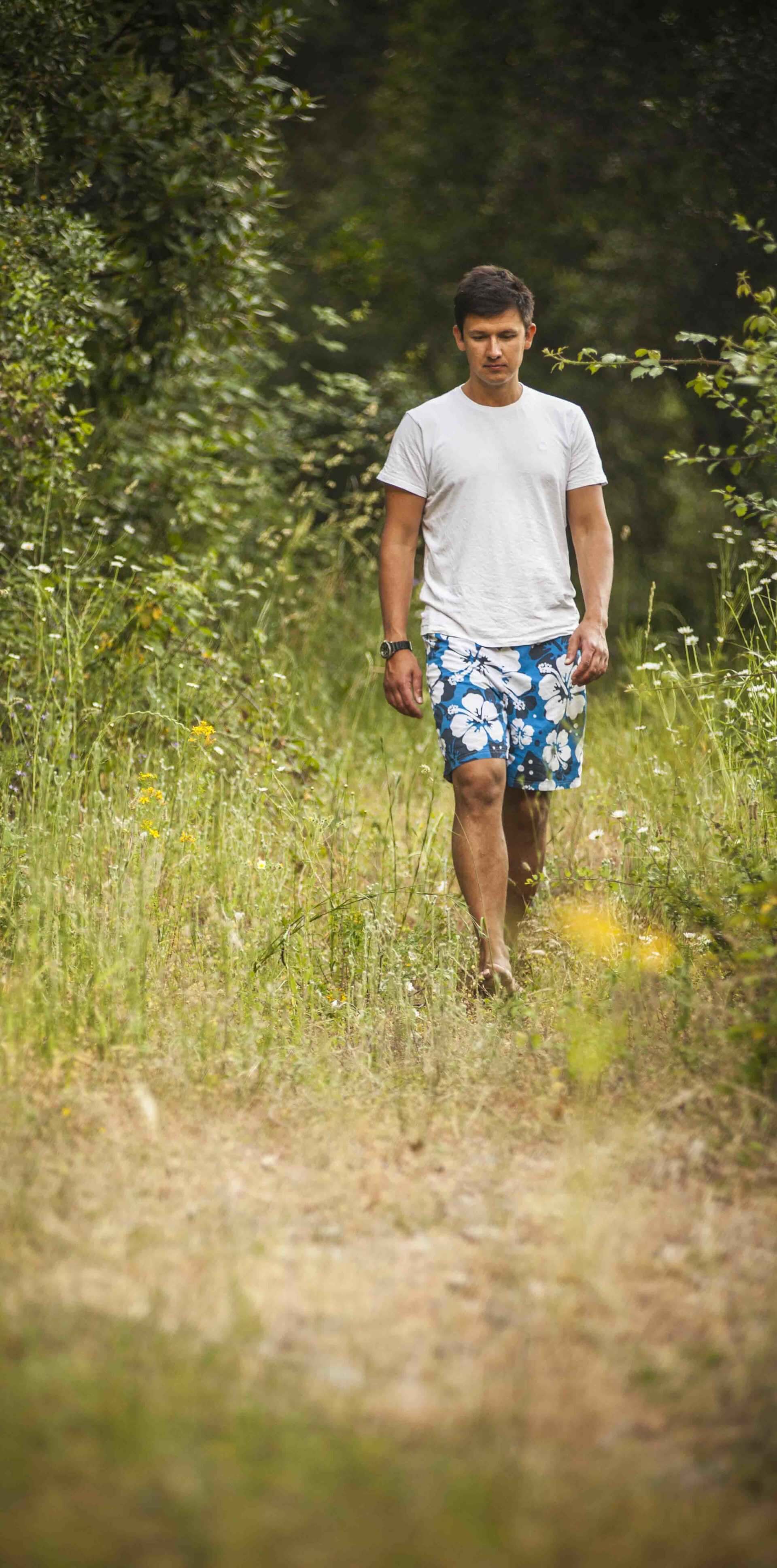 Endoca Now
Today we grow over 2000 acres of hemp on organic land; we have built a factory that complies with pharmaceutical standards, and we continue to keep customer safety as our top priority. We ensure that the product is clean and safe to use, even for people with a very low immune system.
We have grown into a business with over 100 employees, and we are working hard to optimize the process from seed to finished product. We strive to make CBD available globally and affordable without compromising on quality.
People are suffering from many diverse health concerns. What we do; we create a product that helps them. It is our moral obligation, with our knowledge of cannabis and CBD, to make cannabinoids available to everyone globally. One of our goals is to make CBD commonplace in the homes of people around the world by 2030, and we aim to make it a household staple just like salt and garlic.
As we grow, we are bringing local farmers on board and we are providing them with the know-how, and equipment, to grow hemp for Endoca. We will be transforming millions of acres of non-organic land into organic farmland. This means we will change common agricultural practices and give farmers the means and land to support them to make more ecological choices and by doing so, making a huge positive impact on the global pollution problem.