What are CBD Extracts?
The CBD Extract in higher doses, with nothing, added or taken away. It's our organic hemp in its most natural form.
We believe in full-spectrum extracts because they contain a broad profile of cannabinoids. Receive the maximum benefits of CBD, CBDa, and hemp's multitude of minor cannabinoids, terpenes, waxes, and flavonoids that make our extracts full spectrum. This all-inclusive factor – is called the entourage effect. We extract CBD from the organic hemp we grow, leaving in as much of the plant goodness as we can.
Endoca CBD Extracts are our strongest and most potent product because they're unfiltered. Ideal for those who want pure natural CBD in higher doses.
Not recommended for beginners or mild doses.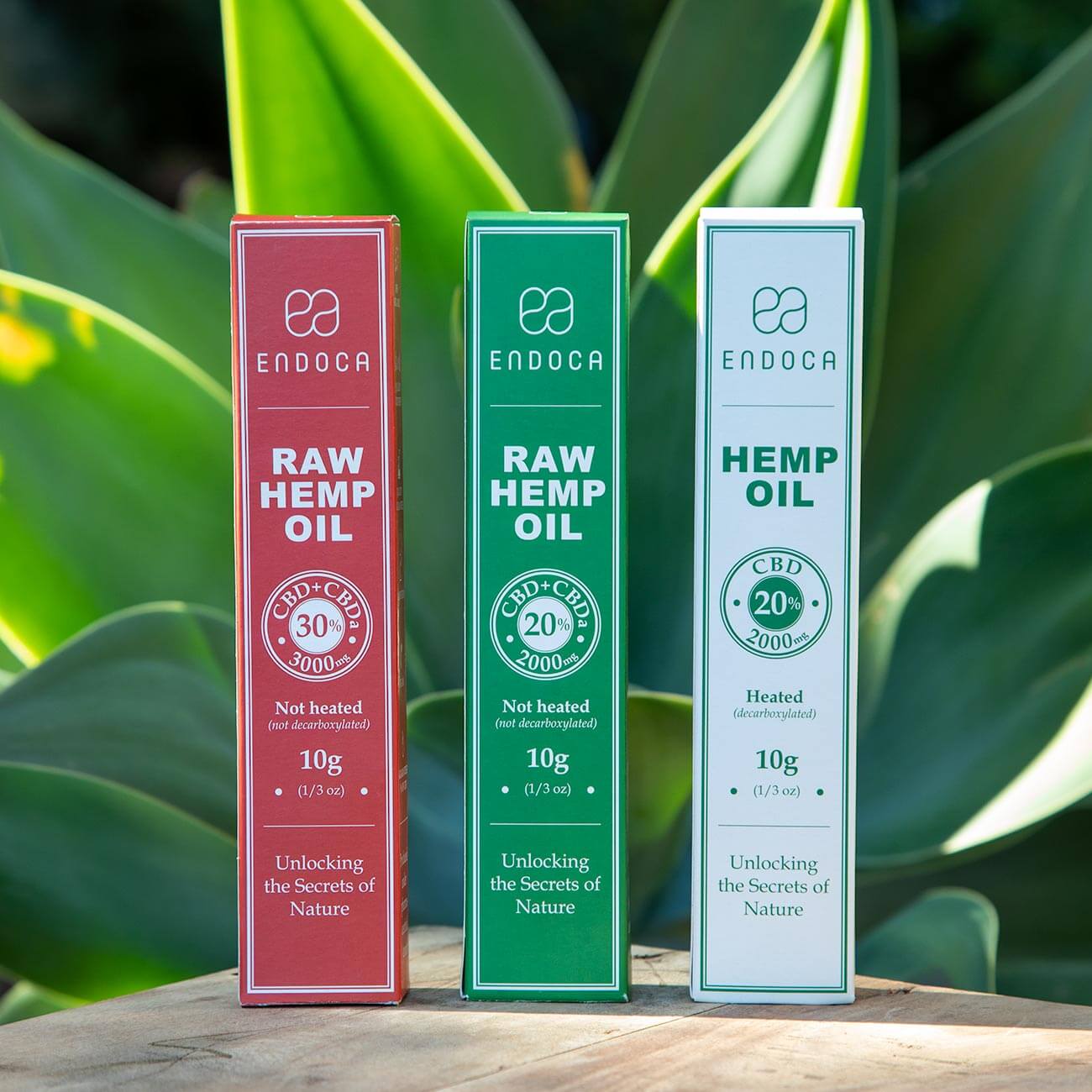 How to use our Extracts
Dosing isn't an exact science when it comes to CBD Extracts and customers are encouraged to start with a low dose, building up gradually until a plateau is noticed. This is known as the up-titration method.
Because we offer premium strength products, just a tiny amount of CBD Extract is needed — about the size of a grain of rice. It's recommended to take CBD Extract under the tongue and on an empty stomach to ensure maximum absorption.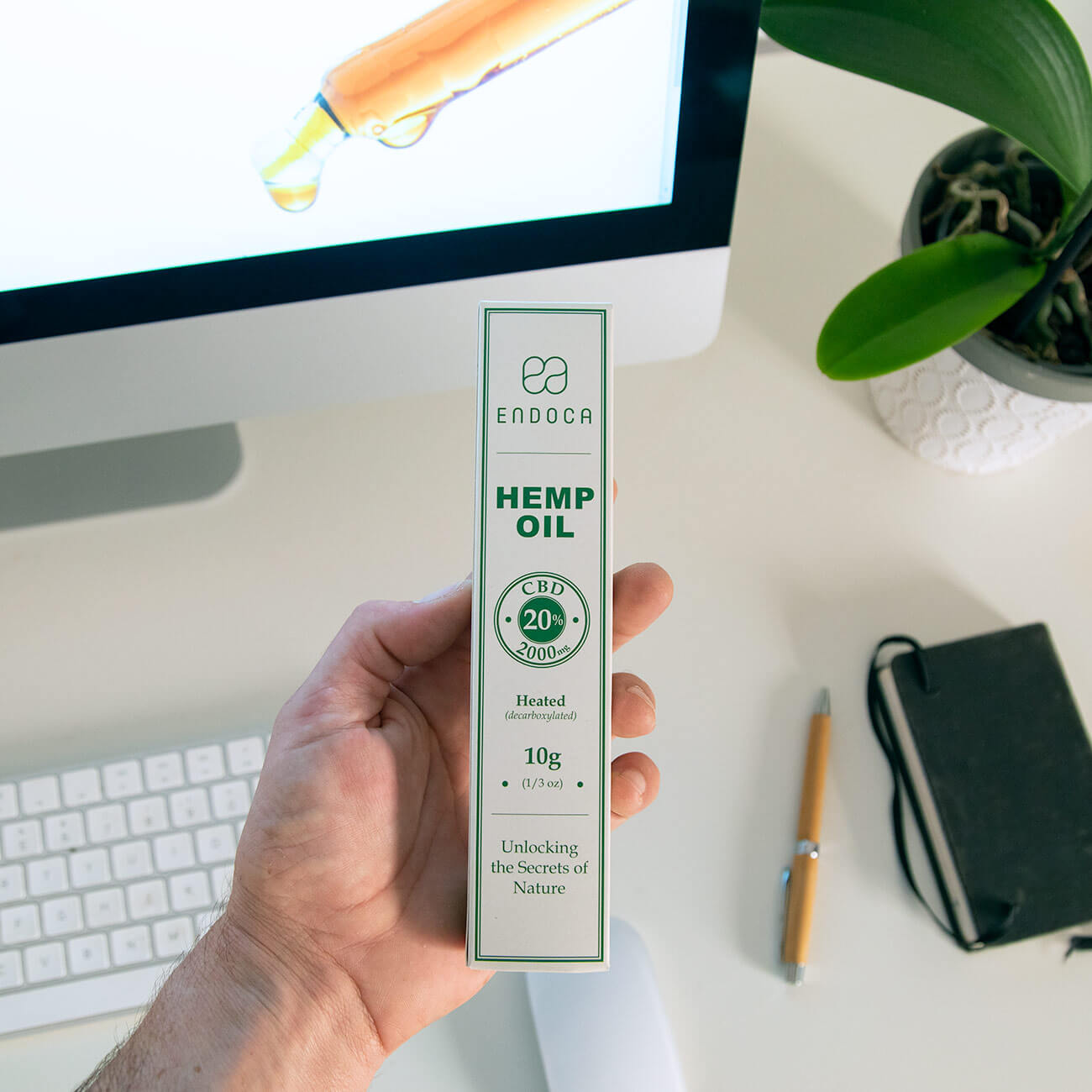 Difference between CBD & CBD + CBDa
We strongly believe in the power of the whole hemp plant, so we offer both a Raw CBD Extract – containing CBD and CBDa and a Decarb CBD Extract – that contains CBD.
The difference is all down to science. Our Decarb CBD Extract has been through a process known as decarboxylation. This means the chemicals have been activated via a heating or drying process.
CBDa – CBDa is the acidic precursor to CBD and a cannabinoid in its own right. If you picked fresh hemp leaves and flowers, you'd actually find CBDa in abundance and very little CBD. This is because CBDa converts into CBD through sustained heat (the decarboxylation/ decarb process).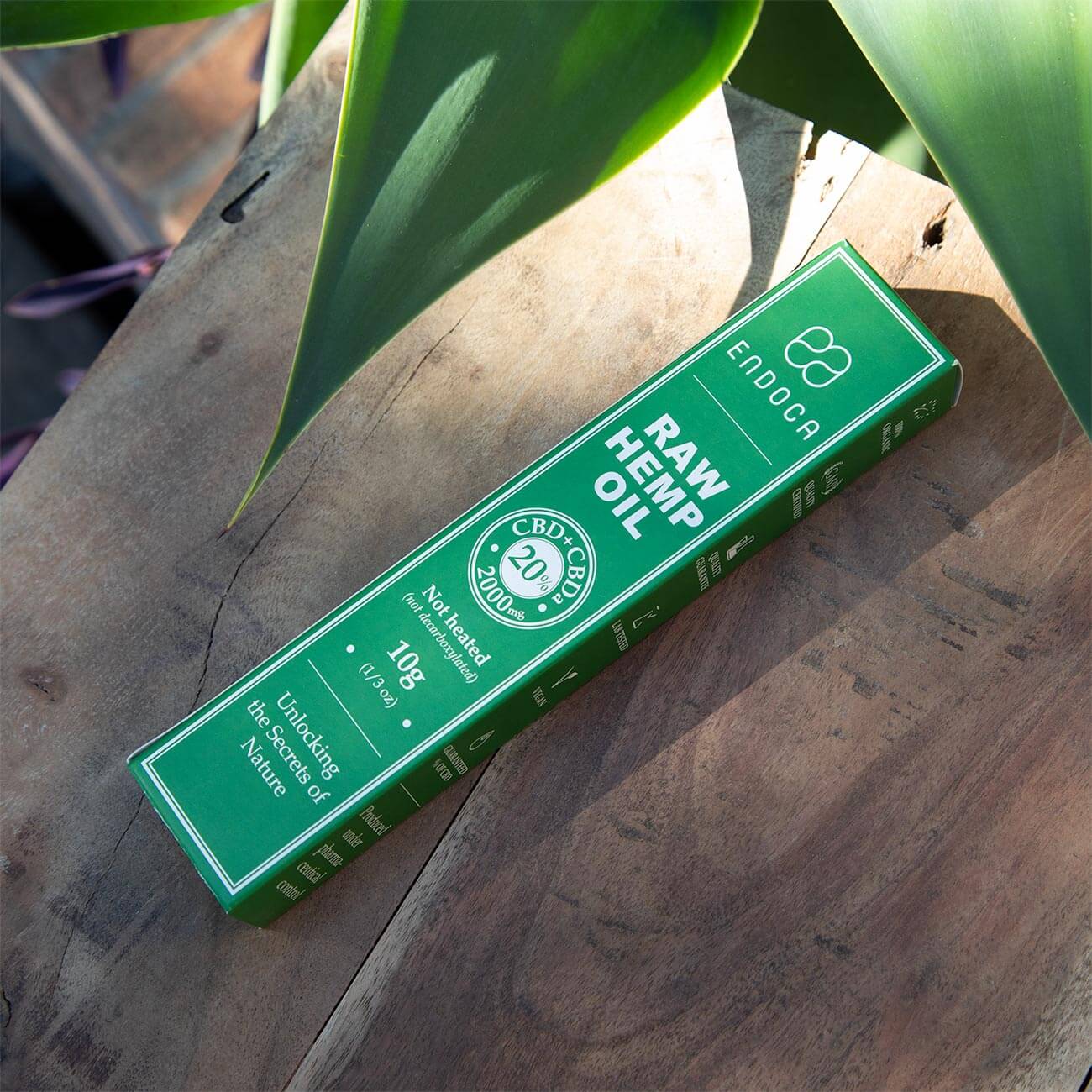 How the paste is made
Our CBD Extract has been through less of a filtration process than CBD oil. The result is a thick, waxy paste that's dark and treacly in color.
To make our CBD Extract, we use the state-of-the-art CO2 supercritical extraction method to remove the active ingredients from the raw hemp plant material, followed by cold filtration. This is beneficial because more of the plant's chemical structure is retained in the extract – meaning you're able to enjoy the hemp plant in its most natural form.
All Endoca CBD Extracts are created under strict pharmaceutical control in our GMP certified labs. Each batch is 3 party tested to ensure you receive a pure, clean, and safe product.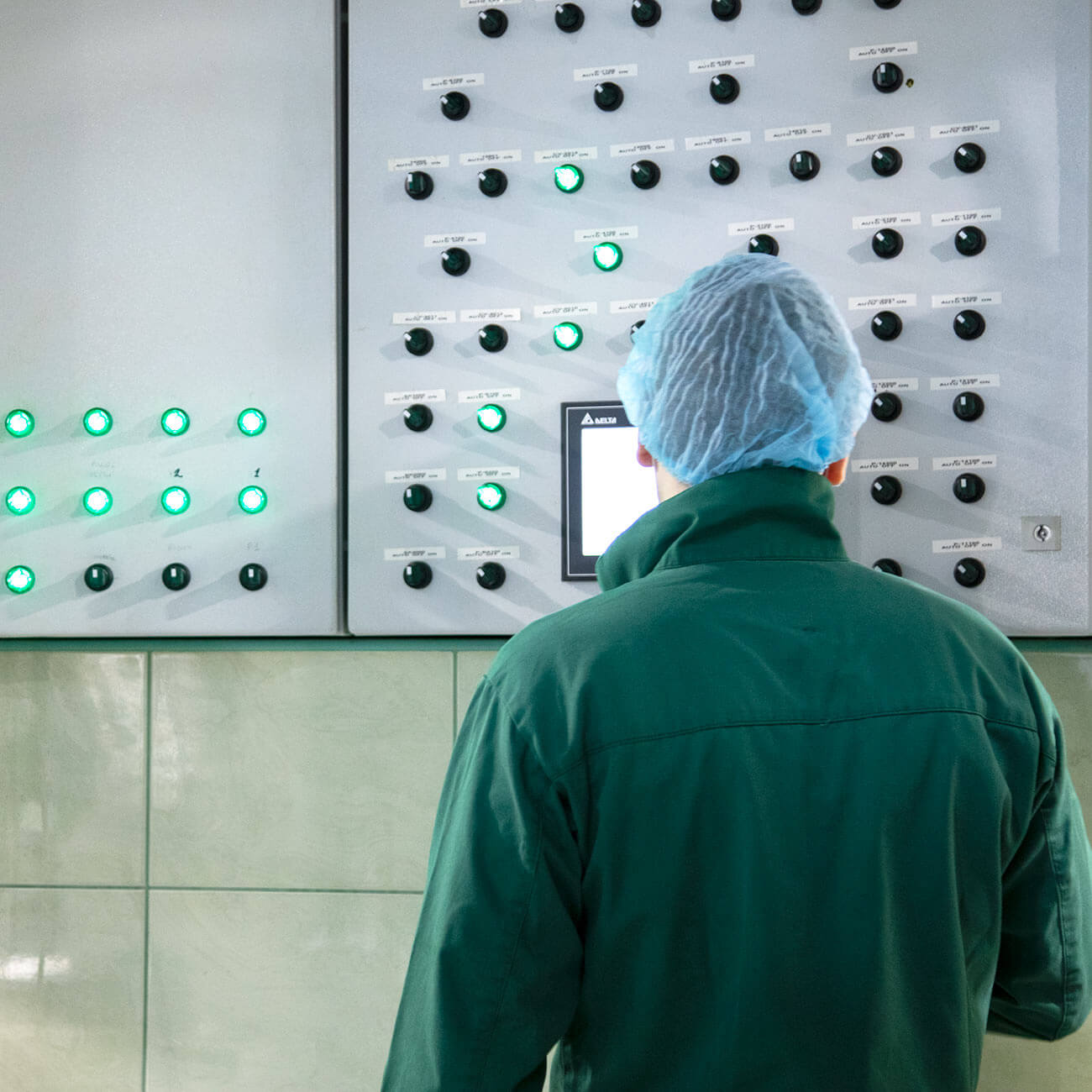 CBD Extract FAQs
Need answers? Find them here
What's the difference between CBD extracts and CBD paste?
CBD extracts are often also called CBD paste, due to their paste-like consistency. When CBD is extracted from the hemp plant it is also combined with plant waxes that creates a thick paste.
How do you take CBD paste?
CBD paste can be taken sublingually (under the tongue) in the same way you would take CBD oil. CBD extracts have a strong hemp flavor, as they maintain all the natural plant properties. Endoca Extracts are full-spectrum and as close to the natural hemp plant as you can get.
What is CBD paste used for?
Endoca CBD extracts also known as CBD paste, are our strongest strength CBD product, which makes it NOT suitable for everyone. Many of our customers describe using our hemp extract products as 'the best for strong doses'. We recommend reading out extract product reviews to see how some of our users take our extracts. Please note: Endoca CBD extract products are not designed to treat, cure or diagnose any disease, condition, or illness.
Which is better CBD oil or CBD paste?
CBD paste is a high strength CBD product that comes in two concentrations, 2000mg and 3000mg of CBD per syringe. Our extract concentrations are strong, so we wouldn't recommend them to everyone, they may be better suited to those in need of a higher dose than our 15% CBD products. Like our oils, CBD extracts are available in both raw and decarb options.
Does CBD paste in a syringe work best?
We supply our Hemp Extracts in a syringe for easy use because of their thick consistency. Simply turn the dial to release the product and push on the end of the syringe. This also keeps the product fresh and is more hygienic.
What are the CBD oil paste benefits?
Endoca CBD pastes are created to help support wellness routines. There are numerous benefits to taking CBD extracts for daily wellness. By reading our customer reviews you can discover some of the ways other users have benefited from taking Endoca CBD extracts.
Endoca CBD pastes are not designed to treat, cure or diagnose any condition, illness or disease. For more information on the benefits of hemp extracts, we recommend reading the latest medical research on the effects and benefits of CBD for more information.
Did we help you answer your questions? If you still need help, our customer service team is available in the chatbox in the right hand corner. We'll be happy to answer more of your questions there.