Where to Buy CBD Hemp Oil
Looking to buy CBD hemp oil but don't know where to start? It's a common issue for those looking where to buy cbd oil; as awareness grows around the benefits of CBD, it can be hard to decide where to purchase your CBD oil from. You may wonder about a range of factors before deciding to purchase  - the quality, strength and ingredients in your CBD oil, or perhaps the legality and safety around using it.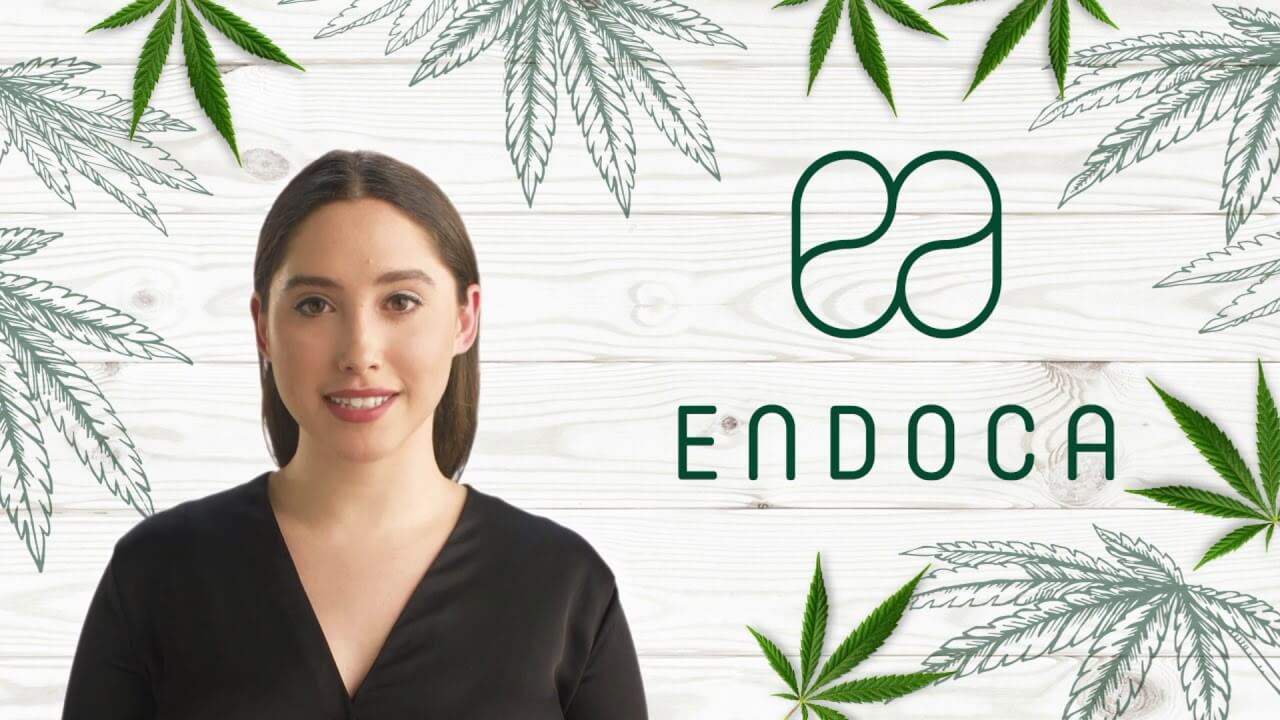 Where to buy CBD hemp oil
It can be frustrating when looking for CBD oil for sale online to navigate the maze of webshops and companies offering different CBD products. However, it's important to fully research your purchase to ensure companies are legitimate, safe and transparent in their methods of production.
You can either buy direct from a CBD oil producer like Endoca or you can find a reseller who stocks the brand you want. Buying direct from a producer can sometimes work out cheaper but this isn't always the case.
A reseller can be a better choice if the legality of CBD is in question in your country or you don't want to go through the risk or hassle of importing CBD through customs or across state lines. It's always a good idea to contact the producer or reseller and check where their shipping facilities are located.
Exercise caution with companies making strong medical claims or attempting medical advice; this goes directly against the current FDA guidelines. Even though CBD Oil has many anecdotal health benefits, in most countries making medical claims is rightfully against the law.
Buying CBD oil from Endoca
Buying CBD from Endoca gives you access to a wide range of cannabis and hemp derived products; from liquid oil drops and paste to capsules and crystals. CBD oil is a healthy and extremely versatile natural substance that can be consumed in numerous different ways to offer a surprising range of health benefits.
If you're unsure of where to buy CBD, it's best to start with a certified retailer with transparent practices. Here at Endoca we offer a range of organic CBD and hemp oil products with GMP (good manufacturing practices) certification - so you're in safe hands.
Is it safe to buy CBD oil online?
CBD oil derived from hemp is not a drug, and therefore it is not illegal to purchase or possess it. However, online shoppers should be cautious about buying CBD oil from producers who are not open about the source of their cannabis and their extraction process.
Here at Endoca, we have long been an advocate of transparency and we want to help guide you through each step of the production process so you fully understand where your organic CBD oil comes from and how it is made.
If you wish to buy CBD oil that is recognised as a high quality product with third party certification, explore our range at Endoca. Any questions, information or advice? Please don't hesitate in speaking to our customer support team, who will be happy to help.
What to look for when you're thinking about where to buy CBD oil
We've created a short checklist of important factors for buying CBD oil. These steps are vital to ensure you choose a product that is right for your needs and comes from a safe and reputable source:
Educate yourself and research the companies and products you are interested in
Pick a reputable brand of CBD oil – always look for quality, not low prices
Pick the type of CBD product you want to buy – Oil, Extract, Capsules, Vape, Suppositories
What CBD oil should I buy?
Want to buy CBD oil but confused about which type to buy? It's important you're informed before buying the CBD oil that's right for you.
There are three main types of hemp oil you can buy:
cold pressed hemp oil for cooking and as a nutritional supplement
refined hemp oil used in beauty products
medicinal hemp oil made from the flowers and stems of the industrial hemp plant containing high levels of the cannabinoid CBD
Different CBD product types offer different benefits and come with various advantages.
Find out more about the different kinds of hemp oil and their benefits.
Types of different CBD available online
Apart from the classic CBD oil, here at Endoca we also offer CBD in different forms: Capsules, pills, paste, crystals, shish (for vaporizing), suppositories, chewing gum, hemp salve, body butter, hemp seed oil, as well as an organic superfood in the form of hulled hemp.
Why do I need to know where to buy CBD oil?
Due to a low level of regulation within the CBD industry, cheap hemp oil obtained in China as a by-product of the hemp fibre industry is available to buy. If you buy hemp oil from unregulated sources, your health is at risk. Many of these oils are not properly tested and often contain dangerous contaminants as they are leftovers from agricultural methods; not created for human consumption.
Organic CBD oil vs. non organic CBD oil
Hemp is renowned for its ability to pull up nutrients from the soil – so if that soil has not been certified as organic it may contain residues of harmful chemicals, mycotoxins and fungi. Good quality medicinal hemp oil will be lab tested so you know exactly what percentage of CBD is contained and so that it doesn't contain pesticides, heavy metals and other impurities.
CBD oil extraction
The method of extracting hemp oil is very important. The best way is using supercritical CO2 extraction, which is how we at Endoca manufacture and process our CBD oil. This produces a very pure oil that is high in cannabinoids like CBD and CBDa.
Another extraction methods is using a solvent like isopropyl alcohol to remove the oils from the plant material and then evaporating the liquid, leaving behind the hemp oil.
Lab testing
Never buy CBD unless you can see the Lab test results showing the exact percentage of CBD. Here at Endoca, we publish all our lab tests online so you can see exactly what you're buying and the processes behind our production and manufacturing. We also test for pesticides and heavy metals, microbial organisms, fungus, mold and other impurities.
Online reviews
Check out sites like TrustPilot for independent customer reviews. You can find out about different CBD brands on sites like CBDOilReview.org.
Where to get CBD oil
If you're looking where to buy CBD oil, you may wonder if it's legal in your country. Cold pressed hemp seed oil doesn't contain CBD and is used in cooking. If CBD oil falls under a cannabis derived product, usually from marijuana, it is illegal in places that prohibit cannabis use. Some states in the US allow it for medical use, but most places it is not legal. If CBD is derived from hemp, it is legal in most places around the world – hemp is known to have only trace amounts of THC so is therefore legal. CBD is CBD but origin of the CBD is what makes it confusing.
Where is it legal to buy CBD oil?
Hemp oil that has high levels of CBD may or may not be legal depending on where you live. Some countries like Norway and Australia may have restrictions on this type of health supplement.
If the CBD oil contains more than 0.2% THC (Tetrahydrocannabinol) then many countries and states consider this to be illegal or only available on prescription from a doctor since THC is the part of the hemp plant that gives you a 'high'.
Trusted, safe worldwide delivery
When you buy our CBD oil online you will automatically enjoy the facility of getting your order delivered almost anywhere in the world. We only use a trusted international shipping service, so you can feel completely safe.
Now you know where to buy CBD oil, head over to our online shop and explore our range. If you need a helping hand making an informed decision, you can always send us a message via our chatbot or drops us an email — our support team will be happy to help.