Published on: 02/8/18
As we approach Valentine's Day it can be important to give ourselves some of that romance, regardless of whether we're also romancing someone else. Whether you love the holiday of love or will be spending your time home with Netflix to avoid all the couples, stress relief is a wonderful way to give yourself a little of that love.
One fantastic way to relieve stress is through yoga – the embodied and conscious physicality of which can be an amazing way to show yourself affection, love and care.
There are many ways yoga is fantastic for stress relief; though there are a variety of practices and poses, some more suited for dealing with different kinds of stress or anxiety, all yogic practices can help relieve stress. There are a few ways that happens.
Stress Relief for Body and Mind
Yoga can relax the body by relieving tension; since different poses can activate very specific parts of the body, you can curate a flow of poses that precisely targets the muscles where your tension lives. Because mental and physical stress are entwined you can also focus on opening the hips and shoulders, which is where most people store the physical effects of emotional distress.
Yoga also helps relieve the rapid-fire and sporadic thoughts that are a major part of stress. Breathing exercises and focus on the flow as each pose melts into the next helps create a mental barrier to those anxious thoughts – your focus is elsewhere. That focus on breath can also help counteract and soothe the short and rapid breath that comes along with stress.
Stress causes both the body and mind to constrict, shorten, and speed up; yoga relieves that stress by elongating and slowing everything down. It gently stretches breath, muscles, and thoughts, smoothing and soothing the parts of us that stress makes jagged.
---
Physical Benefits of Yoga for Stress Relief
Whether you decide to sign up for a class or throw an instructional youtube video up on your computer and do it in your bedroom, yoga is one gift you can give to yourself that will keep on giving. Research has shown that the practice has wide-ranging benefits. Beyond helping with stress, yoga can also foster a sensation of overall well-being – as well as help manage chronic conditions like heart disease, high blood pressure, depression, anxiety, and insomnia.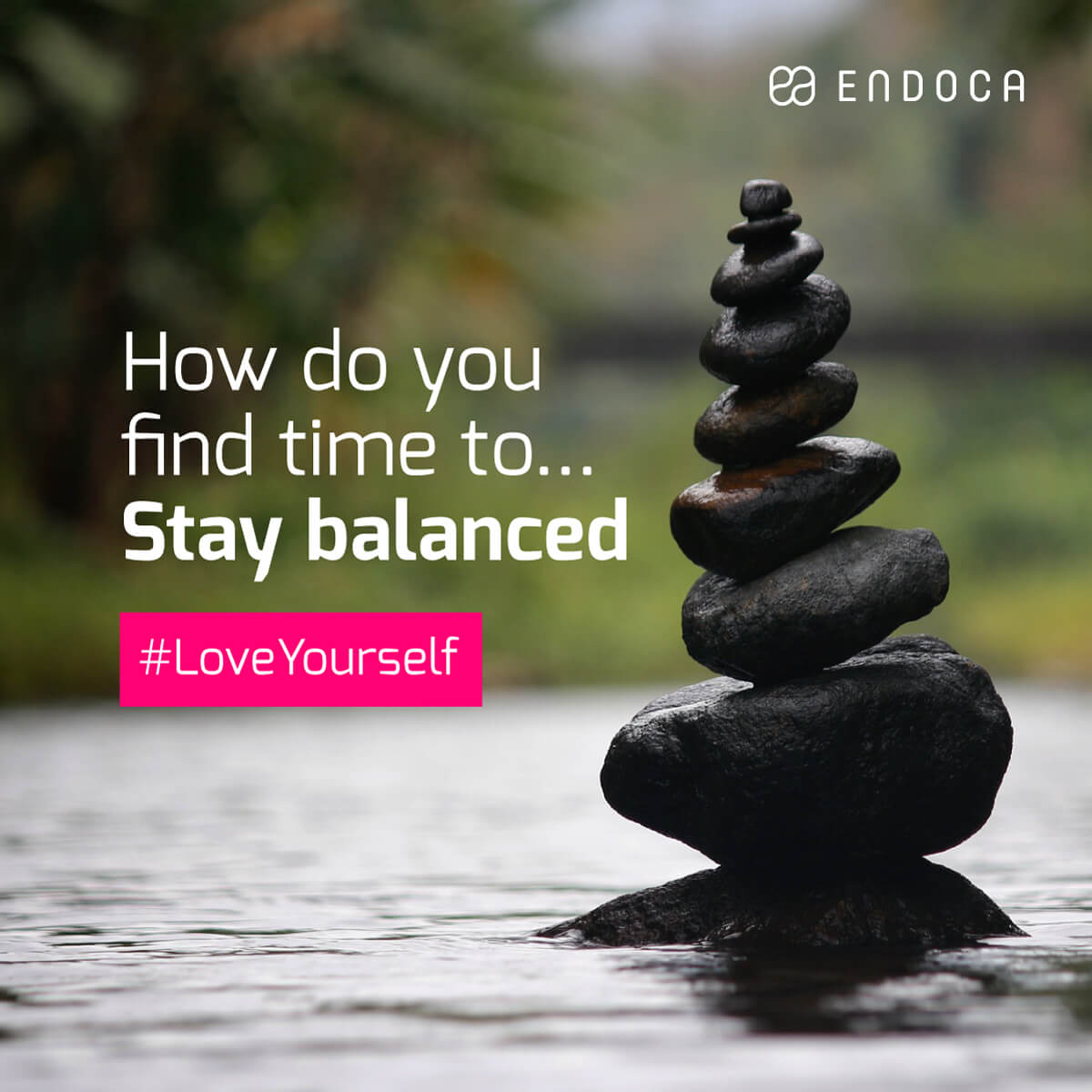 Utilizing yoga for stress relief can also help support libido and sexual pleasure that's important regardless of whether you have a date this Valentine's – or any other time of year. Stress and anxiety are some of the biggest inhibitors of pleasure; they make it difficult to connect, feel present and enjoy yourself in the moment, making things difficult mentally and physically. It's hard to get in the moment and enjoy yourself if you're focused on that deadline that's looming or any of the large assortment of stresses we deal with every day.
Taking the time to relax your mind and body helps get past the stress so you can relax into and enjoy any solo or partnered pleasure. While all forms of self care and stress relief can accomplish this, yoga in particular is beneficial for the mindfulness and bodily presence that can enhance intimacy. There are also yogic practices that are geared specifically towards sexual pleasure and intimacy, usually referred to as Orgasmic Yoga, if you're interested in finding more ways to relieve stress and encourage intimacy with your yoga practice.
There are plenty of benefits to yoga, including stress relief. We can all benefit from romancing ourselves with self care. Valentine's Day is a great time to remind yourself of that, but you can and should give yourself that romance all year round.
Are you stressed? Take the stress test here!
---
Visit our shop
Go to blog frontpage
Disclaimer: Views expressed here do not necessarily reflect those of Endoca and its staff. This article is not intended to provide medical advice, diagnosis, treatment or cure. Endoca CBD products have not been approved by the US Food and Drug Administration (FDA).