Published on: 02/8/18
Stress is ubiquitous in modern society. School kids, chief executives and everyone in between suffer from stress at some point in their lives.
Indeed according to one source, 77% of Americans experience physical symptoms caused by stress, while 73% suffer psychologically; that's a whopping three quarters of the population. However, it's not just the unpleasant symptoms that accompany stress that makes it a public health emergency, but the serious health conditions linked to chronic stress over prolonged periods of time.
In this article we're going to take a look at where stress comes from, as well as giving some easy-to-follow stress management techniques.
What Is Stress?
Stress is our body's way of reacting to a perceived threat. Thousands of years ago, man's life was rather more precarious than it is now and for our survival, we had to navigate threats to our existence on a daily basis. Whenever our ancestors felt under attack, the body's defense mechanism kicked in through the fight-or-flight response. This entailed releasing a cascade of hormones and chemicals such as adrenaline, cortisol and norepinephrine in order to prepare the body for physical action.
If you're a cavemen about to fight a tiger, you need to have extra strength, super quick reaction times and the ability to think straight. So in the fight-or-flight response, the heart pumps quicker so that extra blood is diverted to the muscles, the extra adrenalin gives a rush of energy and unnecessary functions such as digestion are shut down.
These days, despite our threats being rarely life or death situations, our nervous system cannot differentiate from emotional or physical stressors. The result being that our bodies react as if we were about to be eaten by a predator, whereas in fact we've really just received a frustrating email from our mobile phone provider or have been queue-jumped in the supermarket.
That's not to say that all stress is bad. It's long been recognised that some stress can actually lead to greater focus and productivity. Not only that, some pleasant or neutral events can actually be stressful such as getting married, going on a first date or attending a job interview. But the key is to be proactive and be aware, if this occasional or low-level stress reaches a tipping point and becomes overwhelming or chronic.
---
Why Chronic Stress Is Bad For Our Health
To understand why chronic stress is so bad for our health, let's take a look at the origin of the word stress itself.
The term 'stress' was first used by scientist Hans Selye in the 1930s, when he subjected rodents to experiments involving unpleasant stimuli such as blaring light, deafening noise and extremes of heat or cold. He found that as a result, the animals all experienced the same collection of physical symptoms like stomach ulcerations, shrinkage of lymphoid tissue and enlargement of the adrenals due to the stimuli. However, when the acute stimuli were extended over a period of time, the animals went on to develop many of the diseases that we today associate with chronic stress in humans, i.e. heart attacks, stroke, kidney disease, and rheumatoid arthritis.
Eighty years later, we now know that chronic stress can cause everything from depression and anxiety, pain, sleep disorders, autoimmune disease, digestive issues, skin conditions like eczema, heart disease, weight problems, reproductive difficulties, and some say even cancer.
How Do I Know If I Have Chronic Stress?
It's vital that we try and take measures to keep our stress at a healthy level. So how do we know if we've got chronic stress?
There are many common stress symptoms that people suffer, which can be divided into cognitive, emotional, physical, and behavioural categories:
Cognitive Symptoms: Memory problems, inability to think clearly, difficulty concentrating, focussing on the negative, racing thoughts, constant worrying
Emotional Symptoms: Low mood or depression, anxiety, irritability or short-tempered, feelings of overwhelm, a tendency to isolate oneself
Physical Symptoms: Aches and pains, upset stomach or constipation, feeling dizzy, tightness in chest or rapid heart rate, lack of libido, frequent colds or flus
Behavioural Symptoms: Changes in appetite, insomnia, withdrawal from social situations, procrastination overuse of substances like tobacco, alcohol or drugs.
To identify your current situation, take our stress test here.
Why Some People Suffer From Stress More Than Others
So we've established that our global, out-of-control stress response is no longer related to protecting us humans from extinction. Quite the reverse; in the West, we've never been so well-off and safe from harm.
And yet, here we are; in the middle of a stress epidemic.
How stressed we are, has much to do with how we perceive our reality. While it's true that certain situations are statistically more likely to produce stress - such as bereavement, divorce, job loss, sickness, difficulties at work or school, relationship problems - or being stretched too thinly across commitments, often it's how we perceive a stimulus that decides whether we become stressed or not.
A classic example is public speaking. For most people, this is up there with death as one of their most feared situations to be in. However, there are a select few who relish standing up in front of a room full of strangers and holding court. What is the difference between the two situations? Those with the fear of public speaking will probably be focussing on a negative outcome; that they will forget their words, only to be met with a room full of incredulous faces and ultimately total embarrassment and shame. No wonder they find just the thought of speaking in public stressful.
What might the other pro-public speaking group be thinking? Perhaps, they're not so focussed on what could go wrong or maybe they accept that no one's perfect and it's no biggie if they fluff the odd line or two.
Either way, we can see then that how we perceive a situation can determine how stressful it is to us and how, by changing how we think, this might actually lower our stress levels.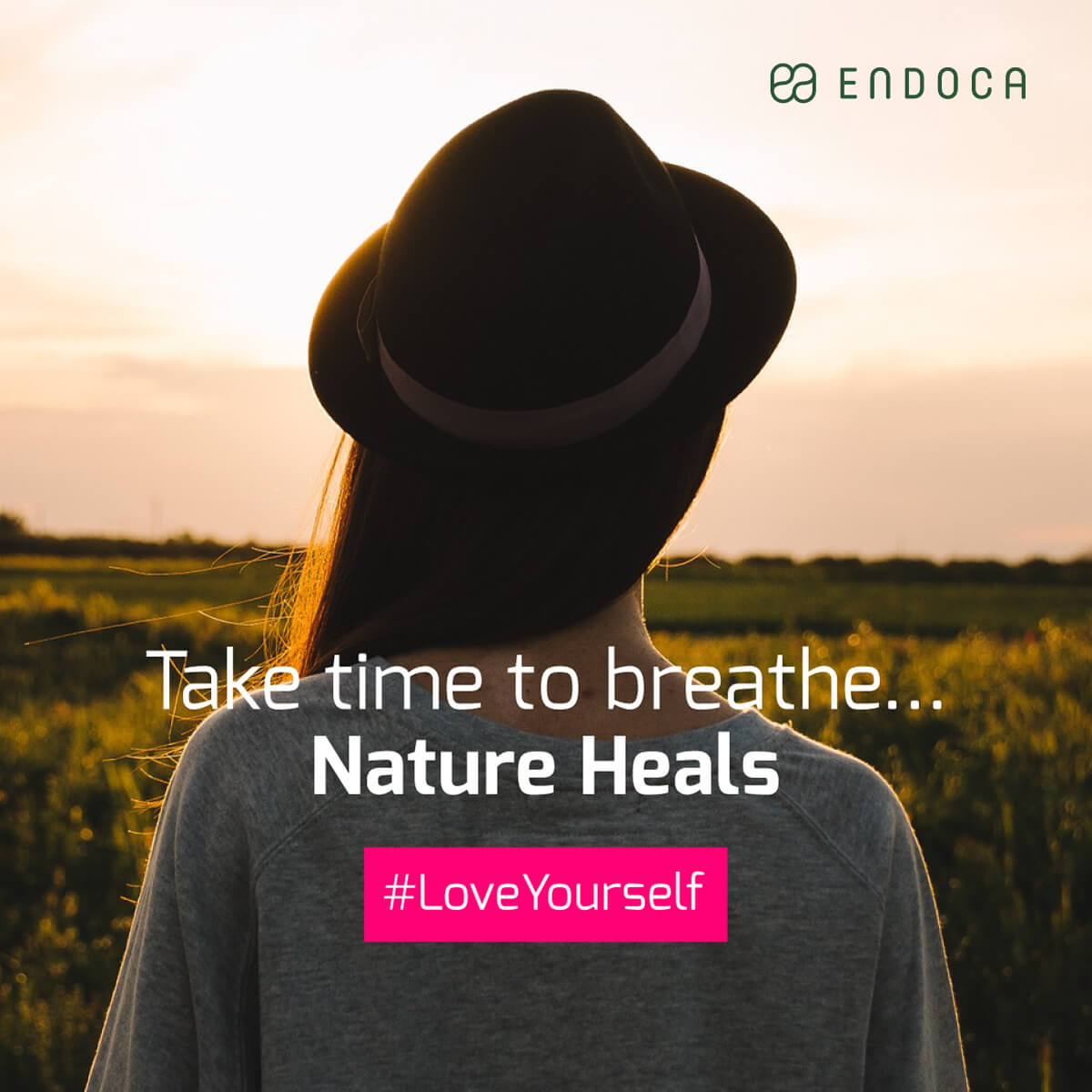 7 Stress Management Tips
Now that we understand just what stress is, let's get to grips with some easy steps to avoid stress:
1. Change How You Perceive Your Reality
So, if a large part of our stress comes from how we perceive what's happening to us, a good place to start reducing our stress is by changing our view of what is a perceived threat. One way to do this is through talking therapies such as Cognitive Behavioural Therapy (CBT). CBT helps to highlight the distorted ways of thinking that may contribute to stress, such as catastrophizing, black-and-white thinking, jumping to conclusions, and over-generalising. This can help us reframe our thoughts so they represent what is really happening, which is generally less stressful than the fantasy version we have created.
Another way to change our perceptions is through mindfulness. Many people equate mindfulness with meditation and they certainly are linked, but mindfulness, which is essentially present-moment awareness, allows the practitioner to observe the barrage of thoughts passing through their mind without being carried away by them and believing them to be true.
In fact, a Mindfulness course has been specifically created to learn how to manage stress more effectively. It's called the Mindfulness-Based Stress Reduction Programme and was developed by the American Doctor Jon Kabat-Zinn.
Another quality developed in Mindfulness is to give our full attention to what is happening in the present moment. If you are eating, you are eating; if you are walking to work, you are walking to work. This is very useful for the stressed mind, which tends to be scattered between a million different thoughts and activities. Just learning to be more present in itself is a fantastic tool for reducing stress.
2. Regular Exercise
Remember the caveman fighting the tiger? Thousands of years ago in a fight-or-flight situation, the stress hormones and chemicals produced were used up performing the job they were created for, i.e. to provide the speed or strength that the hunter needed to defend himself from a hungry predator.
Fast forward to the 21st century. What happens when we find ourselves in a stressful situation, such as being stuck in a traffic jam on the way to work or receiving a nasty email from our boss? Absolutely nothing. We just sit there, feeling tense as the stress hormones accumulate in our bodies.
That's why it's vital to do regular cardiovascular exercise to literally let off steam. And as an added bonus, during intense exercise, the body also produces endorphins and endocannabinoids that act like natural mood enhancers.
3. Calm Down Your Nervous System
In times of stress, it's crucial to take measures to calm down our central nervous system.
We all know what it's like when we're in the mid of a deadline, taking our work home with us and slaving away until late a night. What happens to our brain when it's time to go to sleep? More often than not, it completely refuses to play ball and continues thinking and thinking until the early hours. Welcome to the world of insomnia!
That's why it's so important to build activities into your day to calm your overstimulated brain and nervous system. This could be meditation, the practice of focussing on the breath to calm the mind; yoga, a series of physical postures that relax the mind, body and spirit; or Tai Chi, slow movements based on nature that bring peace and stability to the practitioners.
Complementary therapies such as massage, acupuncture, reflexology, and reiki are also good ways to unwind a tightly coiled mind, as well as bringing relaxation to the body.
5. Eat Healthily
Often in times of stress, following a healthy diet completely goes out the window. But this is precisely when we need to look after our nutritional input. An overactive or overtired brain needs fuel, as do our bodies, so ensuring a diet includes healthy protein, fruits, vegetables, whole grains, and pulses is vital.
Try and fight the urge to turn to junk food, sweets and chocolate, coffee, fizzy drinks, and alcohol. They may give you a quick buzz, but they will ultimately increase your stress levels.
6. Include Anti-Stress Supplements In Your Diet
It's ok to give our diets a helping hand by adding a few key nutritional supplements to keep stress levels at bay. CBD, otherwise known as Cannabidiol, is a non-psychoactive compound in hemp and cannabis, which is thought to have anxiety-reducing and stress-busting benefits.
Another supplement to consider is hemp seed oil. One of the best sources of Omega 3 and 6, it has been found in studies to improve how subjects handle stress.
And if you are having trouble sleeping, consider trying chamomile, Valerian or Passion Flower teas just before you go to bed.
7. Don't Suffer In Silence
Many people feeling overwhelmed by stress keep it to themselves, feeling ashamed or not wanting to burden others. However, as they say, a problem shared is a problem halved. So make sure to reach out to friends, family and loved ones about your stress rather than suffering in silence.
If you are experiencing stress at work, tell your line manager or supervisor. If they know that you are buckling under the strain, they can ease off the pressure rather than loading more work on your shoulders.
So there you have it. Learning to manage stress is really about learning how to enjoy life. While we ultimately have no control over what happens around us, we can learn to control how we perceive things and where we put our attention, which will ultimately make us happier, less stressed-out human beings.
---
Disclaimer: Views expressed here do not necessarily reflect those of Endoca and its staff. This article is not intended to provide medical advice, diagnosis, treatment or cure. Endoca CBD products have not been approved by the US Food and Drug Administration (FDA).