Published on: 12/9/18
As temperatures fall and shiny baubles start to charm their way into the corners of your favorite coffee shop, you'd be critically unaware not to notice what's about to hit you. Spoiler alert, it's Christmas!
Unfortunately, for most of us, this means holiday-induced stress and anxiety, at just the thought of what gifts to get everyone. But sigh no more, because we have put together an early Christmas gift for you!
At Endoca we value family, but also make environmental and sustainable issues apart of our mission. At this time of year, our main focus may be preparing to spend time with our families and friends, but it's also a time, where we look to the future, and this may also include the future of our planet too.
Now, one of the biggest challenges of being alive in this day and age is that one man's environmental misconduct becomes the next one's key issue.
So we've decided to guide you around the sustainable marketplace, and show you our top 10 favorite finds, so you can cross Christmas gifts off your to-do list.
Here are our team's top picks for Christmas gifts, to show you how to become your best, sustainable and holistic self in 2019!
1. A Sustainable Yoga Mat for the Yogi in your Life
---

Credits: touchthetoes.com
This gift is ideal for your yoga fanatical friend or family member, crafted using all natural materials, and it goes without saying that no compromises have been made on either the quality or performance.
Manduka Yoga mat
prices start from $82.
2. Endoca RAW Hemp Oil Drops 3%
 
Our 3% drops could make the perfect stocking filler, to introduce your CBD curious friend or family member to the benefits of CBD.
CBD is a compound (also known as cannabidiol) found in the hemp plant called cannabis sativa. RAW CBD hemp oil maintains the full spectrum of cannabinoids, terpenes, and flavonoids from the original plant — all preserved as it is extracted using the CO2 method without any chemicals, a single drop contains 1 mg CBD+CBDa.
It's also organically certified, with no preservatives, artificial colors vegan, gluten-free, non-GMO.
Do you know someone in need of a little help? You know where to go. The price of this bottle is $26.
3. A Stylish Water Bottle with Healing Energies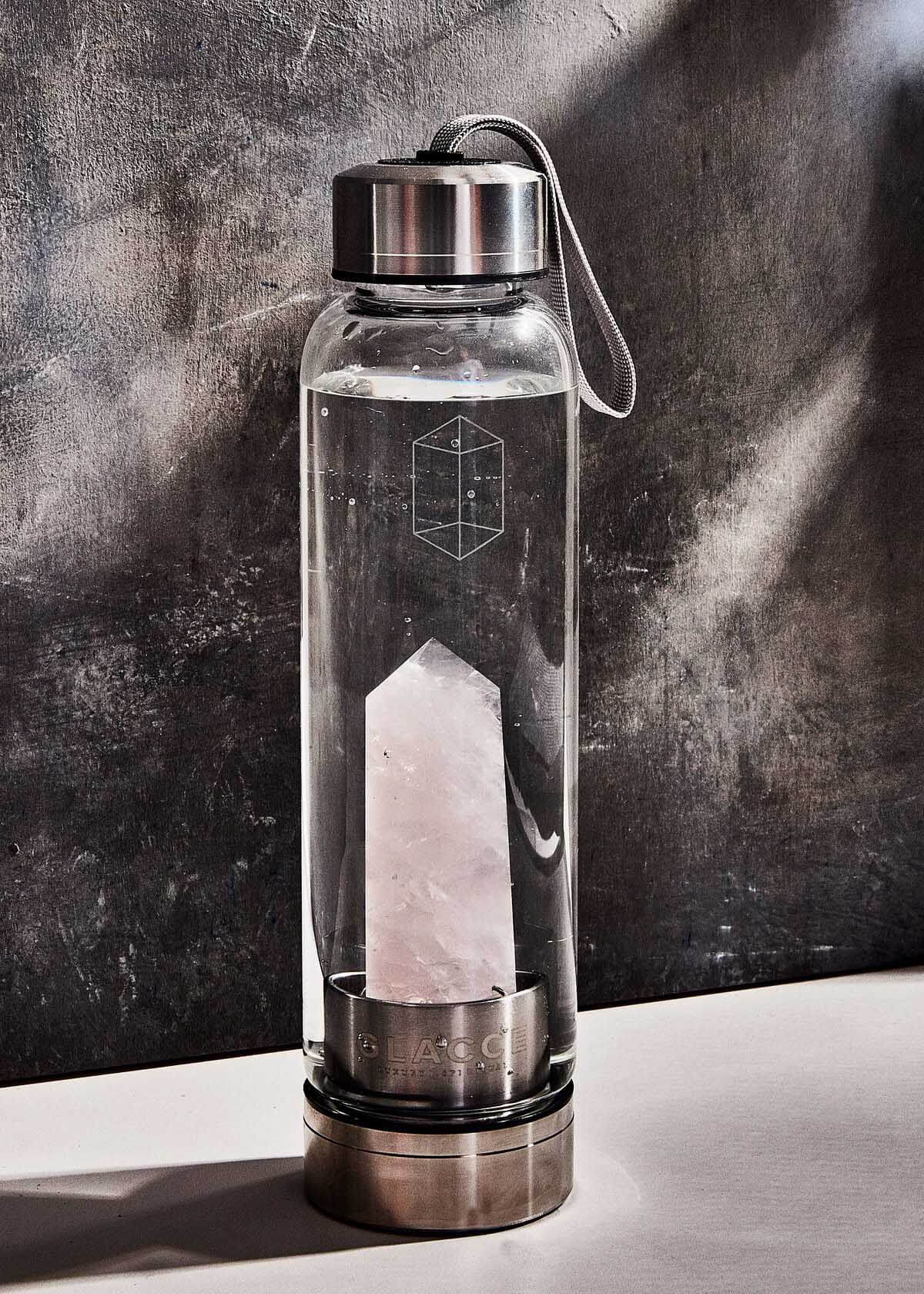 Credits: bonappetit.com
These days we can enrich our water with electrolytes and even fruit flavored infusions, but have you ever thought about crystals. Many claim crystals could have potential energy altering effects.
This glass water bottle is free from BPA's and combines ancient healing traditions with the perspective of a modern mind. Equipped with a crystal that aims to improve both spiritual and physical well-being, you now have the chance to enrich someone's life.
Choose between 5 different crystals at
Glacce.com
and empower someone in need of it.
Prices start from $82.
4. An Organic 5-pack of Exfoliating Cloths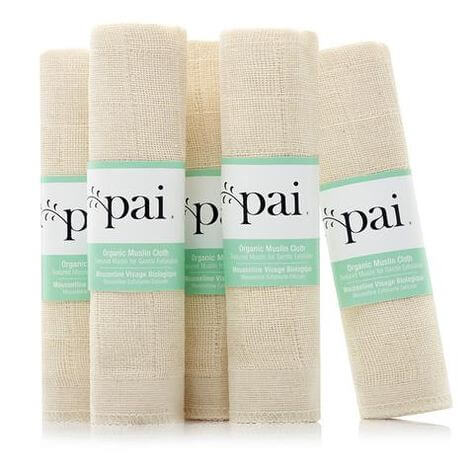 Credits: Pinterest.com
An invigorating scrub from time to time could be a great way to renew your skin and bring back that much-needed radiance. These reusable, recyclable and biodegradable washcloths are ideal for those who want some sustainability in their self-care routine.
At
Paiskincare.us
, all their products are made from
sustainable
plant ingredients, while everything that could pose a threat to sensitive skin are left behind.
Pai Pack of 5 organic cloths
from only $15.  Thanks to their worldwide delivery, it is no hurdle having a piece of Pai sent your way.
5. A Happy Helper: RAW Hemp Oil Capsules and Lips and Skin Balm
 
We love the taste of hemp, but we understand not everyone feels the same way. This is why our 3% CBD oil capsules, with no hemp taste, might be the perfect addition to a CBD starter pack.
These vegan gel caps that are completely gluten-free and kosher, Each pack contains 300mg of CBD (with each capsule containing 10mg of CBD+CBDa)
Our RAW CBD hemp oil maintains the full spectrum of cannabinoids, terpenes, and flavonoids from the original plant — all preserved as it is extracted using the CO2 method without any chemicals.
Our lip balm is the perfect winter skin travel essential, It can be applied to the lips, but also to the skin.
It's versatile and travel-friendly. Our CO2 production method preserves the active cannabinoids, terpenoids, and flavonoids. 20mg of CBD per tube, made with 100% organic natural ingredients, provides extra moisture for both lips and skin. Contains organic hemp oil, coconut oil, and vitamin E.
This collection of capsules costs $26 and the lip and skin balm costs $8, they can be found in our webshop.
6. A Solar Window Charger — for the one who's Always on the go!

Credits
:
Kwikcharger.com
One of the most
sustainable
energies we can get our hands on is solar energy. Relying on this renewable source of energy is not only a smart, eco-friendly choice, it's also a great way to save some money on the electricity bill. Do you know someone who impatiently stands by the power plug, unable to cope with the slow charge and is always running late?
A solar power charger could be the solution to the problem
Kwik Charger
prices starting at $36.
7. A Piece of Ethically-crafted Clothing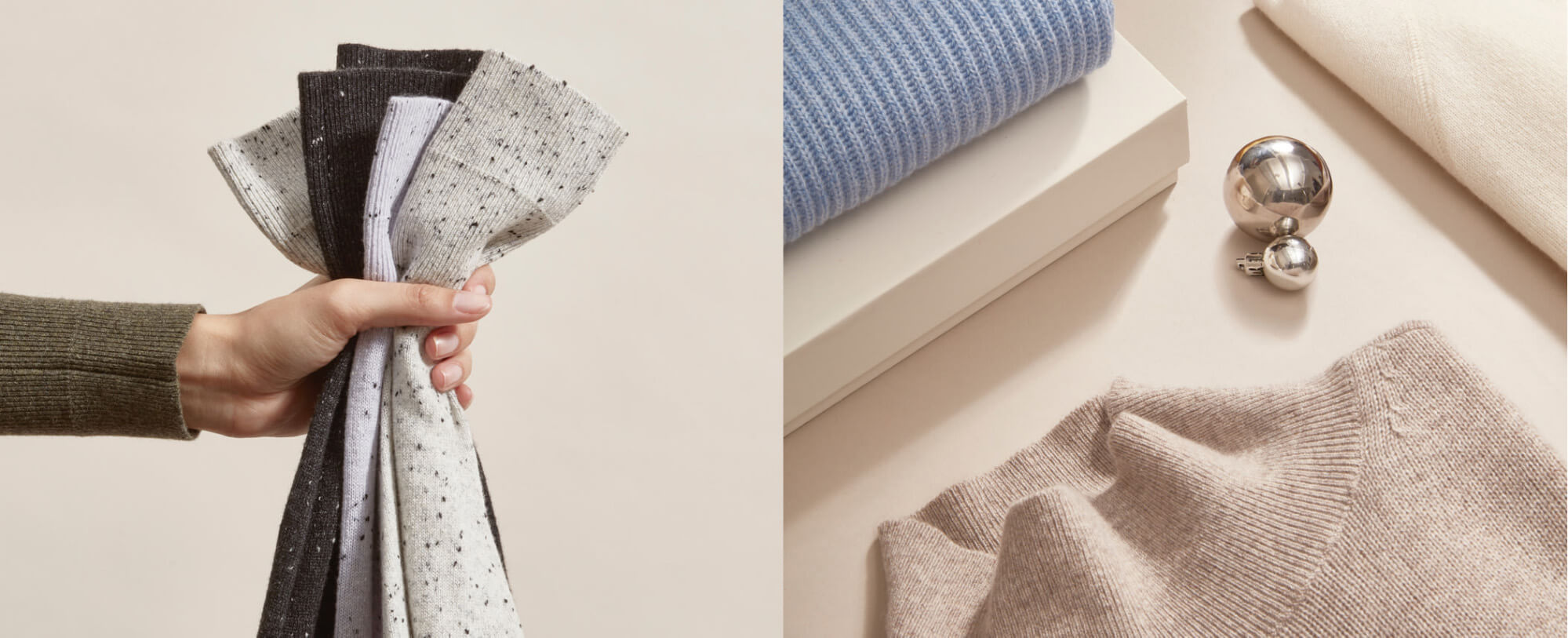 Credits: Everlane.com
If you know someone that is as serious about sustainability as they are about fashion, why not choose to gift them with a sustainable piece of clothing.
Choose a company that goes against the grain and of traditional retail markups, and reserves a front row seat for you to follow every step (and cost) of the process.
Carefully selecting their factories, and ensuring that both wages, hours and work environments are in line with high, ethical standards.
Check it out at
Everlane.com
and make a conscious purchase. Oh and not to mention, their clothing line also super stylish and sophisticated.
8. A Soap Made Entirely from Sustainably-Grown Vegetable Oils

Credit: shop.drbronner.com
Sulfates and parabens are the buzzwords of the moment and are high on any wellness fanatics list of things to stay away from.
A versatile cleaner that is safe to use on your body and is environmentally friendly, could be a dream for those that want to detox their beauty regimes and stay away from nasty toxins.
Since its very beginning in 1948,
Dr. Bronner
has provided people everywhere with organic,
sustainable
soap. Being a family business, good values lie at their very core. And as if using only the purest organic and fair trade ingredients weren't enough, they also make sure that most of their products are vegan and certified to the same organic standards as food.
Prices ranging from $10 for a shampoo to $18 for a 32 oz liquid soap.
9. A Donation Supporting Sustainable Decision-Making
Why not give a gift that keeps on giving! With a donation to a sustainable charity. Not all gifts need to be material items sometimes it can be just as meaningful to send a gift that helps a bigger cause.
Founded in 2003, the Global Footprint Network is still relatively new on the market. But, the organization aims to help both individuals, companies, and governments make better decisions that favor both sustainability and ecology.
Their work has so far led to collaborations with over 70 countries, 15 national governments, and 80 organizations.
Jump on board and make a wise decision on
Footprintnetwork.org
.
10. Endoca CBD Hemp Salve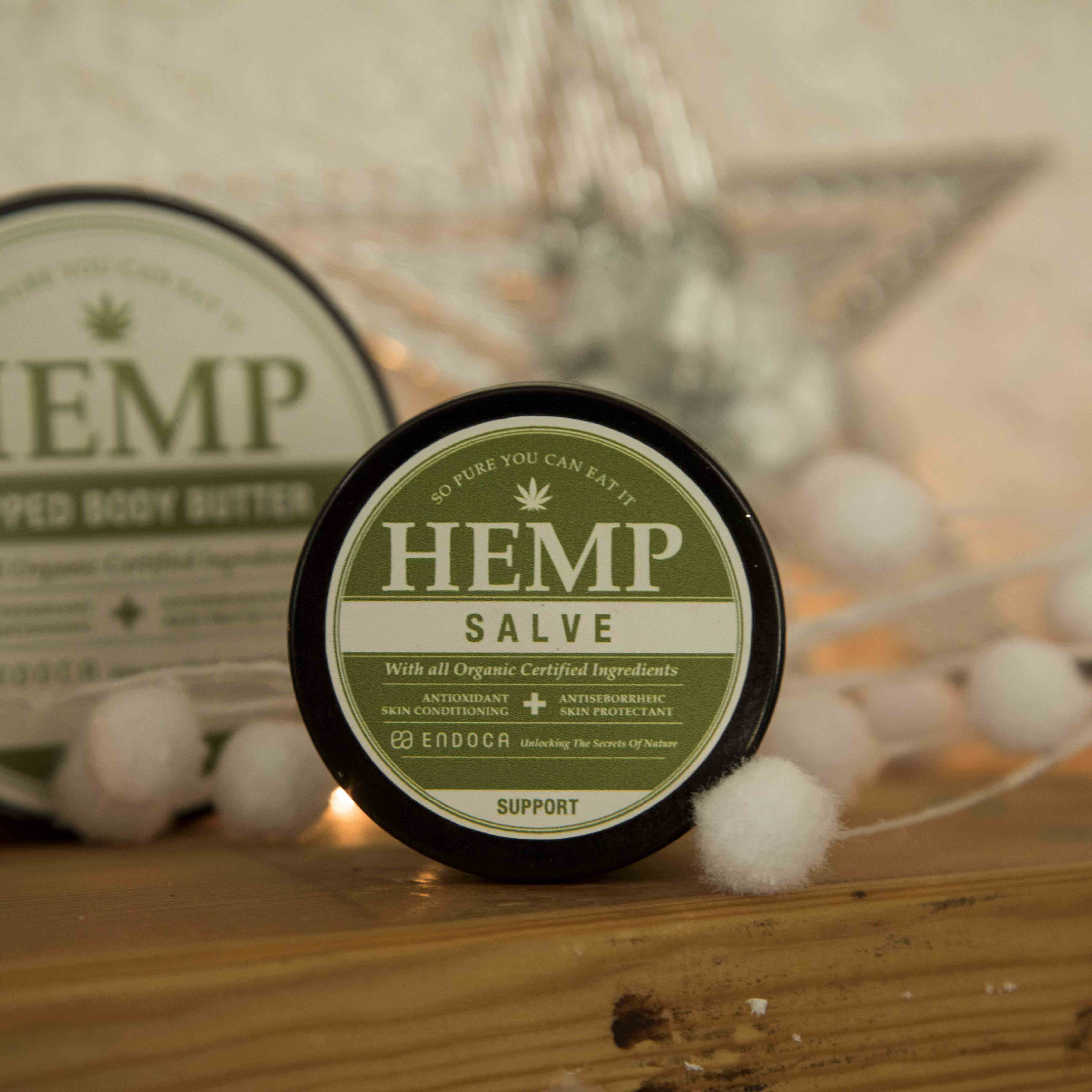 Christmas doesn't have to be stressful, searching for the right skin care gifts you know are safe and sustainable. Why not give a skincare product that you know is so pure and chemical free you can eat it!
Endoca CBD salve is made from 100% natural and organic, food-grade ingredients, with a high CBD concentration, CBD administered topically is absorbed directly through the skin, its ultra moisturizing, nourishing and rich in antioxidants.
It provides you with instant relief from dryness as it contains Coconut Oil and Hemp Seed Oil, and can be applied to both the face and body.
Head over to our webshop. Prices from $64.
---
Disclaimer: Views expressed here do not necessarily reflect those of Endoca and its staff. This article is not intended to provide medical advice, diagnosis, treatment or cure. Endoca CBD products have not been approved by the US Food and Drug Administration (FDA).