Published on:02/1/18
For those of us who are lucky enough to own a pet, we can all attest to the incredibly calming and mood-brightening effects our furry friends can have on our mental state. Therefore, it's kind of a no-brainer that having pets for anxiety really do go hand in hand. Let's look at all the ways that having a pet can help those living with anxiety.
1 Someone to listen, but not actually dish out advice
How many times have we just wanted to talk to someone, and then as soon as they start giving advice on what we should or shouldn't do, we almost wish we hadn't asked them in the first place? I think we have all been here at some point, and it's completely natural! Sometimes, we are not looking for anxiety tips or a pity party, but just a shoulder to lean on. Obviously our friends feel they are doing us a favor by trying to give feedback on a situation, but sometimes, all that you want is to sit on the couch with your dog and a glass of wine and pour your heart out, knowing that the only response you'll be getting is heavy panting and smiling eyes.
---
2 A welcomed distraction that helps clear your mind
What's better for taking your mind off your nasty boss, or the piles of work sitting on your desk at work just waiting for you to clock in tomorrow, than coming home to a wagging tail that just wants to play or have some cuddles. Playing with our pets lets us be distracted, even if only for a short period of time, allowing your mind to wander off all those stressful things on your to-do list in exchange for a game of fetch.
One of the worst things about anxiety is that when it hits, it can be all-encompassing, removing your ability to think of other things. Using pets for anxiety relief is a fantastic tool for liberating your over-thinking mind, as they demand substantial attention from us, forcing us to switch off and focus on something else.
3 A pet for anxiety gives you someone to come home to
For those living with anxiety, even being home alone can be a stress-causing experience, especially those in areas that may be more isolated or perhaps somewhere with a high crime rate. Just knowing you have another soul in your home to look after you and have your back can be a big deal.
4 Increases your exercise and social interaction
In a survey carried out by the Human Animal Bond Research Institute, 54% of pet owners reported physical health improvements from pet ownership. Understandably, especially if you have an animal that requires exercise like a dog or a horse, physical activity is usually part of the deal when it comes to getting a companion animal.
For those living with anxiety, depression or stress, this is a fantastic excuse to get out there and do some exercise, which researchers know does huge things for our mental health. Also, most people who have an animal like a dog knows that daily walks usually mean people stopping for a pat and occasionally also a chat, meaning people who may be dealing with crippling social anxiety or a general shyness around other people are forced to get out there and interact with others, and a pet like a dog is the perfect ice breaker!
5 Encourages mindfulness and being present
Do you ever just sit and contemplate the limitless happiness and positivity that your animals seem to have? There is really no such thing as a bad day for animals, as they are constantly present without even meaning to be.
Unfortunately, one of the downsides with being a human is our minds sometimes create situations, worries, and problems that don't actually exist yet, and one of the best anxiety tips we can give you is to just stop being so in your head and focus really hard on being more present.
Having an animal around helps us realize the importance of being mindful and present, and not let future worries or issues impact our day-to-day living. Playing with a dog or cat can also elevate levels of serotonin and dopamine, which are the chemicals in our bodies that help us calm down and feel relaxed.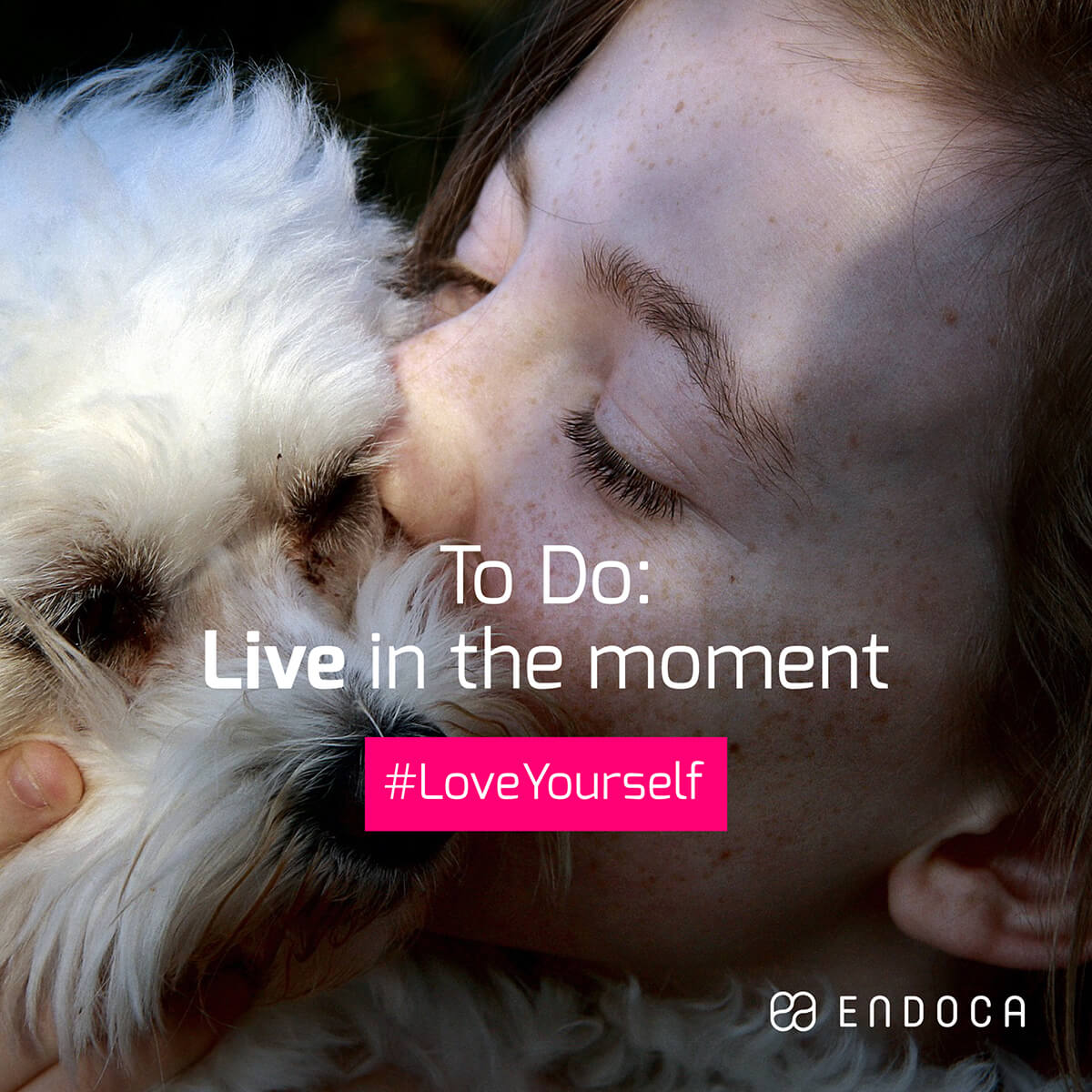 6 Pets for anxiety equals, No judgement!
Probably the best thing about having an animal for those dealing with depression, anxiety or stress is knowing that your pet will always be there for you, rain or shine, overflowing with love for its favorite human. The bond that gets built between an owner and their pet is extremely special, as it doesn't take long for the animal to realize its this particular person that feeds them, gives them water and showers them with love.
Your animal will never judge you, never question your decisions, or make you feel insecure or unsure of yourself, meaning you will always have a confidant in them time and time again, just another way that using pets for anxiety relief can make a big difference.
7 Pets help to give your life meaning
Many times we have heard the term 'fur baby' or have had people tell you that their pets are akin to their children, and for good reason! No matter how big your animals are, they are essentially dependant on you in many ways: For their food, their water, their shelter, their health care, and of course their love and affection, so it makes a lot of sense that people reference having pets to having children.
For some people, this imposes a bit of a hassle. However, for those people living with anxiety, depression or people who are more elderly, in this way, they could use pets for anxiety relief by bringing meaning to the lives of those who otherwise may not feel they had a lot more to live for themselves.
8 Pets for anxiety-related health issues
There have even been some interesting studies carried out that examined, at a scientific level, the effects of having a pet. Dog owners were found to be less likely to suffer from depression, as well as having lower blood pressure in stressful situations compared to non pet owners. Pet owners also have been found to have lower triglyceride and cholesterol levels, and heart attack patients with dogs usually survive longer than those without them.
Moreover, pet owners over age 65 even make 30% fewer visits to the doctor than those without pets! Pretty impressive right? Also, if weight loss is something you feel your anxiety may benefit from, a one-year-long study found that walking an overweight dog helped both the animals and their owners lose weight. Researchers found that the dogs provided support in similar ways to a human exercise buddy, but with greater consistency and without any negative influence. All in all, if you're looking for anxiety tips to help you manage your condition, using pets for anxiety relief could be the solution you are searching for; just make sure if you do make the decision to buy an animal, you have the financial and physical means to support the kind of pet you are looking at. Living with anxiety is no easy feat, but together we have the power to beat it!Don't have space or capabilities to look after an animal but still sick of living with anxiety? Perhaps it's worth investigating the efficacy of something like CBD to manage your symptoms. Check out our range of CBD extracts here, and don't hesitate to reach out to our team if you are looking for help or guidance when it comes to selecting a product.
Want to reach out to our community and learn about other people's experiences? Join our Facebook Community Group and let our amazing community members answer your questions with their first-hand experience.
---
Disclaimer: Views expressed here do not necessarily reflect those of Endoca and its staff. This article is not intended to provide medical advice, diagnosis, treatment or cure. Endoca CBD products have not been approved by the US Food and Drug Administration (FDA).