Published on:03/16/18
When it comes to your loved ones, you'd do anything to make sure they're safe and well — and it's absolutely no different when it comes to our furry friends. For us, when our companions are suffering, the hardest part is not knowing what is wrong or even how to help. Understanding your animals and how they behave is imperative to knowing when something doesn't seem right. It was a sudden and unexplained seizure in Natalie's six year old Jack Russell X Beagle, Sully, that brought this point to attention.
Sully was a regular, healthy dog up until the age of two when he experienced his first seizure. Of course, Natalie was concerned and immediately took her pooch to the Vet to try and understand what could be the problem. As it was only Sully's first seizure, the Vet advised there was nothing they could do for the moment; with the age-old line 'come back if it gets worse' as their only assurance.
This, Natalie was soon to find out, was the first in a series of Vet visits that would leave her with little more understanding of Sully's seizures than when she first went in.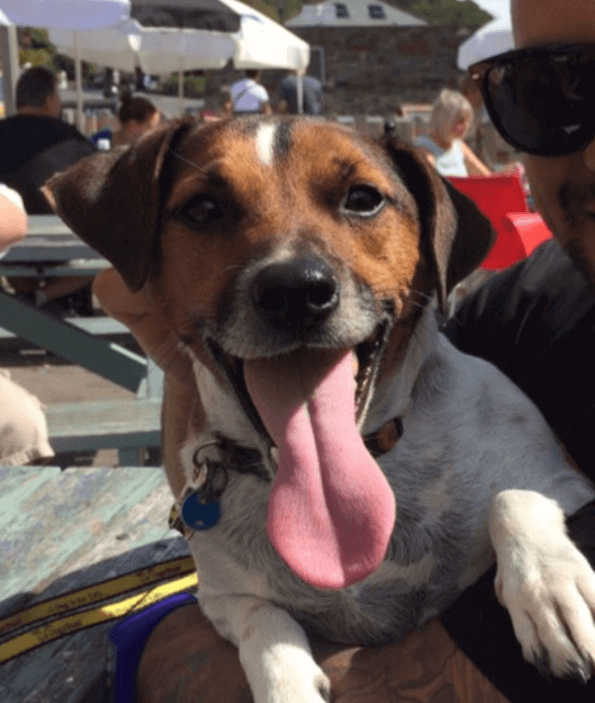 It was two years after the first seizure when Sully had another attack; much like his first. Natalie was understandably distressed to see her pup, who had gone two years without an attack, in such bad shape. Unresponsive and seizing all over his body in violent jerks, Natalie could do nothing but watch on as Sully went through this agonising ordeal.
After another visit to the Vet, Natalie received, once again, the same insufficient prognosis — the vet explaining again that because the seizures were so few and far between, there wasn't really much they could do until it got a whole lot worse. With this most recent attack still fresh in her mind, Natalie was given anti-seizure medication, Pentobarbital, in the chance Sully had another attack.
And as it happened, Sully suffered a third seizure a year later, in 2017 — this when Natalie had forgotten to bring the anti-seizure medication.
"We just had to let the seizure play out and hope it wasn't too severe. I felt awful for a) forgetting his meds, and b) having to watch him in obvious discomfort. We called the vets and asked their advice; they said the next step was the Pentobarbital drugs; something I really wasn't keen on giving Sully."'
Pentobarbital is a barbiturate and is prescribed to both animals and humans as anti-seizure medication. What some may find quite shocking is that this specific drug is a major proponent of the drugs used for euthanasia in animals, which anyone with a beloved pet would want to stay well away from. If improperly used, Pentobarbital has the very real possibility of causing liver damage and in worst case scenarios even death. In humans, the side effects of this drug range greatly from headaches, nausea, vomiting, and constipation to insomnia, anxiety, low blood pressure, and even hallucinations.
Whether or not it is possible for our animals to feel the same side effects as us when it comes to this particular drug, giving your pet something that may cause serious damage goes against the grain of any loving parent — fur or otherwise. Even so, Pentobarbital has been known to produce not only anxiety, lethargy and weight gain in our animal counterparts, but also anemia and even sedation. So, it is no wonder Natalie wanted to find another solution before taking the pharmaceutical plunge — and fairly soon after, she happened upon CBD.
"I saw a video on Facebook of a poor Boxer dog who was seizing. The video immediately reminded me of how Sully fits. During the video, the Boxer's owner gave the dog CBD oil orally — almost within seconds, the seizure had stopped. I was amazed!!"
It was after this telling video that Natalie contacted Endoca through Facebook, explaining what had happened with poor Sully and asking our advice, before making the move to CBD as a possible substitute to Pentobarbital. Purchasing the 3% Hemp Oil drops was Natalie's first step towards perceiving the remarkable change this unassuming little plant extract had on her pup's quality of life. Natalie watched her beloved Sully come back to life within a matter of weeks.
The cone-like bump that would develop on the top of Sully's head before a seizure disappeared after his first dose (of only one drop) of CBD oil; and continued to improve as Natalie upped the dose from one drop to eventually four.
"He's now on 4 drops of CBD oil everyday, in one dose. His coat is glossy and shiny. His eyes are bright. The occurrence of 'cone head' is becoming less and less. He's lost a little excess weight, which is good. And most importantly he hasn't had a seizure!!"
In just 20 days, Sully's health had improved sevenfold, much to the delight of Natalie and of course her now playful, bright-eyed pooch. And best of all, Natalie found administering the CBD incredibly easy — placing the drops of Endoca CBD Hemp oil on Sully's food during meal times — with Sully completely unaware of the dietary change.
"I'm so glad I tried CBD oil with Sully. I really didn't want to dull this fantastic little dog's personality with strong medication. With CBD, Sully seems to be keeping the seizures at bay, whilst retaining his little character, which everyone loves him for."
Natalie is certainly not alone in her story; every day we hear from people — through Trustpilot, our social media accounts or via our customer care emails — that Endoca's high quality extracts are changing the lives of those suffering from a range of different illnesses and ailments.
Do you have a story you would like to share with our community about how your condition has been helped by using CBD?
Get in touch with our community manager Claire at community@endoca.com and help us get the word out that there is hope for people who are suffering, and that this plant may hold the key to the future of our wellness.
---
Disclaimer: Views expressed here do not necessarily reflect those of Endoca and its staff. This article is not intended to provide medical advice, diagnosis, treatment or cure. Endoca CBD products have not been approved by the US Food and Drug Administration (FDA).