Published on: 03/23/18
Hello community, my name is Satoshi, I am 34 years old and I work in the fashion marketing and consulting industry in Tokyo, Japan. I started looking into CBD oil for Dysautonomia Disease about 2 years ago, when I was first diagnosed. I was working far too hard. I was suffering from extreme and chronic stress (constant stress that continues for far longer than the body can handle) and this resulted in my nervous system breaking down.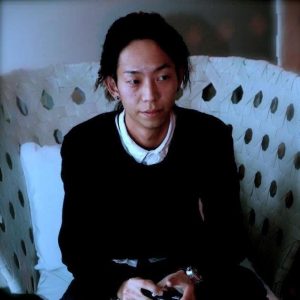 Dysautonomia Disease can essentially be defined with any malfunction of the autonomic nervous system. This disease can cause many kinds of symptoms, such as headache due to tenseness and stiffness of body, stomach aches due to too much stomach acid produced by the body,  dizziness due to anaemia, insomnia, amnesia, your eyes may have trouble focussing on objects far away, and sometimes it even resulted in a total loss of control of my emotions. All part of your internal organs can be negatively affected, due to their relation with our autonomic nervous system.
My doctor, who worked at The Japanese Association of Medicine, said there was no specific medication currently available to treat or cure my Dysautonomia.
He could only give me medication to help my pain and  insomnia. He said the only way to allow my body to recover from the illness was to relax and take some serious time off, which meant I had to rely on my body's self-healing powers to deal with my condition.
It took me a long time of searching to find a way to calm down my sympathetic nervous system. I tried many kinds of medicines and treatments, even yoga and spiritual healing. Along my long health journey, I came across some information regarding the medicinal properties of cannabis and found that it has powerful effects when it comes to bodily relaxation, and so I decided to continue my investigation to see if it was something that could help me and my condition.
---
At the time, I was suffering from insomnia and pain, as well as feeling tense and stiff in my body all the time. Now, I feel much less pain and I sleep well, ever since I started taking CBD oil.
Most of my suffering was pain due to the tenseness and stiffness in my body, which is where I feel the CBD helps the most. It allows the release of this stiffness and tension, helping to ease the pain and relax my body, as well as strengthening our self-healing power and therefore helping to ease all the other symptoms I have experienced. More than anything else, I feel a sort of 'release' since using the oil and whenever I take it, I feel so much more relaxed in my body. CBD oil has truly improved the quality of my life.
I have been taking CBD oil for a year and a half now and still take it almost everyday before going to bed. I have used both the 3% and the 15% RAW CBD oil for my condition. I used to take 5-6 drop of the RAW 3% CBD oil at the beginning, but over time my body got used to the 3% oil, so now I take 2-3 drops of the RAW 15% of CBD oil when my body feels stiff and easily tense due to the Dysautonomia Disease.
My family and friends know that I'm taking CBD oil for my Dysautonomia, and though they were surprised at first, they now understand it better because I explained what it was and how it was helping me. CBD oil is relatively new to the market in Japan and a lot of people can be skeptical of it, as many still see it as a cannabis product and therefore a drug. However, like with the rest of the world, the stigma is slowly changing.
When I compare my opinion of cannabis before I started researching the plant to now, I realize that our concept of cannabis is outdated and wrong for the 21st century.
We have to rethink the way we approach this plant and move forward to a better future. Cannabis has the power to improve people's quality of life immensely and we just need to look at it differently, compared to how we used to saw it in the past.
I would like to spread the awareness of the positive effects of CBD oil to more Japanese people, as CBD oil still has a bad image in Japanese society. Also, new shops and sellers of CBD oil in Japan are ruining the image of CBD oil, giving it a bad reputation, because these people see it as an easy way to make a lot of money. I hope to see more CBD brands like ENDOCA, companies with a positive vision and a commitment to quality, entering the market.
Cannabis has made a huge impact on my life, and if the government was to turn around tomorrow and try to take it away from me, my only response would be that you don't have the right to take away my life. My life was saved by these products and the idea that someone has the power to take them away from me is beyond wrong.
---
Disclaimer: Views expressed here do not necessarily reflect those of Endoca and its staff. This article is not intended to provide medical advice, diagnosis, treatment or cure. Endoca CBD products have not been approved by the US Food and Drug Administration (FDA).