Published on:04/18/19
Every year in the United States, April 20th is known as a celebration for everything cannabis, where partakers smoke to get 'high'.
While its been widely revered as the unofficial cannabis holiday since the 1970's, there are actually in fact only 32 states where cannabis containing THC is legal and only 10 out of that group have made it okay to use it recreationally.
'Lucky for everyone in the states, there's another option to destress - CBD.'
Don't Forget Hemp this 4/20!
While the main premise of 4/20 is to smoke and get high, the celebration of the cannabis plant can still be enjoyed by those that do not wish to get involved in recreational cannabis smoking.
It may not be common knowledge to all, but hemp is also a member of the cannabis family, yes that's right, Hemp is still cannabis. Its low levels of THC (the high incuing compound) means you won't experience a high feeling if you use it.
Hemp has been famed throughout history as an incredibly versatile and durable material which has been used in the production of clothing, construction materials and more recently there's been a resurgence in its therapeutic benefits.
As hemp only contains trace amounts of THC, but is abundant in the compound CBD. Hemp could be the perfect alternative for those that still want to celebrate the wonders of the cannabis plant this 4/20.
But, is Hemp Legal?
In December of 2018 The Hemp Farm Bill was passed by the U.S, where Congress moved to legalize hemp at the federal level. Due to this new legislation, billions of dollars in subsidies will potentially be given to farmers who grow hemp and extract cannabidiol better known as CBD.
Many businesses have now rushed forward to try to cash in on the CBD trend by infusing everything from food and drinks, to skincare with CBD. While the CBD craze is in full swing, not everyone has been willing to join in, with the FDA stating that it wouldn't support its use just yet.
THC and CBD come from the Same Plant, but what's the Difference?
The different ways in which both of these cannabis compounds are structured allows them to interact differently with the body's endocannabinoid receptors - the system responsible for regulating everything from appetite to sleep, pain, inflammation, memory, mood, and even reproduction.
The impact these plant cannabinoids have on your internal system are quite different. While THC gives you a 'high,' CBD does not achieve the same results.
Here is Endoca's breakdown of the basic CBD and THC functions: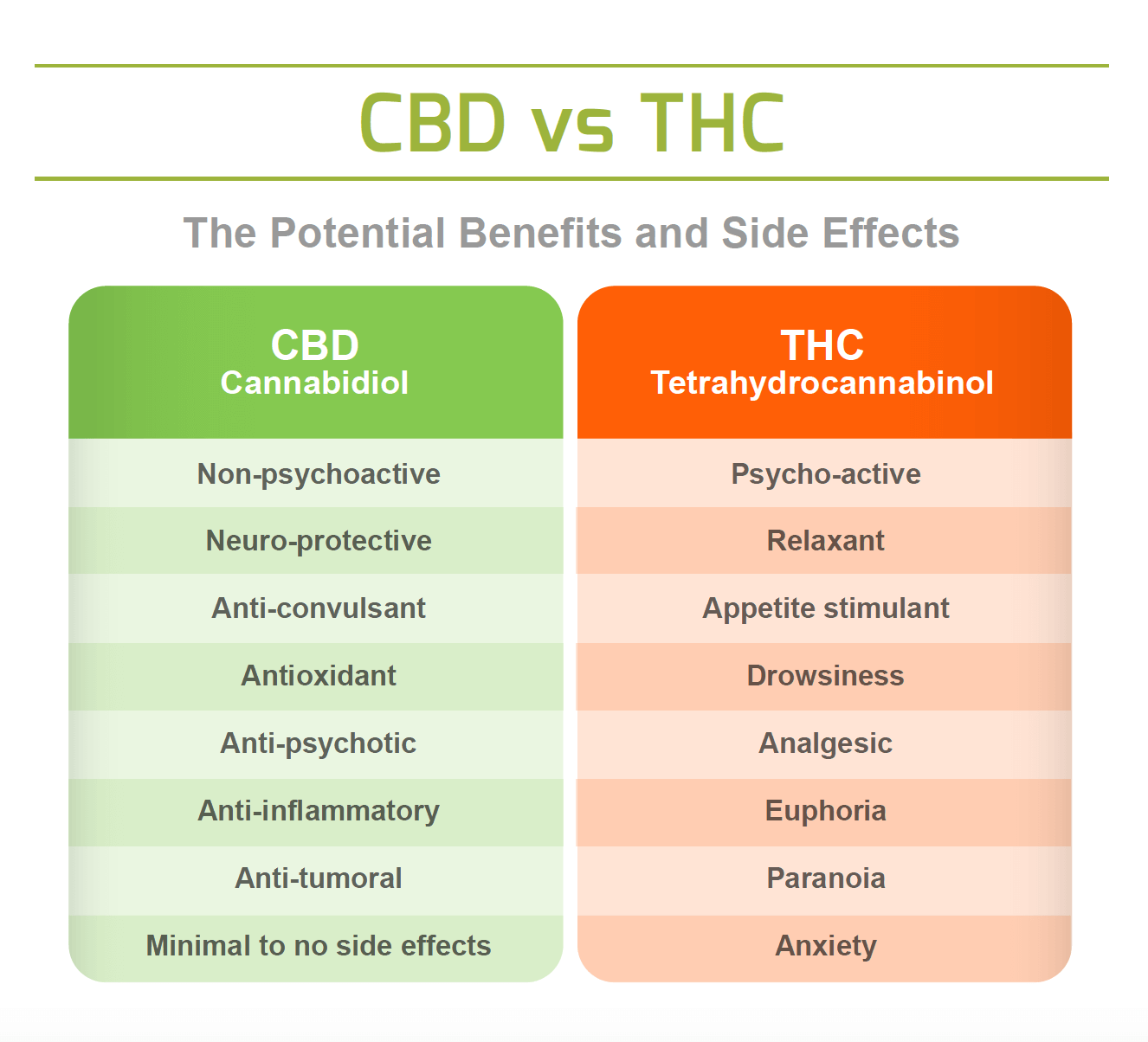 Take it Easy this 4/20 with a CBD Alternative
Why not take a different approach to celebrate cannabis this 4/20. You may have noticed a wave of CBD products, making their way into your local health food stores, coffee shops and now even your supermarkets. However, you might still be wondering how you can incorporate CBD into your 4/20 plans.
All in all, there are four direct ways you can use CBD to relax:
Sublingual: To absorb CBD straight into the bloodstream, the sublingual method involves placing a few drops under the tongue and leaving them to sit for at least a minute or more.
Oral: Swallowing CBD, either in the form of capsules or edibles, is by far the slowest delivery method as it usually takes between 1-2 hours for it to take effect. On the positive side, this means that the effects last for much longer.
Inhalation: By smoking or vaping CBD, the impact is fast acting but harder to dose.
Rectal: As our rectal membranes are designed to absorb and transport essential nutrients from food into the body, suppositories taken this way qualify as an extremely efficient CBD delivery method.
How to Use CBD to Relax
Before lighting up to get high this 4/20, consider giving CBD a try, if you're looking for an alternative way to relax. CBD is thought to have the potential to help with the symptoms of stress, anxiety and depression, and also has the potential to work as an effective muscle relaxant.
If you would like more information on how to take CBD to relax? Try our article on CBD dosage, to learn about the many ways to take CBD.
---
Disclaimer: Views expressed here do not necessarily reflect those of Endoca and its staff. This article is not intended to provide medical advice, diagnosis, treatment or cure. Endoca CBD products have not been approved by the US Food and Drug Administration (FDA).