Published on:11/16/18
It's about that time of year where we start to think of foods that will keep us warm and cozy. On a crisp autumn day we dream of something warm and filling, that will heat us up from the inside out. When looking for ways to boost your winter wellness, why not try a healthy and hearty CBD pumpkin soup.
Thanksgiving is now less than a week away, so if you're still stuck for recipe ideas to prepare for the holidays, this could be a great starter.
Pumpkin Soup - vegan, gluten-free, no added sugar (serve up to 4)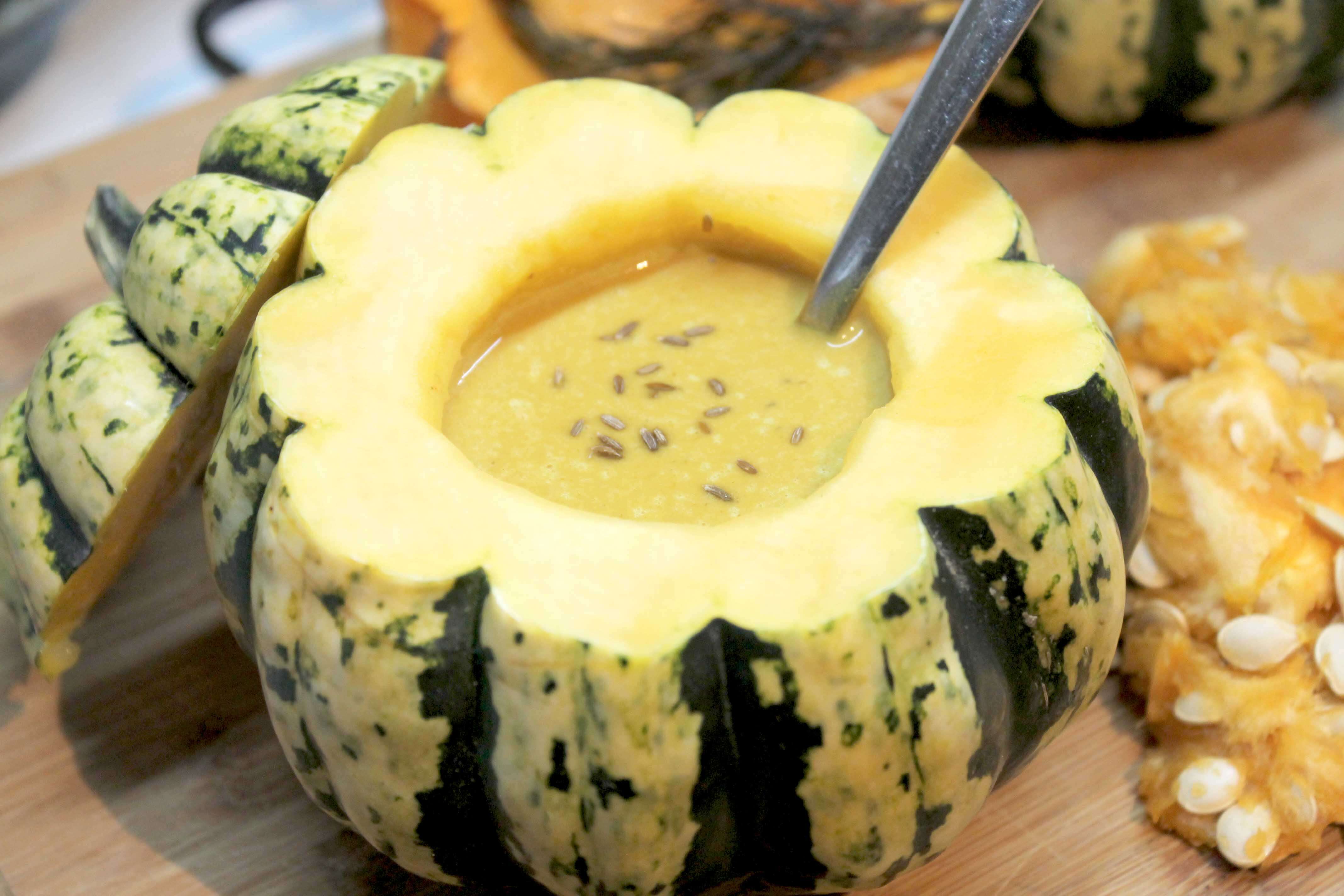 ---
Ingredients
300g roasted pumpkin
250g roasted sweet potatoes
1 large onion
400 ml full-fat coconut, made fresh or from a can
400 ml freshwater or vegan stock, we used mineral water
2-3 tbsp oil, we used olive oil
1 tsp whole cumin seeds
1 tbsp turmeric powder
1/2 tsp chili powder
1 tsp curry powder
salt and pepper to taste
16 drops of Endoca 3% CBD oil
Directions
In a large pot on medium-high, add the oil and onion and cook for 1-2 mins. Add all spices (turmeric, cumin seeds, chili powder, curry powder) and cook for an additional minute (mixing often so the spices don't burn). Then add the pumpkin and sweet potatoes. Cook for 2 more mins (mixing often - add a little bit of water if too dry). Finally add the stock (or water), coconut milk and salt/pepper to taste.
Simmer on low for 10-12 minutes (simmer for a bit longer for a thicker consistency). When ready carefully pour the soup - it will be hot - into a mixer (we use a classic mixer but you can just use a hand blender) and mix until smooth; make sure not to overfill your mixer, do this in batches if necessary. Plate the soup and add 4 drops of Endoca 3% CBD oil right before serving (this will add taste to the soup and preserve all nutrients from the oil). Consume warm or cold.
Recipe courtesy of Organic Livity.
---
Disclaimer: Views expressed here do not necessarily reflect those of Endoca and its staff. This article is not intended to provide medical advice, diagnosis, treatment or cure. Endoca CBD products have not been approved by the US Food and Drug Administration (FDA).