Published on: 08/4/16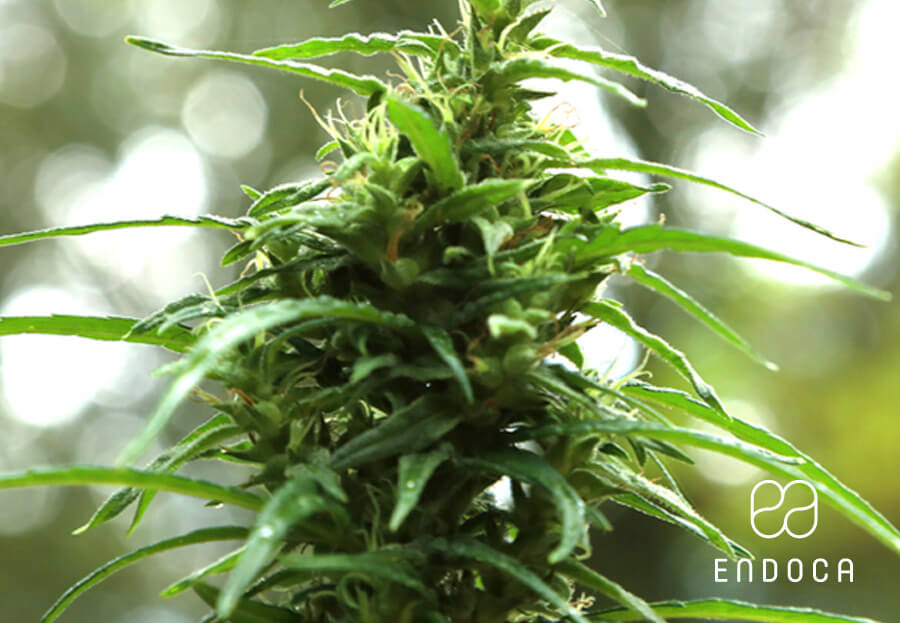 Anyone who's taken cannabis recreationally or otherwise will have experienced how variable the effect is from one person to the next.
Indeed 'the grandaddy' of cannabinoid research Israeli scientist 
Rafael Mechoulam 
noticed this varied reaction while testing out THC in a 'very scientific' experiment using his wife's home made cake, laced with the psychoactive cannabinoid and a party full of guests.
Some said: "well, we just feel kind of strange, in a different world, we want to sit back and enjoy. Another one said 'nothing happens', but he didn't stop talking all the time. A third one said, 'well, nothing's happened', but every 15-20 seconds he'll burst out laughing.
"These effects are all well-known today. People are differently affected. In one case however, one of the participants got into an anxiety state. She felt, I believe, that her psychological guards [were] breaking down".
This is one of the reasons why finding a one-size-fits-all dosage for cannabinoids is almost impossible to do and formulas such as the up-titration method are recommended whereby patients start on low doses and build up slowly.
It's obvious really. We are all unique individuals with our own biochemistry, health issues, ethnicity, stress levels and lifestyles. So it makes perfect sense that no one has the exact same results.
Reefer madness – it's in your genes.
A term coined by a film of the same name from the 1930s, it has stuck like mud ever since and as much as the pro-cannabis lobby will try and say otherwise, it is true that certain people do tend towards anxiety taking cannabis, while others don't.
Most would agree that someone's mental state prior to taking cannabis plays its part, but so it would seem, does genetics.
Scientists have found that people with the gene 
AKT1 
are much more likely to experience psychosis through exposure to THC than others without the gene. While another study has shown it's down to your 
genes whether you experience memory loss through long term use
.
Meanwhile a genetic mutation could explain while some people have no urge to smoke cannabis in the first place because they're just fine as they are. 20% of the population are inherently less anxious because they have higher levels of anandamide – the body's feel good endocannabinoid. This is because of a mutant gene that produces less FAAH, the protein responsible for its metabolization. So less FAAH means more anandamide, greater levels of calm and relaxation and less inclination to take cannabis in order to feel better. Studies also suggest that the 80% of the population without the genetic variant are more likely to suffer from cannabis withdrawal.
In an article from the
 New York Times
, ethnicity is also cited as a factor where 'roughly 21 percent of Americans of European descent, 14 percent of Han Chinese living in China and 45 percent of Yoruban Nigerians have been found to carry this gene variant'.
---
How toned is your Endocannabinoid system?
High anandamide levels are just one example of how the body's endogenous cannabinoids can affect the way in which we react to cannabis and  if we look at the endocannabinoid system in general it provides further clues.
The Endocannabinoid system or ECS is a complex network for chemical compounds and receptors throughout the body regulating everything from the immune system, inflammation, sleep, appetite, aging and mood. Environmental factors such as diet and stress can leave it depleted, which scientists believe can lead to conditions such as fibromyalgia, IBS and migraines.
It is thought that sufferers of conditions related to endocannabinoid deficiency who take phytocannabinoids will return to a feeling of normality, rather than getting high.  When these patients consume cannabis, it improves what's referred to as 
endocannabinoid tone
 – how well the ECS does its job of getting the body back into balance again. The implication being that modern life's stressors can cause the ECS tone to get out of shape and flabby.
CBD in particular has a tonifying effect on the ECS. In a 
recent interview Dr Ethan Russo 
describes how 'cannabidiol is an endocannabinoid modulator. In other words, when given chronically it actually increases the gain of system.  So, if there's too much activity in a system, homeostasis requires that it be brought back down. If there's too little, it's got to come up. And that's what cannabidiol can do as a promoter of endocannabinoid tone'.
Tolerance and desensitization
It's stating the obvious that if you're a heavy cannabis consumer, over time you'll build up a tolerance and feel like you need more cannabinoids to get the same effect.
But studies suggest that less can actually be more due to a noted biphasic response. This is when on gradually building up the dosage, there's a sweet spot yielding maximum results, after which the effect tends to diminish.
This is probably due to desensitization – when you have taken too much cannabinoid over a longer period of time, your receptors get overstimulated and pull away from the outside of the cell, making them unavailable for further interaction with the effectiveness of the CBD diminished.
Cannabis Health Practitioner Dustin Sulak recommends long term cannabis users actually reduce their intake as part of a 
"sensitization protocol
," allowing them 'to reset the sensitivity of their endocannabinoid system and achieve much better results with a lower dosage in only 6 days.  Afterwards, 90% of patients who try the sensitization protocol are able to decrease their dosage while improving benefits, and the average dosage reduction is 56%.  This reduction not only improves benefits and reduces side effects – it saves patients a lot of money.'
Conversely, first time users who have never previously tried cannabis, often feel nothing the first few times they take it, until their ECS becomes more sensitised, after which they start to feel more effects.
Other factors that might influence how someone reacts to Cannabis would include levels of absorption – how much enters the bloodstream: if your method of choice is vaping but your friend's is cannabis oil, don't expect to see the same initial results. And whether someone is taking prescribed medication: taking benzodiazepines with cannabis increases sedation, cholinergic drugs modulate the effects of cannabis, while anticholinergic drugs may increase the psychoactivity.
It's for this reason that the use of CBD and Medical Cannabis must always involve a personalised approach, where listening to the body is key and if possible a medical practitioner with experience in Medical Cannabis consulted. The good news is that in the case of CBD, if you take too much, there are no adverse reactions – other than getting an extra specially good night's sleep.
---
Disclaimer: Views expressed here do not necessarily reflect those of Endoca and its staff. This article is not intended to provide medical advice, diagnosis, treatment or cure. Endoca CBD products have not been approved by the US Food and Drug Administration (FDA).