Published on: 01/30/18
Valentine's Day - the day when lovers lavish gifts and attention on each other. But which person should we really being showing our love for? Would you be surprised if I said it wasn't your husband, wife, parents, friends, children, or pet? Who's left, you might ask? Well, actually it's you. I'm talking self-love and without it, we haven't got a hope in hell of really loving someone else.
So why is self-love important? Loving and accepting ourselves is the very basis of being able to get by in this world. It fuels us, it feeds us and without it, life is a constant quest to fill that gap with the love and approval of others. The thing is, we have no control over what other people think of us and if we put all our store in whether they believe we're loveable or not, we're destined for a rocky road of pain, stress and unhappiness.
Or as the Vietnamese Zen Master Thich Nhat Hanh said: "To be beautiful means to be yourself. You don't need to be accepted by others. You need to accept yourself."
Sounds easy right, but for most of us, it isn't. There are many reasons so many people end up in therapy or reading self-help books, but a big, giant whopper is that most of us don't love and accept ourselves.
But it's not our fault. Self-love is something that needs to be nurtured and developed when we're children, mostly by our parents or primary caregivers. And for the majority of our mums and dads, whether their children had developed a solid sense of self-worth came rather low priority next to getting food on the table, making sure we had no dirt behind our ears and checking if we'd kept out of trouble at school.
How Do I Know if I Don't Love Myself Enough?
If you're not one to frequent the self-help section in your local bookshop, the concept of self-love might be new to you. But here are some common signs that you need to love yourself a little bit more.
---
1. You are constantly seeking love and approval from others
We all want to be liked and loved by others. It's normal; we're social beings that want to form bonds and connection with members of our tribe. But beware. If we are putting all our energy into making people like us, we can lose track of who we actually are as we constantly adapt our persona to fit what we think the other person will approve of. This is exhausting, stressful and ultimately pointless. Believe me, I've done it enough. It's also something we do unconsciously; it's basically a well formed habit. So, observe yourself. Is your biggest fear that people won't like you?
2. You don't practice self care
William Shakespeare puts this in a nutshell when he wrote in Henry V, "Self-love, my liege, is not so vile a sin, as self-neglecting."
There are two ways this neglect can unfold. If someone puts all their energy into making other people happy, they often neglect their own wants and needs. The classic case is a wife and mother who always puts herself last on the list.
But there's another way that a lack of self care can manifest and this is when poor self worth morphs into a form of self-loathing. What happens then is a tendency to self sabotage, doing all the things that are actually really bad for us. This is where addictions may come in, eating badly, and even toxic relationships.
3. You are in a toxic relationship
We all know someone who continually chooses partners that treat them like dirt. Why do they keep repeating the same pattern? It's simple, they don't love themself and will accept any crumb of affection, regardless of how pathetically inadequate or damaging it is.
The good news is that loving ourselves is possible for all of us. For some, it might just take being more conscious of accepting and valuing ourselves just as we are, while for others, seeing a good therapist might be what's needed. But in the meantime, here are my suggestions for discovering more self-love.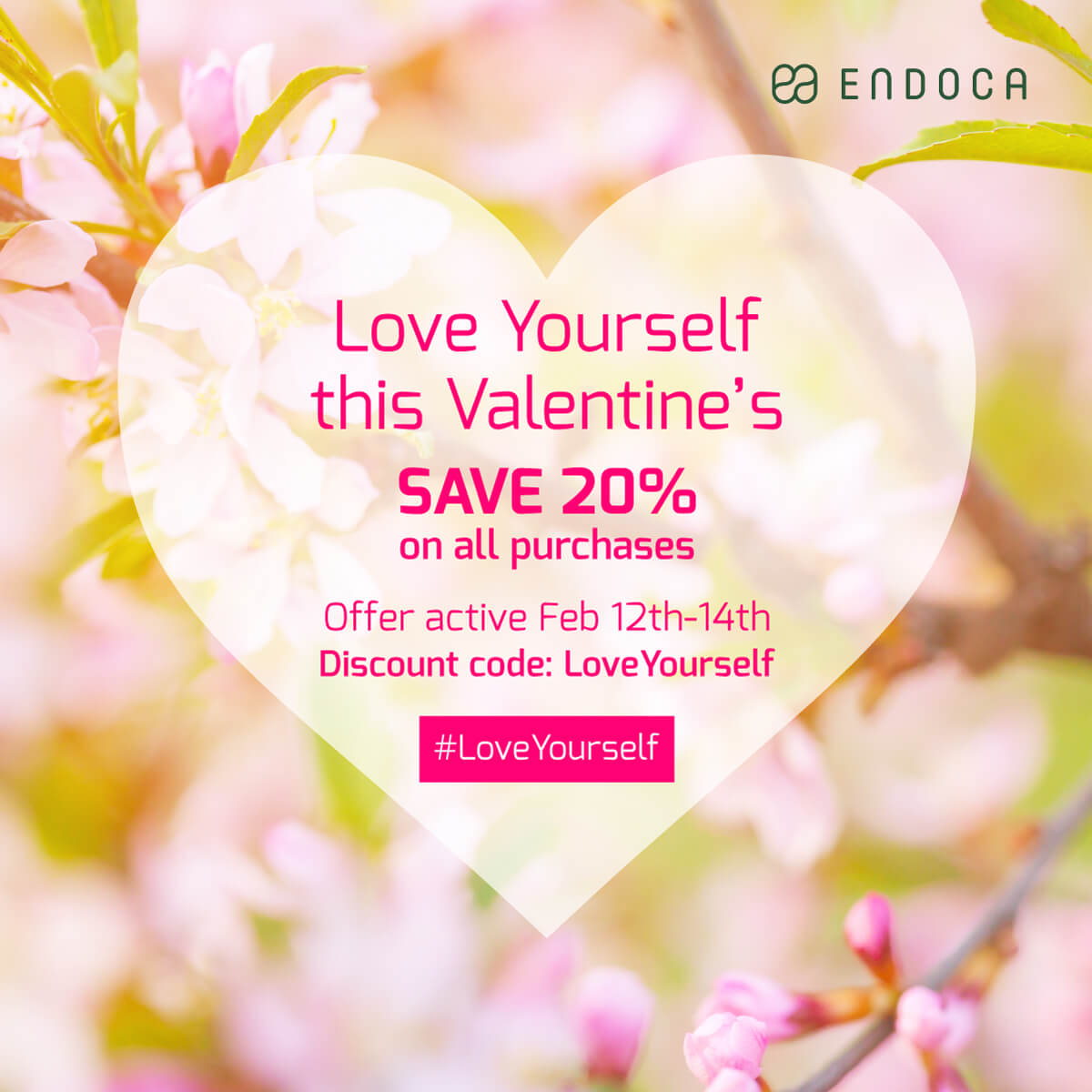 What Can I Do to Practice Self-Love
1. Set the intention to be kind to yourself
Intentions are really powerful and if you make them first thing in the morning, they can set the tone for the rest of the day. So when you get out of bed today, decide that you are going to live today with an energy of kindness towards yourself. Why not try and sense in your body what that means? How does it feel to show yourself kindness? Maybe it manifests with a warmth or opening in your heart, or perhaps a softening in your face and the beginnings of a smile. Marinate in that feeling and let it expand through every cell of your body. Throughout the day, keep reminding yourself of this intention of kindness and find as many opportunities where you can consciously practice it.
2. Start your day with a loving kindness meditation
Looking for approval in others is a pretty stressful business, and a commonly recognised stress management tip is mindfulness based meditation - the practice of using the breath to increase present moment awareness. But there is another type of meditation that helps to open our hearts towards ourselves and deepen the feeling of self-love - it's known as Loving Kindness or Metta meditation. Like many types of meditation, it comes from Buddhism. Makes sense really because the Buddha spent many years (and lifetimes) studying the origin of man's suffering and how to end it.
This particularly type of meditation involves reciting a series of mantras that generate loving kindness in general, and as we've already discussed, this must always begin by directing it towards ourselves. Allow between 5-10 minutes.
Begin by finding a comfortable seated position, close your eyes and start focussing on your breath entering and leaving your body. After a few minutes, your thoughts will settle and you are ready to start
Begin saying to yourself "May I be happy."  It doesn't matter if you say it out loud or silently, but slowly repeat the words, really allowing them to penetrate into your very being
Next, in the same way say, "May I be healthy and strong"
Followed by, "May I be filled with ease, may I feel peace"
And finally, "May I be filled with loving kindness"
Observe what thoughts come up when you say these phrases without judgement, all the while noticing how you feel in your body. Once you have established loving kindness in yourself, the practice then extends to others, even people you don't like.
Here is a guided Loving Kindness Guided Meditation video to use as a guide.
3. Forgive and accept yourself
This is a biggie. We have all done things in our life we aren't proud of; it's part of being human. But it's vital that we learn to forgive ourselves. When I think back to some of the things I'm not proud of from 20 years ago, I know it was a different, less conscious version of myself that did them. I know I was also very hurt and confused. Looking back now though, I just want to give myself a massive hug and say 'it's ok'. But, and there is a but, I had to do some serious work to get to that stage. And it wasn't easy. But I'm glad I did it, because I can 100% say I forgive myself and understand why I did the things I did.
So today, take one action from your past you're not proud of and haven't been able to let go. Think about the person you were at the time. Why did you act in that way? When you understand that person and all their fears, insecurities and hurt, you will begin to be able to forgive yourself.
Forgiveness and acceptance go hand in hand. Acceptance is also key to loving ourselves in the here and now. I really recommend the book Radical Acceptance by Tara Brach, a psychologist and buddhist teacher. She talks about the 'trance of unworthiness' that many of us have and gives practical examples of how to develop greater self acceptance, which ultimately brings us closer to the holy grail of self-love.
4. Eat well and move your body
Do you remember the bit about a lack of self-care being a sign you don't love yourself? Well today is your chance to start making some concrete changes. While some places might couch self-love in terms of luxury indulgence - I actually beg to differ. For me, spending a load of money on a posh handbag or gorging on belgian chocolate don't cut the self-love mustard. But eating nutritious, healthy food, and regular exercise do. But there is a caveat. Don't make it a kind of punishment. Eating a lettuce leaf or a stick of celery while running ten miles in the rain are the actions of a sadomasochist and totally the opposite of what we're talking here.
Find healthy food and physical activity that feed your body and your soul. With the added bonus that once you get those endorphins pumping, your confidence will go into hyper drive and loving yourself will be that much easier.
5. Write a list of your positive qualities
We all forget what amazing superstars we are, even the people with the most robust sense of self. So it's always a good exercise to give a quick reminder by writing a list in your journal of your amazing, lovable qualities. If you come to a grinding halt after writing just a couple, why not enlist a trusted, dear friend to add a few to the list.
And then it's time to marinate. We don't do enough of this - it's literally like putting a piece of chicken, tofu or whatever in a delicious sauce until it has absorbed all the good stuff. So do exactly this with your positive qualities. Really feel them deep down in your bones and emanating from your heart. Try not to think too much. This is an exercise of feeling.
So there you have it. Make today the day, you take positive steps towards loving yourself, because as the late Louise Hay said: "Love is the great miracle cure. Loving ourselves works miracles in our lives."
---
Visit our shop
Go to blog frontpage
Disclaimer: Views expressed here do not necessarily reflect those of Endoca and its staff. This article is not intended to provide medical advice, diagnosis, treatment or cure. Endoca CBD products have not been approved by the US Food and Drug Administration (FDA).