What are CBD Gummies?
Whether you're searching for something easy and discreet or a tastier way to mask the hempy taste of CBD oils. CBD gummies are a quick way to include CBD into your daily wellness regime.
Eager to learn more about the effects of CBD? Read more 
In many ways they are similar to any other type of gummy candy or supplement. The only difference, is that CBD gummies have been infused with CBD oil or CBD crystals.
Most CBD gummies are also infused with natural fruit flavourings that help aid the often strong taste of regular CBD oils and tinctures.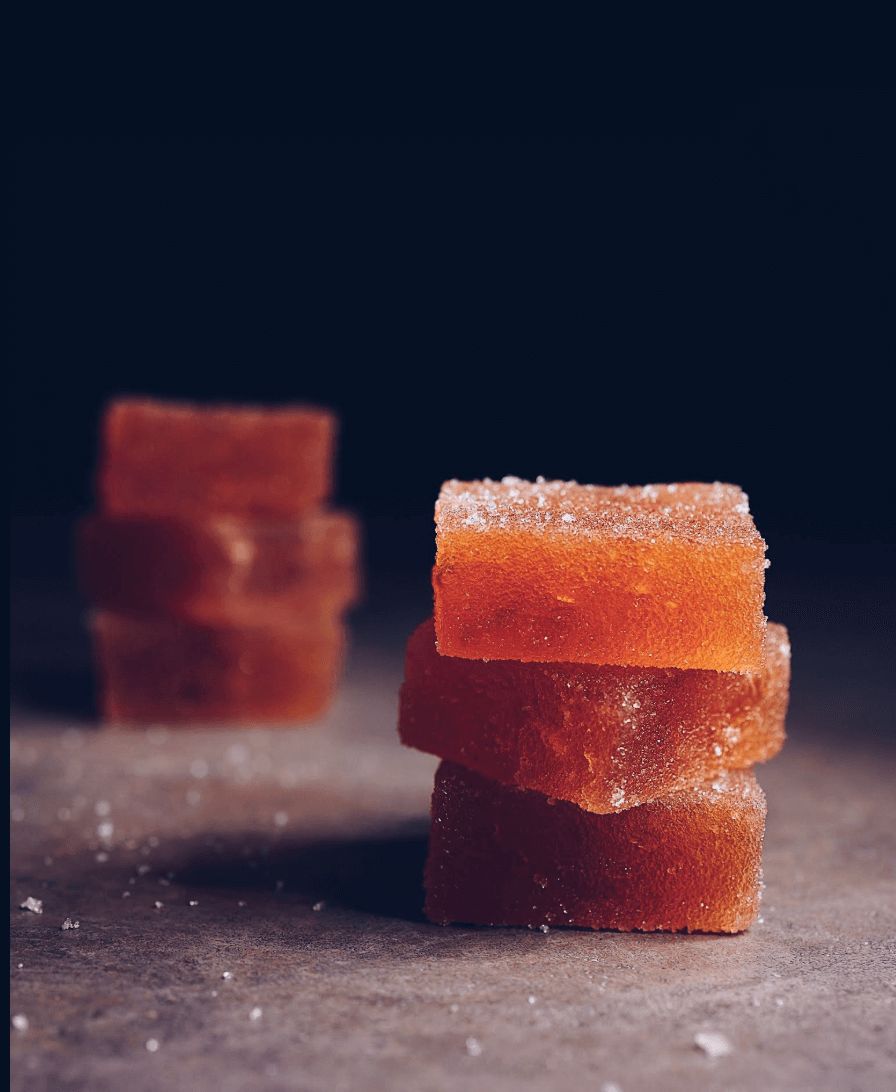 The benefits of CBD Gummies
Calming & relaxing

Suitable for vegans and vegetarians

Helps with Pain

Customise your dose

Choose your flavour

Great for beginners

An easy and subtle way to consume CBD

Natural

Easily fits in with your daily life

Easy to store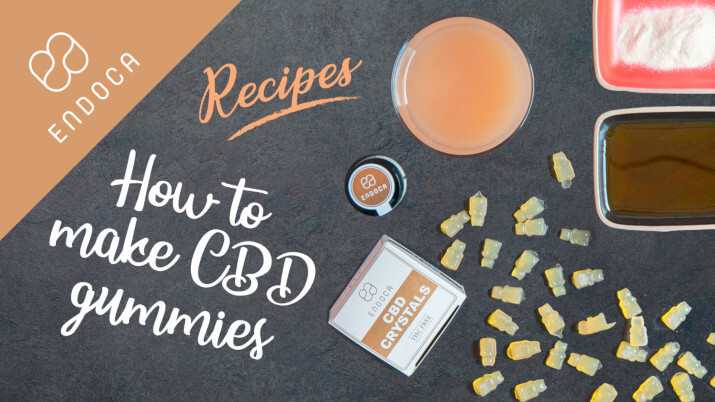 How to make CBD Gummies | Endoca©
CBD Gummy recipe
How to make CBD gummies
Recipe makes approx 15 (33mg of CBD per gummy)
1 Cup of 100% Pure Fruit Juice of your choice
1 Jar of Endoca CBD Crystals
1 tbsp Pure Agar Powder
3 tbsp Honey or Agave Syrup
Ice Cube Moulds
Add agar, CBD crystals and Fruit juice to a pan on a low heat - whisk until dissolved
Bring mixture to a simmer and whisk again
Simmer for 5 minutes or until syrup-like
Ensure mixture does not stick while simmering
Mix in agave/honey and turn off heat
Fill gummy moulds with a small spoon
Pop any air bubbles
Place in the fridge for 10-15 mins
Keep stored in the fridge until ready to eat.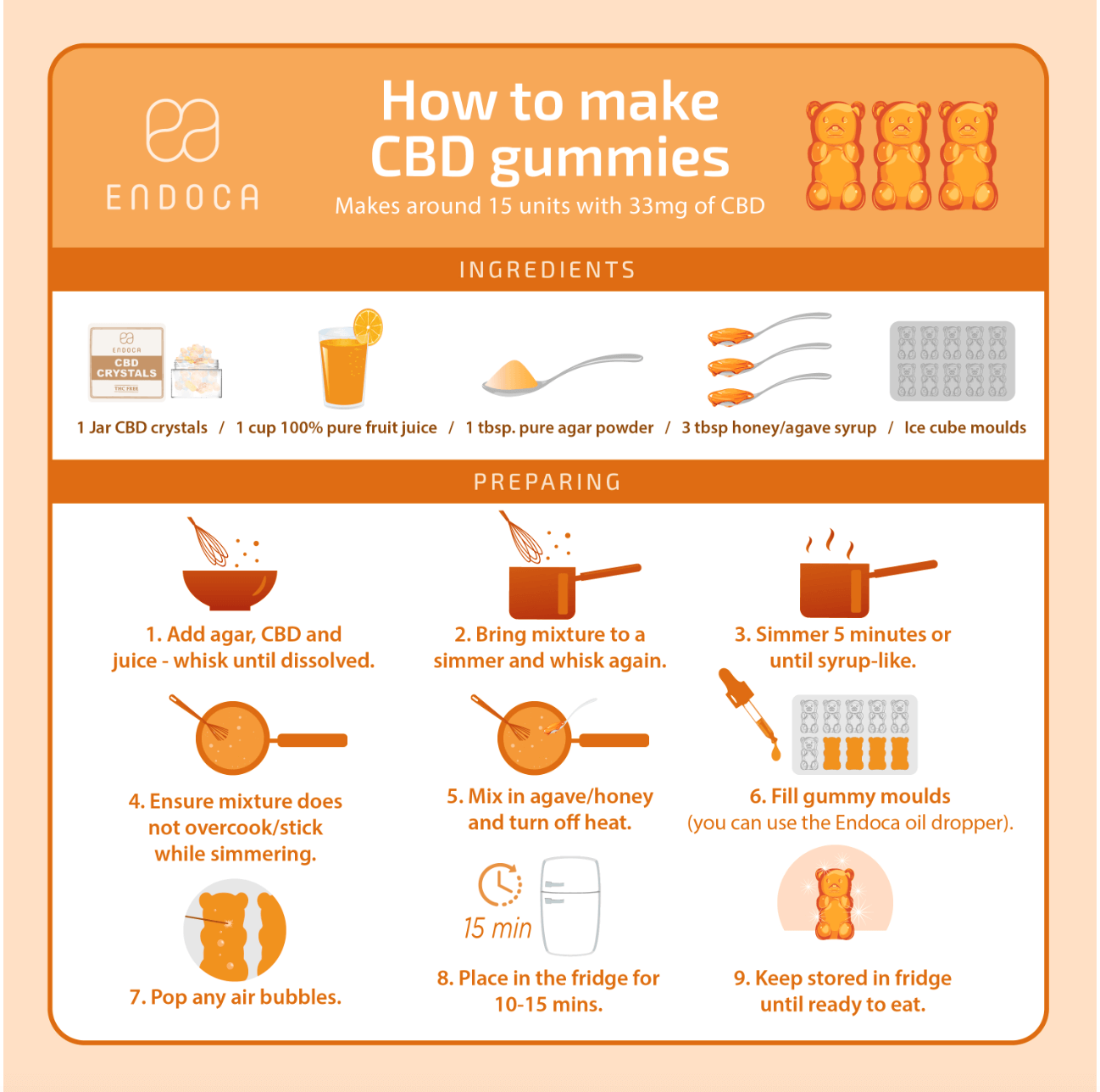 Most Frequently Asked CBD Gummies Questions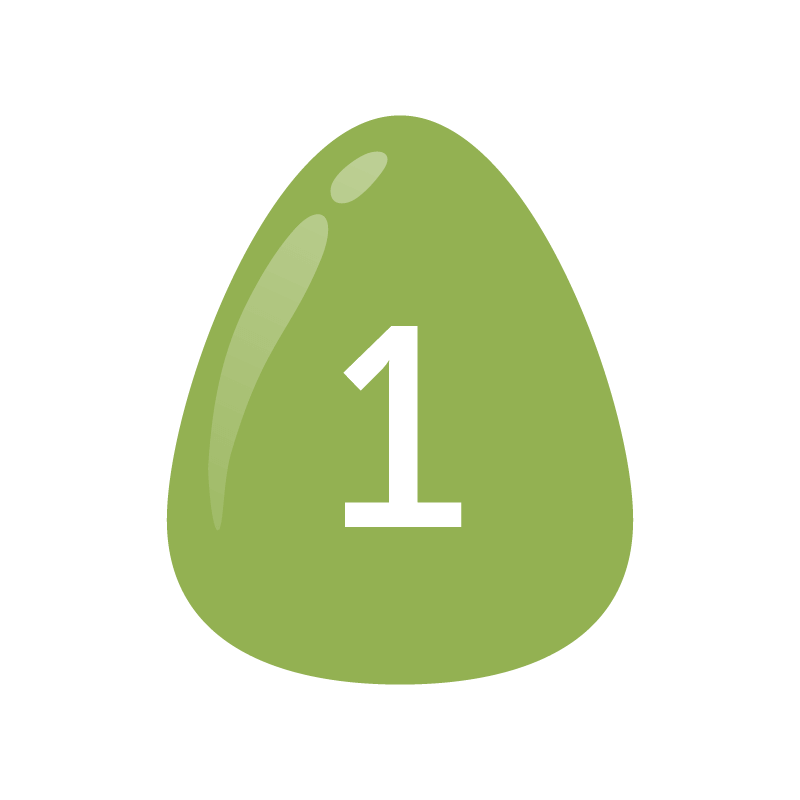 What are the effects of CBD gummies?
CBD has the potential to calm and soothe anxiety and stress due to its potential mood enhancing effects. The cannabis compound -CBD, when absorbed by the body, stimulates your internal endocannabinoid system to help create your own cannabinoids and restore natural balance in the body.
This internal network is responsible for a number of bodily systems, including immunity, mood regulation and pain.
It is thought by scientists that CBD has the potential to create balance in the body, which also includes the reduction of the stress hormone (cortisol), that can often leave you feeling on edge.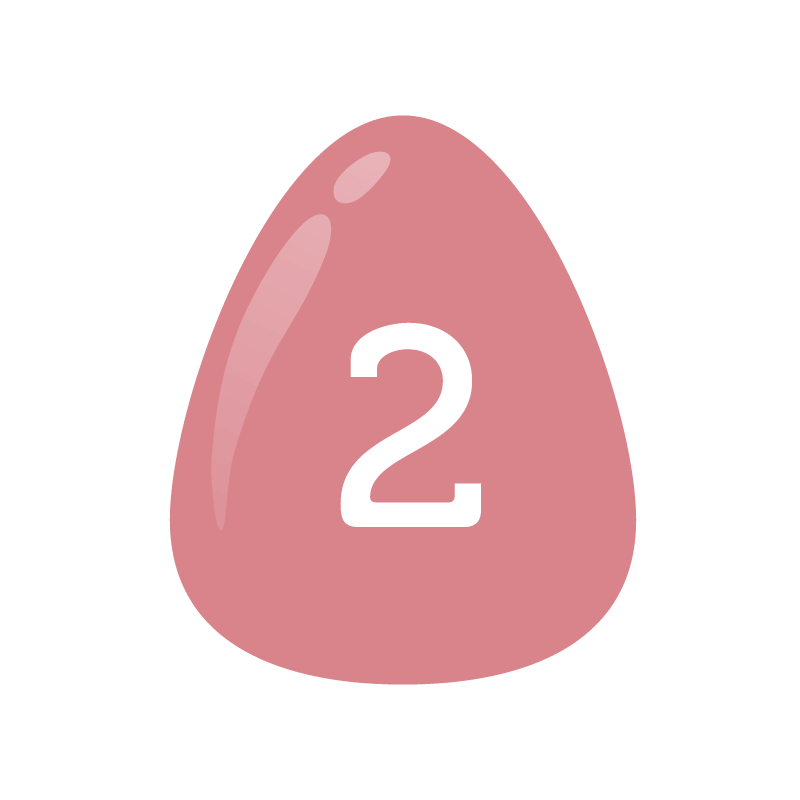 How long does it take for CBD gummies to take effect?
CBD edibles are lowest absorption method of taking CBD, therefore its effects may take longer. Edibles have to by pass your digestive tract before they are absorbed into the bloodstream. Even though the effects may take longer to be felt, the effects may last longer than other popular CBD methods.
Chewing your CBD gummies for as long as you can will ensure that the some of the CBD is absorbed by the membranes in your mouth before it gets to your stomach, wcih my give a quicker result.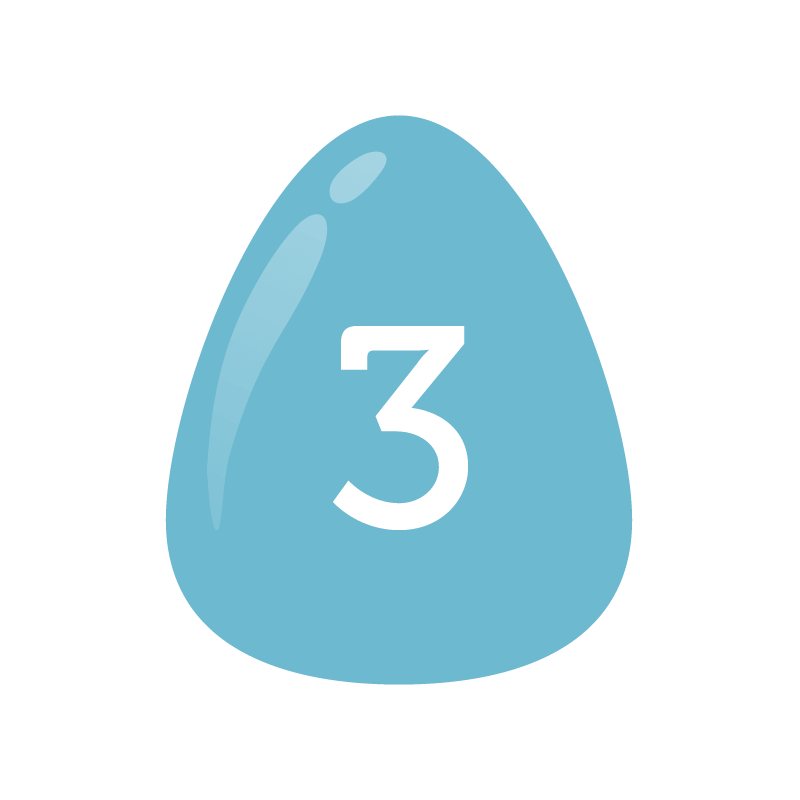 Can CBD gummies get you high?
CBD is the non psychoactive compound found in the cannabis plant, therefore it won't make you high. When CBD oil is derived from the hemp plant, it contains only trace amounts of THC (0.3%), which is the psychoactive part of the plant.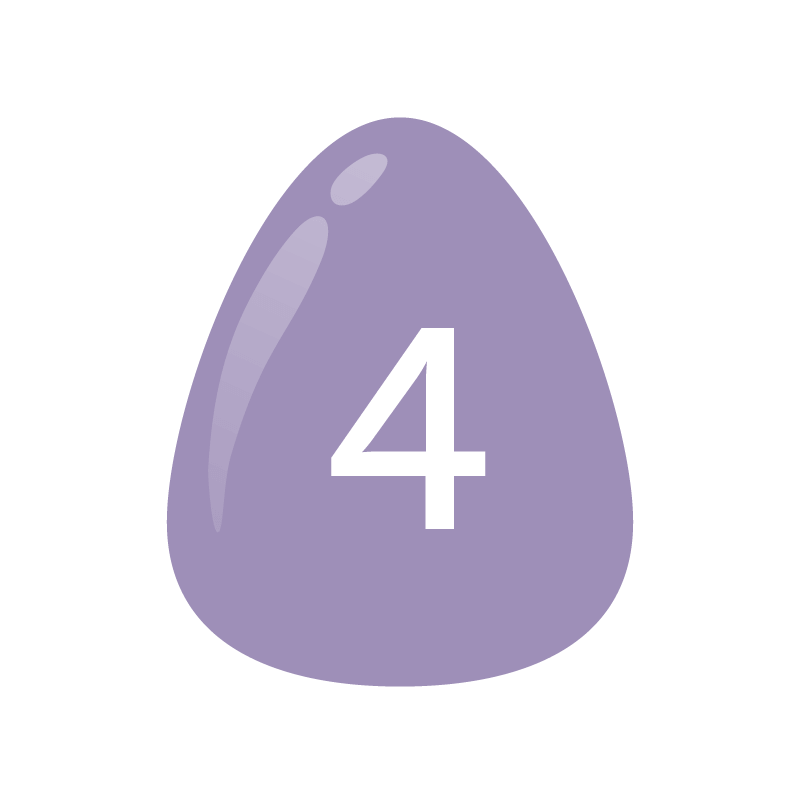 When is the best time to take CBD gummies
Include them as part of you daily wellness routine or whenever you find yourself in a situation where you need to feel calm and relaxed.
In the morning with other vitamins or medication
Taking a CBD gummy before bed could help you unwind after a hectic day
At work, school or in social situations
The ease and discrete nature of CBD gummies will enable you to easily fit them into your lifestyle.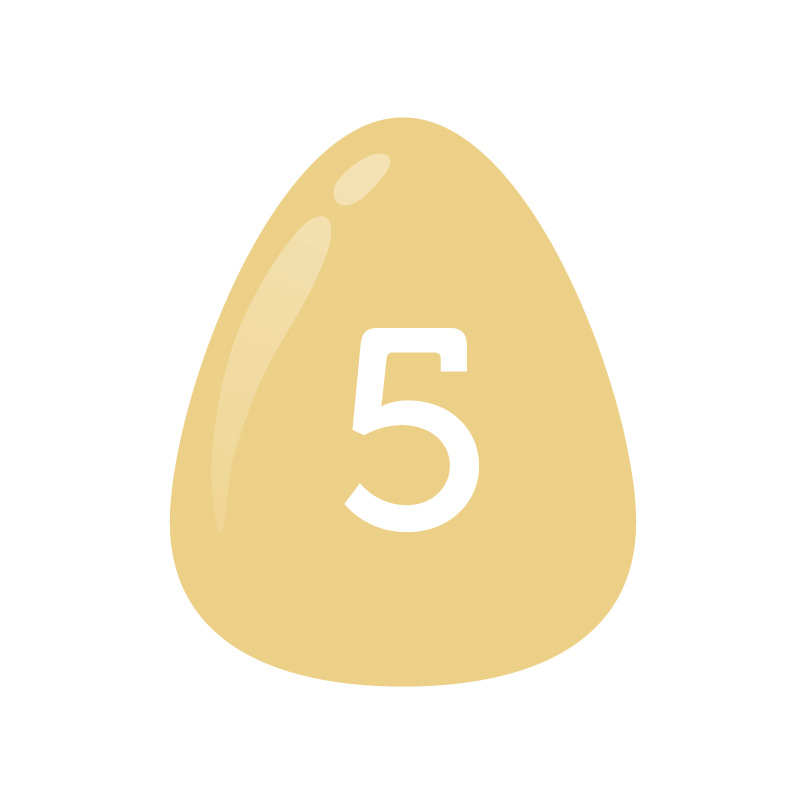 How many CBD gummies should I take?
When you make your own CBD gummies you can personalise your dose. If you follow our CBD Gummy recipe each CBD gummy contains 33mg of CBD.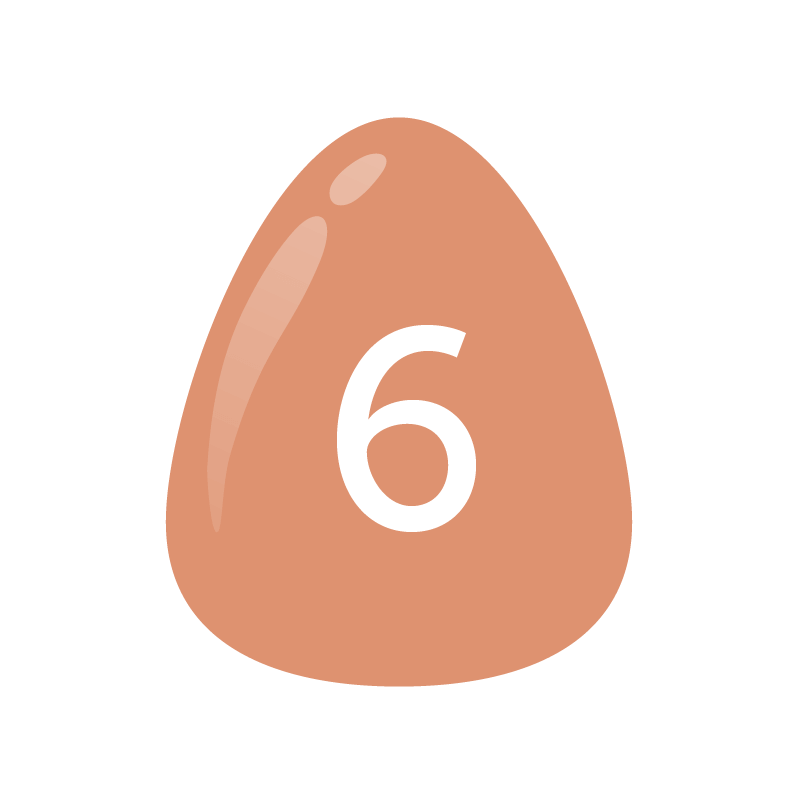 What are the benefits of making your own CBD gummies
Just like any other type of jelly candy, CBD gummies are travel friendly and a discreet option-- small enough to carry in your bag. Ideal for those who want on the-go calming relief from stress and anxiety.